Dance along with La La Land in this week's new trailers
By Tribute on August 26, 2016 | Leave a Comment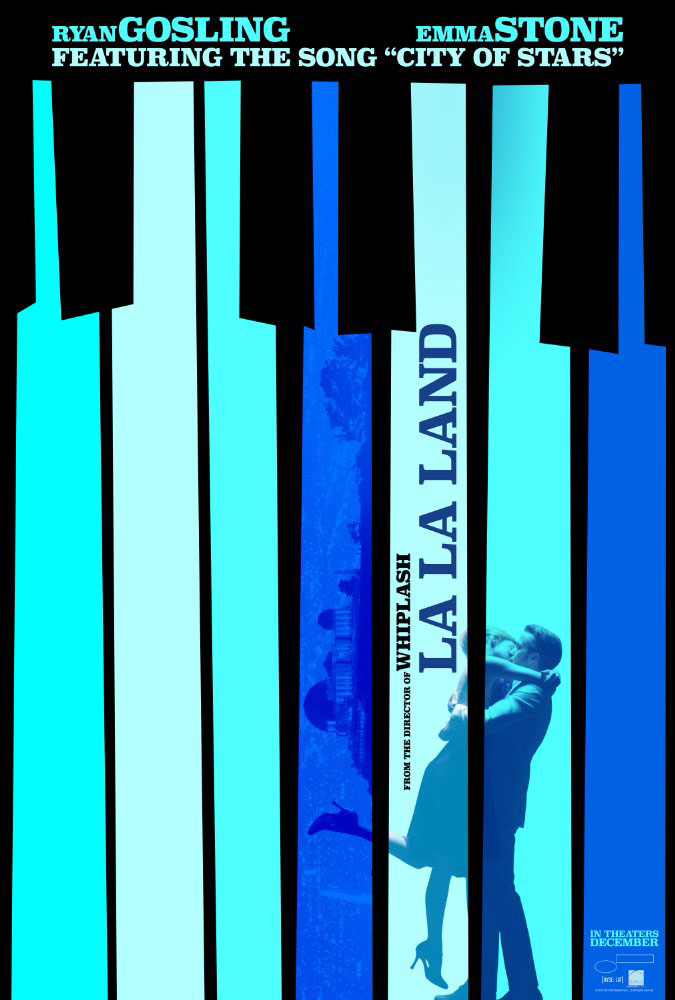 After watching Ryan Gosling and Emma Stone fall in love onscreen in Crazy, Stupid, Love, watch them do it all over again in the musical comedy La La Land.
View the heroic moments of Captain Chesley Sullenberger in the new trailer for Sully and get ready to be scared by the trailer for Rings — the new chapter in the creepy Ring horror franchise.
~Natalia Makarski
But don't stop there, as we've got even more new trailers for you to check out below:
1.) La La Land
2.) Sully
3.) Rings
4.) Same Kind of Different As Me
5.) The Dressmaker
6.) Kidnap
7.) Manchester by the Sea 
8.) Manhattan Night
9.) Moonlight
10.) Better Off Single
La La Land: Jazz pianist Sebastian (Ryan Gosling) falls in love with Mia (Emma Stone) in this musical set in Los Angeles. But all isn't rainbows and roses for the couple as they begin encountering struggles. Directed and written by Damien Chazelle, the film is a nod to classic movie musicals.

Sully: American pilot Chesley Sullenberger (Tom Hanks) becomes a national hero after successfully gliding into a water landing after his plane was disabled due to striking a flock of geese. Directed by Clint Eastwood, Sully tells the story of how an ordinary American saved 155 passengers and crew members, and rose to the status of hero with unbridled courage and expertise in the face of panic and danger.

Rings: The third installment of The Ring series. Taking place before the creation of the unmarked tape that terrorizes whoever watches it, the film focuses on high school student Julia (Matilda Lutz) and her college boyfriend, Holt (Alex Roe). When Julia travels to see Holt one day, she finds out he is a part of a club of college students who pass the scorned spirit Samara's cursed tape between each other. Julia discovers that Holt watched the tape six and a half days ago, and now they must save him by the end of the day.

Same Kind of Different As Me: Ron Hall (Greg Kinnear) is a wealthy international art dealer, who is also in a struggling marriage. After his wife Deborah (Renée Zellweger) tells him of a dream she had about a wise man who changes the city, the two begin volunteering at a homeless shelter. When they meet uncouth homeless man Denver (Djimon Hounsou) in the food line one day, Ron is shocked when his wife tells him that Denver is the same man from her dreams. Their meeting will lead all three of them on the journey of their lives, and form an unbreakable bond between the two men.

The Dressmaker: In early 1950s Australia, after working for many years as a dressmaker in exclusive Parisian fashion houses, Tilly Dunnage (Kate Winslet) returns home to the tiny middle-of-nowhere town of Dungatar to right the wrongs of the past. Not only does she reconcile with her ailing, eccentric mother Molly (Judy Davis), and unexpectedly falls in love with the pure-hearted Teddy (Liam Hemsworth), but armed with her sewing machine and incredible sense of style, Tilly sets out to right the wrongs of the past and transform the women of the town.

Kidnap: Karla McCoy (Halle Berry) lives a fulfilled life with her young son Frankie. After going to the park and playing Marco Polo with Frankie one day, she experiences every parents' nightmare. Karla finds her son suddenly being pulled into a car by a kidnapper. Rushing to the police station, they tell her to wait as they file a report. But Karla is not one to play the waiting game, and goes on a relentless pursuit to get him back herself.

Manchester by the Sea: After the sudden death of his older brother Joe (Kyle Chandler), reclusive handyman Lee Chandler (Casey Affleck) becomes the legal guardian of his teenage nephew, Patrick (Lucas Hedges). This leads Lee to return to his Massachusetts hometown, where he must face his painful past, along with his separated wife Randi (Michelle Williams) and the community of North Shore.

Manhattan Night: Porter Wren (Adrien Brody) writes a daily column for a New York City newspaper. At home he's a model family man, devoted to his loving wife Lisa (Jennifer Beals) and young children. A seductive stranger named Caroline Crowley (Yvonne Strahovski) asks him to dig into the unsolved murder of her filmmaker husband, Simon Crowley. Porter accepts the challenge but soon finds that he's been drawn into a very nasty case of sexual obsession and blackmail — especially after his house is broken into and his young son is shot.

Moonlight: Set in Miami during the war on drugs, this film tells the story of a young man named Chiron (Trevante Rhodes). Structured across three defining chapters in his life, we see him struggle as he battles a deteriorating home life and tries to find himself as he comes to terms with his sexuality. The film is described as a radical depiction of modern masculinity, and is based on the Tarell McCraney play "In Moonlight Black Boys Look Blue."

Better Off Single: The comedy that follows the quest of a man to find new love… and himself. After his sketchy therapist advises against monogamous relationships and claims that single people are happier, Charlie Carroll (Aaron Tveit) quits his job and breaks up with his girlfriend on the same day. During his hallucination-fueled journey with booze, sex and drugs, his plans are derailed when he meets the adorable Angela. Now, he must decide whether he really is better off single.

---
---
---
Similar Articles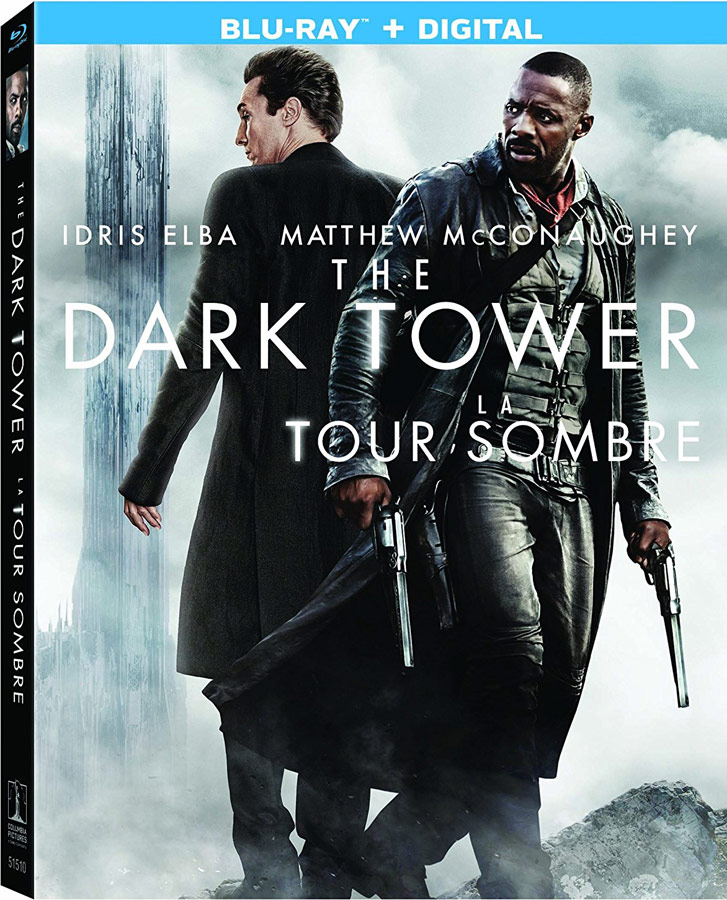 October 31, 2017 | Leave a Comment
New on Blu-ray and DVD for October 31: the thriller Kidnap starring Halle Berry and the adaptation of Stephen King's series of the same name, The Dark Tower.
---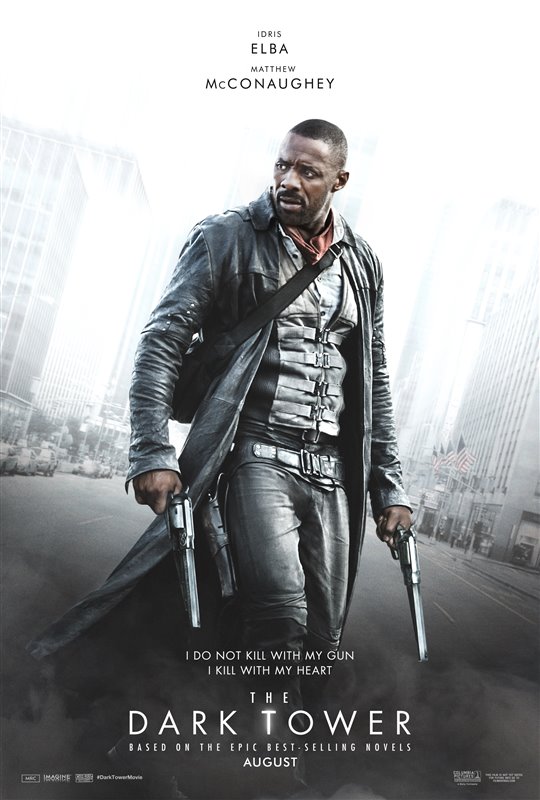 August 6, 2017 | Leave a Comment
Action/adventure film The Dark Tower rose above the competition to take first spot at the weekend box office, pushing resident champ, Dunkirk, to second.
---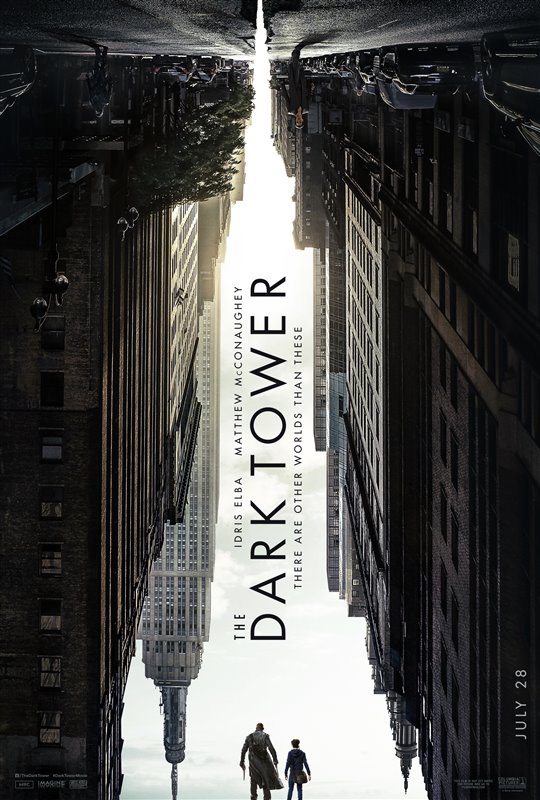 August 4, 2017 | Leave a Comment
New movies in theaters include the adventure drama The Dark Tower, the dramatic thriller Detroit, and climate change doc An Inconvenient Sequel: Truth to Power!
---