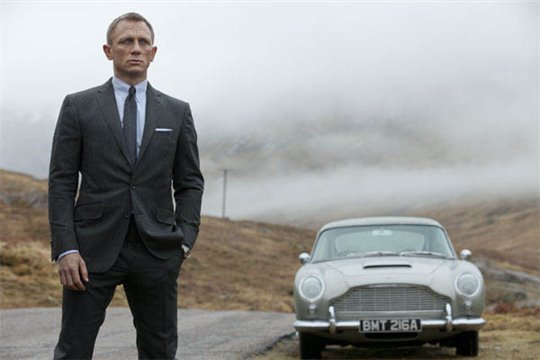 Daniel Craig reportedly still has one more Bond film left on his five-movie contract, but the question has always remained whether he was willing to return to the role or not. Considering the fact the actor has voiced his displeasure for playing Bond previously, saying he'd rather "slit my wrists," the prospect of having him play the part again weren't looking too good.
Speculation has been rising over the who would take over the role of the British spy ever since the release of last 007 film, Spectre. Actors such as Idris Elba, Charlie Hunnam and Tom Hardy have been considered for the role, although most of them have denied any real involvement with the franchise.
After reports back in April surfaced saying Daniel was in talks to reprise the role, it is now believed that producer of the franchise, Barbara Broccoli, has finally locked the actor in to return as James Bond for a fifth time.
It is also being reported that Broccoli has been trying to secure singer Adele to return for the 25th film. You may remember the singer won the franchise its fourth Oscar with her theme song for the movie Skyfall. Skyfall was one of the franchise's more profitable releases, grossing over $1 billion worldwide at the box office.
A source familiar with the project said, "Craig and Adele together are the winning team, the ultimate choice, the money spinners. It's taken time but Daniel has come round and the strong consensus in the Bond offices is that Mr Craig is 007 again. As for Adele, she's more of an unknown quantity but loved being part of Bond, so the signs are positive."
Are you excited to see Daniel Craig back as Bond? And what do you think about having Adele return to sing another theme song for the franchise? Let us know in the comment section below! ~Brenden Zerihun