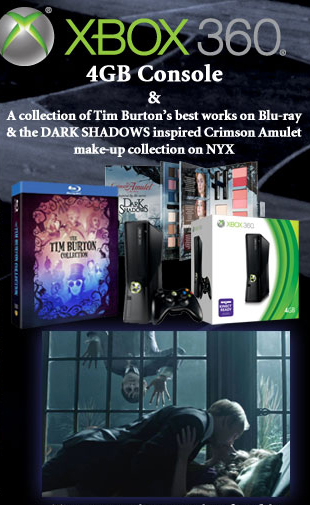 Thanks to everyone who entered our Dark Shadows contest! We received over 22,000 entries and so many great captions — we obviously have a lot of very funny readers!
Congratulations to our lucky winner, Michelle P., and four runner-ups — Brandon F., Jake C., Bruce G. and Brenda P., who will soon be announced on our contest winners page. Here are some of our favorite entries describing the photo to the left:
Told you guys you'd never find me. How long have I been hiding anyway?
Is this a good time to clean the windows?
Is this where Bella lives?
Just passing through. Carry on.
Woohoo! Sorry to interrupt your "private time", but I locked myself out…
Does the doctor have to take your temperature that way???
Honey…can you help me with the Christmas lights?
I haven't showered in over 200 yrs which is why my hair is stuck to my head even though I am upside down. I guess my cloak is stuck on a tree.
That's right! That's right! You've almost got her! Now just lean in a bit closer and go for the jugular!
*sniff*  If only I sparkled…
Click here to see our current contests and watch for our 21 Jump Street contest that will give you a choice of three photos from the film — pick one and write a funny caption for it!