David Arquette: Bond with Courteney can be awkward
By Tribute News on February 19, 2016 | Leave a Comment
David Arquette admitted his closeness to ex-wife Courteney Cox can be "awkward."
The Scream actor admitted it can be uncomfortable seeing coverage of himself and second wife Christina McLarty – with whom he has 21-month-old son Charlie – because it is often accompanied by pictures from his first marriage.
He said: "It's awkward, too — like, we get married, and there's beautiful pictures of our wedding, and there's also a picture of me and my ex, and it's like, 'Ooh! I've been married before!'"
But the 44-year-old actor is pleased he is still on good terms with Courteney – the mother of his 11-year-old daughter Coco – and will always have "love" for her.
He gushed on Kocktails with Khloe: "We have Coquette Productions so we produce things together and work together.
"It's just awesome to work together. I love her. We were married for 13 years or something and we have the baby. You just can't throw all that away."
Elsewhere on the show, David told Khloe Kardashian his sister Alexis Arquette – who was born Robert – declared she no longer wanted to be considered transgender following the host's stepfather's transition from Bruce to Caitlyn last year.
David said: "Alexis is so super wild and after Caitlyn had her transition, she's like 'I'm not transgender anymore.' I was like 'What Alexis?' and she said, 'I like to refer to myself as gender suspicious.'
"I said 'You're my sister and brother' and she said 'It depends on how I'm dressed.'
"I think because of Caitlyn she's like 'I did that already. Now let's take it to the next level.'"
---
---
---
Similar Articles
---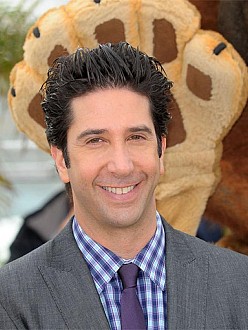 January 28, 2016 | Leave a Comment
David Schwimmer had a "lovely" time reuniting with his Friends castmates. The 49-year-old actor recently teamed with Courteney Cox, Jennifer Aniston, Lisa Kudrow and Matt LeBlanc for an NBC special honoring director James Burrows and he was thrilled…
---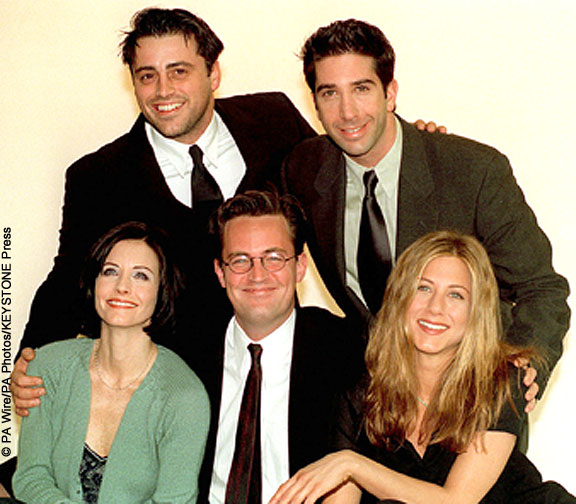 January 14, 2016 | 5 Comments
The entire cast of Friends – Jennifer Aniston, Matt LeBlanc, David Schwimmer, Courteney Cox, Lisa Kudrow and Matthew Perry – are reuniting for a TV special to air in February.
---