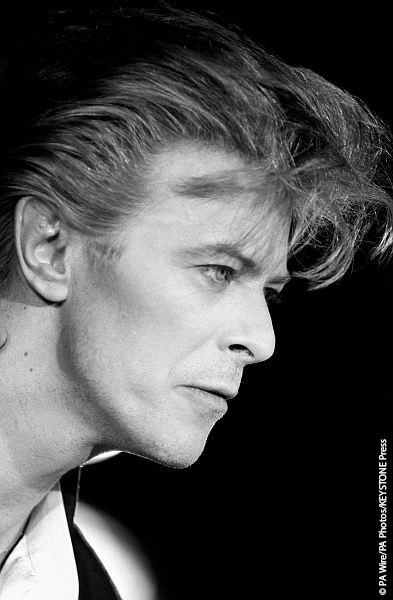 Legendary glam rocker David Bowie has died after a battle with cancer. He was 69.
"David Bowie died peacefully today surrounded by his family after a courageous 18-month battle with cancer. While many of you will share in this loss, we ask that you respect the family's privacy during their time of grief," read a statement posted on the artist's official social media accounts.
Bowie's son Duncan Jones, director of the BAFTA-winning film Moon, confirmed his father's death on Twitter: "Very sorry and sad to say it's true. I'll be offline for a while. Love to all."
The singer was best known for his innovative, glam rock-style music and persona in the early 1970s. His albums The Rise and Fall of Ziggy Stardust and the Spiders from Mars and Young Americans (featuring the international hit "Fame") are considered two of the most influential in music history.
The multi-talented star was also an actor, appearing in such films as 1986's cult classic Labyrinth and playing famed inventor Nikola Tesla in The Prestige (2008).
Bowie kept working on his music over the next four decades, and despite his illness, recently released his final album, Blackstar, to major critical acclaim.
Tributes have been paid to the musician across the globe, by celebrities and fans alike.
Sir Paul McCartney wrote on his official website: "David was a great star and I treasure the moments we had together. His music played a very strong part in British musical history and I'm proud to think of the huge influence he has had on people all around the world."
Kanye West tweeted: "David Bowie was one of my most important inspirations, so fearless, so creative, he gave us magic for a lifetime."
Author J.K. Rowling shared the lyrics to Bowie's current single "Lazarus" on Twitter, and said: "I wish he could have stayed longer on earth."
 ~Shelby Morton