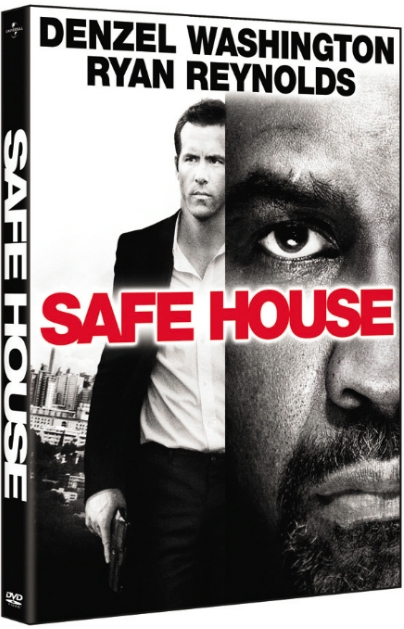 Sometimes you have to stick to your dream, even when the odds are against you, to actually see it come to life. Just ask David Guggenheim. He first started sending out his scripts in college, where he was studying screenwriting, but had no luck getting signed. He instead took a job working as an editor for Us Weekly — that was 10 years ago. Throughout his publishing career, he continued penning scripts but could never quite close the deal. Every time one came close to selling, the final verdict would always come back — "No thanks." But his luck changed when he wrote Safe House. The film, which was eventually picked up by Universal Pictures, stars Ryan Reynolds as Matt Weston, a rookie CIA agent posted to guard Tobin Frost (Denzel Washington), a wanted fugitive being held at a safe house in South Africa. When the house is attacked by ruthless mercenaries, Weston finds himself on the run with his charge. We caught up with Guggenheim, the man behind the story, to find out how it all started.
How did Safe House land in the producer's hands?
My daughter was two months away from being born and I had just written a spec (script) that we didn't end up sending out because it just didn't work. I liked the writing of it; just conceptually it wasn't a movie yet. And I was running out of time, and I had this idea for Safe House for a while and I worked on different versions of it and finally I was like, I have two months before my kid comes. This is kind of my last chance to sell the thing.
How did you come up with the idea for the movie?
I always loved spy movies in general. It's my all-time favorite genre so I'm always looking to write stuff within that world. I always like the characters who aren't the master spy and the ones I can kind of relate to, who are thrown into those spy situations. So I had this idea for Safe House for a while and originally it was going to be just someone like Matt who works as a safe house keeper. Originally it was going to be someone comes in, everyone dies and he's the only one on the run. And then eventually I said no, let's pair it up with another character who can represent a totally different set of values than he does and have them go on the run together.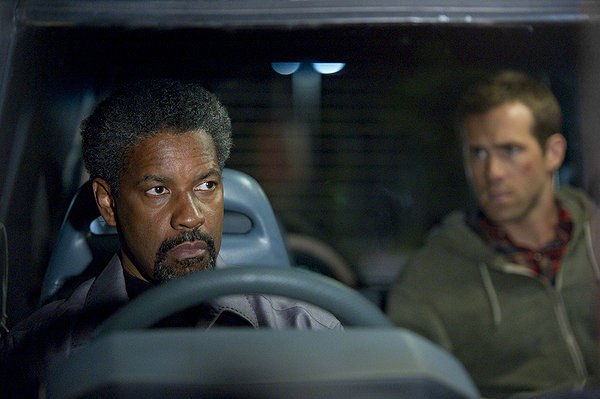 Did you have any of the cast members in mind while you were writing it?
No, not at all! I never really think about anybody because I just think, "Oh I'm never gonna get them." So it was kind of just like a dream that Denzel [Washington] signed on and we got Ryan [Reynolds]. It just could not be better.
What was running through your mind when you found out both Denzel and Ryan were both going to be your leads?
Oh it was surreal! It still is surreal. I can't even stop thinking about it. When I walked into the room for the first time and Denzel comes in and he's giving you notes, it takes you an hour to basically catch up and then get to work.
Did you have to do a lot of background research before writing the story?
Not too much. It was more fun to come up with a lot of these concepts and then find the real version of it and then sort of meld the two. I didn't start from a fact-based [story] because I wanted it to be a movie. I didn't want it to be a documentary.
What was your favorite part of the movie?
I think the sequence from Matt escaping the safe house with Frost up until they crash the car in the parking garage — the whole car chase and Matt on the phone getting instructions from the CIA with Frost breaking out of the trunk. I think that part just came together so perfectly and just summed up for me what I really loved about the movie, the adrenaline rush of it. It's just non-stop. And then the quieter pharmacy scene later on, it's one of the most important scenes of the movie.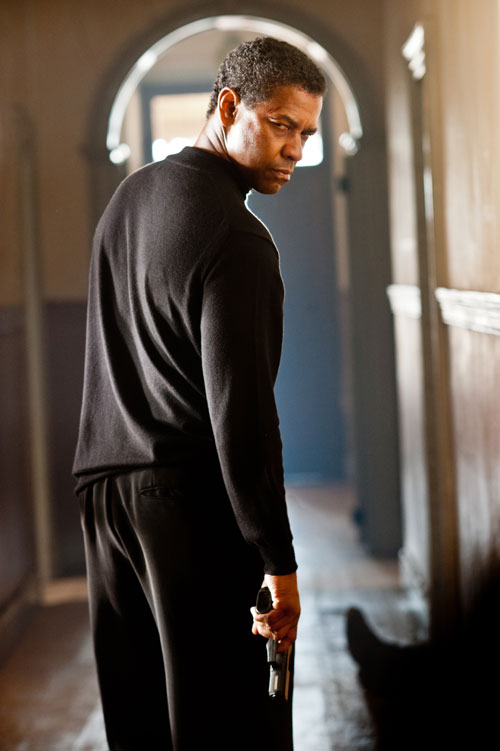 Is there one director or one actor that you've always dreamed about working with?
Unfortunately Sean Connery is retired but I would work with him in a heartbeat. Obviously you want to work with Steven Spielberg; it's the first name that probably comes up in anybody's mind.
We know your next project is the film Stolen with Nicolas Cage and Josh Lucas — can you tell us a bit about what we can expect from it?
It was one of those failed specs of mine actually. It was written a couple years before Safe House. It first went out and never sold and then a producer picked it up and got funding, put together and it sort of went off. It was originally called Medallion and then we turned it into Stolen. It's the same sort of pacing as Safe House, a very contained and fast-paced action movie.
What's it about?
Nicolas Cage plays this bank robber who has been in prison for a while after a heist went wrong. When he gets out of prison, his former partner, played by Josh Lucas, kidnaps his daughter and puts her in the trunk of a taxi cab and basically says, "I'll give you the medallion number if you give me all the money that I was supposed to get from that robbery," which he believes he has hidden somewhere in New Orleans. It's a very needle-in-the-haystack movie.
Are there any other projects in the works?
I'm working on a new movie with [director] McG called Puzzle Palace. We're getting ready to start casting. I'm doing a movie called Narco Sub that Tony Scott's attached to direct.
Safe House releases on DVD and Blu-ray today. Bonus features on the DVD include: the making of the film, a look at some of the raw clips with renowned fight choreographer Olivier Schneider, cast and crew interviews, behind-the-scenes footage of Washington's epic rooftop chase scene and a commentary by 30-year CIA veteran and the film's technical advisor, Luis Falcon III.
Bonus Blu-ray features include: an in-depth look at the film's key action sequences, a clip about the shooting location in Cape Town, a featurette about the initial attack scene in the safe house, digital copy of the film, storyboard comparisons of some of the most exciting scenes and the pocket BLU App for smartphones. ~Soriyya Bawa
Other DVD releases this week: Act of Valor, Ghost Rider: Spirit of Vengeance, John Carter, Journey 2: The Mysterious Island, Machine Gun Preacher, Man on a Ledge and W./E.