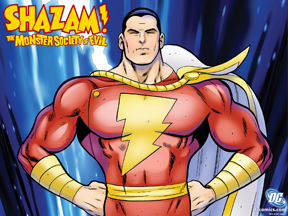 Warner Bros. has announced four new movies based on DC properties that are in development and are not related to the Justice League movie: Shazam, Metal Men, Fables and 100 Bullets. Shazam is about a 15-year-old foster child named Billy Batson, who is chosen by a great wizard to fight evil. Shazam is a member of the Justice League and although the film is not tied into the Justice League movie, there is a possibility of Shazam being incorporated into future films.
Metal Men is about six robot super heroes created by Will Magnus. The team consists of Gold, Platinum, Iron, Lead, Mercury and Tin. Gold is the smart one and the leader of the group. Platinum is the fiery one; she is also the only female on the team. Iron is the strong one, while Lead is the slow-witted workhorse. Mercury is the confrontational fireball and Tin is the caring one.
Fables, a comic book published by DC's Vertigo line, is about a group of fairytale characters who have to leave their magical world to live in New York City.
100 Bullets is also published by DC's Vertigo line. It is about Agent Graves, who helps people who want revenge after they have been greatly wronged. He gives them a gun, 100 bullets and the location of their target.
DC also confirmed they have no plans for a Wonder Woman movie at this time. ~Dylan Paisley

Loading ...