Deadpool 2 movie review – the human struggles of mutants
By Tribute on May 16, 2018 | 1 Comment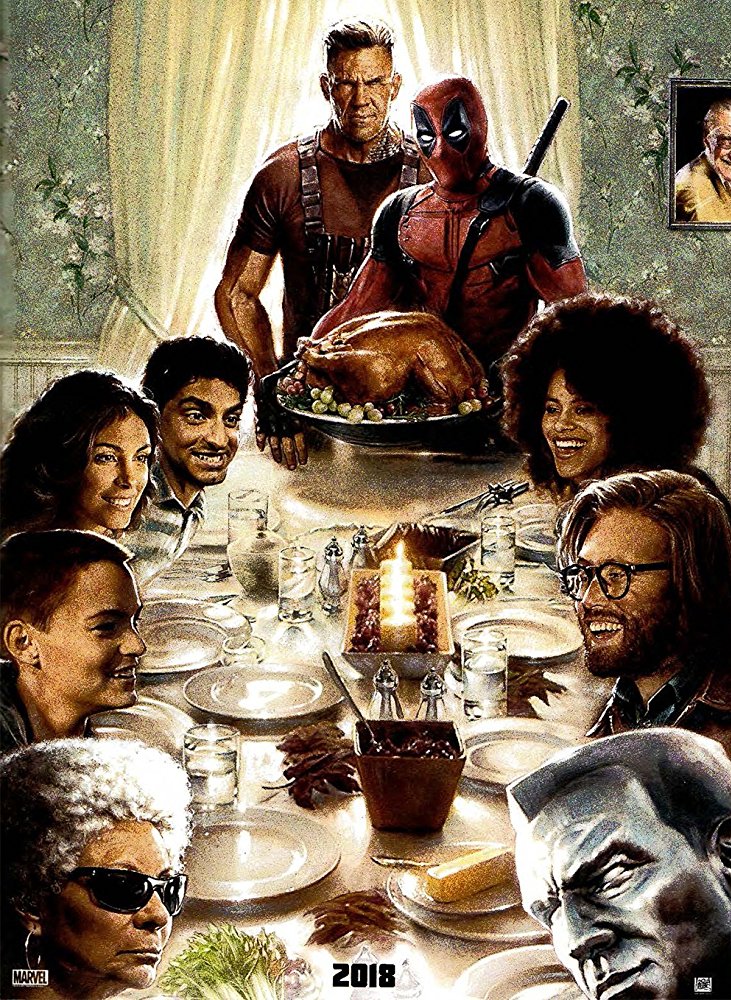 Deadpool 2 begins where the original ended. The highly anticipated sequel feels like an overwhelming smorgasbord of impressive explosions and profanity, which start immediately after the opening credits.
Attention should be paid to the opening sequence, which pays homage to the opening sequence of the more recent James Bond films. Slapstick humor is also found in the details of Deadpool 2.
Lovable sarcastic antihero Deadpool (Ryan Reynolds) takes the audience back in time to explain how he fell into a depression that no giant, comical bag of cocaine could fix.
After figuratively and literally taking "the guns out of the hands of criminals," he neglected to slaughter one bad meth boss (Thayr Harris). This mistake comes back to haunt him.
Blind Al (Leslie Uggams) imparts some conciliatory and unexpected wisdom to Deadpool on dealing with his fragile emotional state, saying, "Pain teaches us who we are."
Quite expectantly, Deadpool declines and opts for suicide instead. The suicide attempt fails and Deadpool ends up becoming a reluctant "X-Man in training," where he reunites with some familiar characters and meets Russell (Julian Dennison), a child mutant with anger issues who is in need of saving from his abusive headmaster (Eddie Marsan) and Cable (Josh Brolin), a mysterious time traveler.
Deadpool 2 is a gripping story about the very human need to belong to a family and the pain of dealing with loss. The pain that Deadpool experiences from his loss is so great that it ends up literally ripping him in half, and punishes his mutant body in more than a few novel, funny, and satisfyingly graphic ways.
There are notable similarities between Deadpool and Deadpool 2. Both films concentrate on the personal struggle of the antihero as opposed to world conflicts and opt for the same over-the-top, self-deprecating humor. It is advisable to watch the first Deadpool before watching Deadpool 2. There are a lot of inside jokes and character stories that reference the first movie. One example is the very funny story of the quirky cab driver, Dopinder, who ends up as a sort of clumsy apprentice murderer. Dopinder is perhaps, one of the funniest, most meme-worthy characters of Deadpool 2.
A key difference between Deadpool and Deadpool 2 is its new, talented director, David Leitch. Leitch's specialty is plot-driven action flicks. He is the director of Atomic Blonde, a spectacular spy thriller. As a result, Deadpool 2's action scenes are more engaging and sophisticated than the original Deadpool. The acting is excellent and you will notice David Leitch enjoys working with the same actors. For example, you might recognize Eddie Marsan and Bill Skarsgård from Atomic Blonde.
The music choices in Deadpool 2 are pretty standard and will get you in the mood to see some blood. The track "X Gon' Give It To Ya" by DMX was borrowed from the first Deadpool. If you don't already know what dubstep is, you will learn who Skrillex is. In fact, Deadpool tells you to google it.
Overall, Deadpool 2 was a genuinely entertaining film to watch. Fans are already looking forward to the next film in the series.
Comical bloodshed, action, and laughs are abundant in Deadpool 2, all grippingly juxtaposed with the film's heavy subject matter. Having some knowledge of X-Men, Marvel, or DC will help you appreciate the many comedic references.
Interestingly, you don't have to be a comic book fan, or a comic book movie fan to enjoy Deadpool 2. Perhaps the mass appeal to Deadpool 2 lies in focusing on Deadpool's intimately human — rather than mutant — struggle. ~Ari Derin
If you have seen Deadpool 2 and would like to rate/review it yourself, click here.
---
---
---
---
Similar Articles
---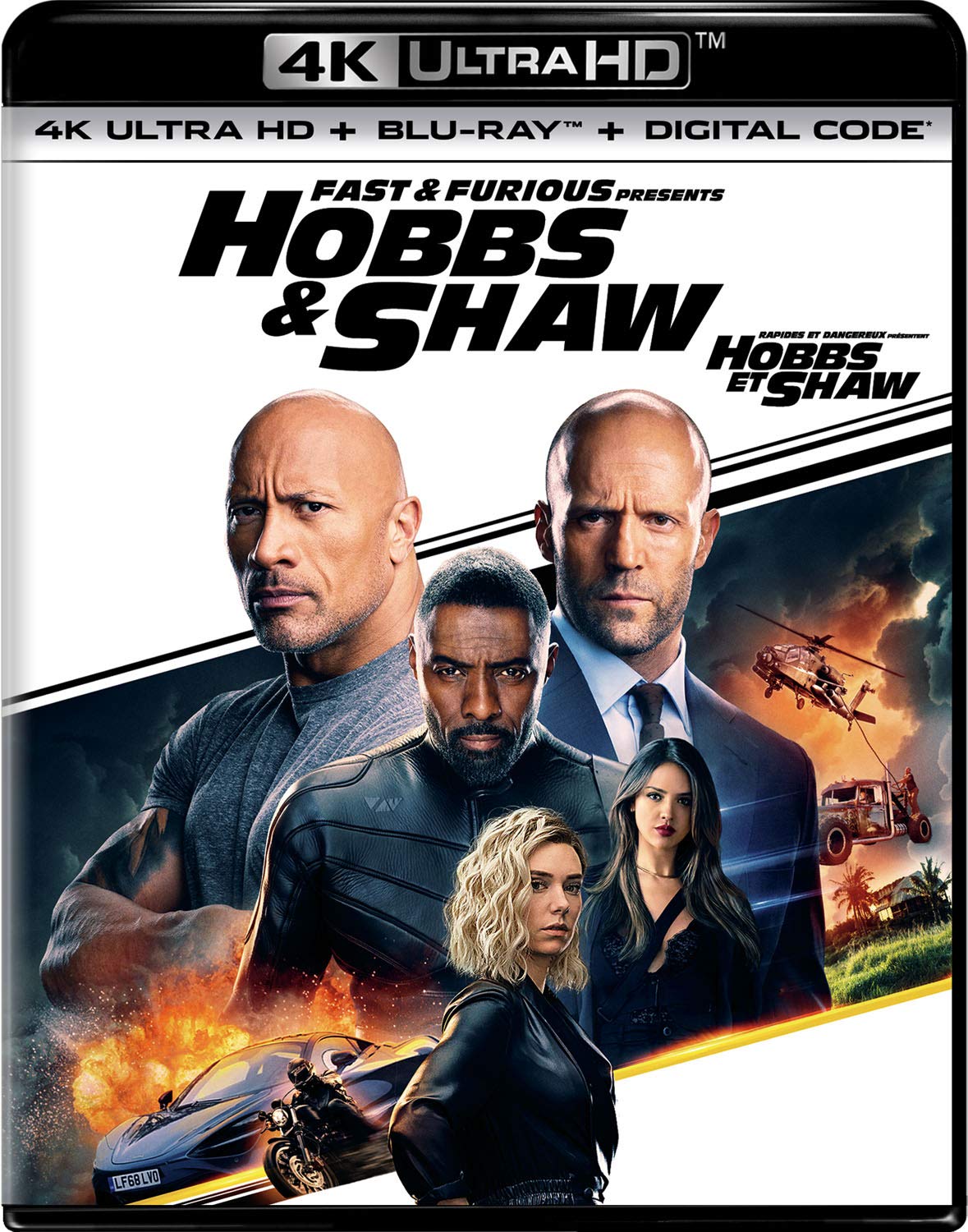 November 5, 2019 | Leave a Comment
Fast & Furious Presents: Hobbs & Shaw starring Jason Statham and Dwayne Johnson is packed with adrenaline-pumping, car chases and jaw-dropping stunts.
---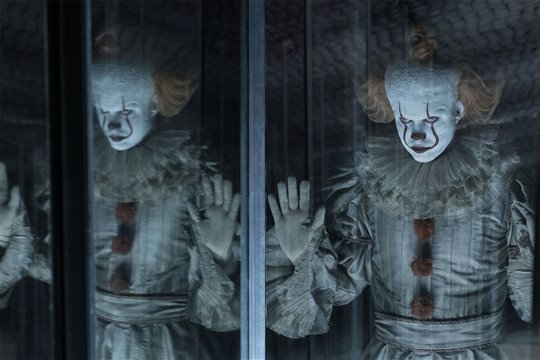 September 5, 2019 | 1 Comment
Pennywise, the devilish clown from Stephen King's novel returns to haunt in IT: Chapter Two, and this time he's even more menacing than in the first film.
---