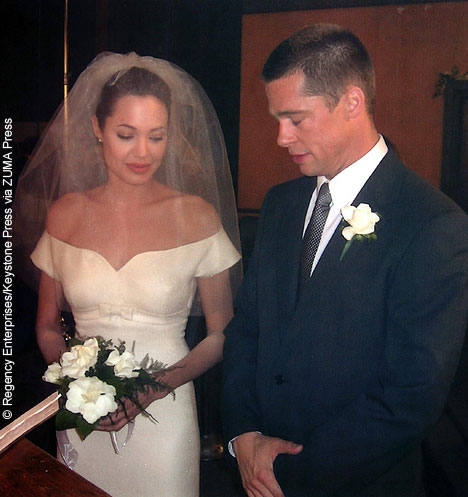 According to the New York Post's Page Six gossip column, Angelina Jolie hired a private investigator to spy on her husband, Brad Pitt, because she suspected him of cheating on her. A source told the newspaper that she believed he was messing around with French actress Marion Cotillard, his co-star on the movie Allied.
The source said: "She hired a private eye because she felt that he was fooling around with her on the set, and it turns out, he was. And that was the final straw."
However, Cotillard's people deny the claims and say she's still very much in love with her long-term boyfriend, actor/director Guillaume Canet. "They are still very much together. They have been a couple since 2007 and have one child but have never married,'' the source is quoted as saying.
Another source told The Post that Angelina was sick and tired of constantly arguing with Brad about their lifestyle. She wanted to have a lower profile and instead concentrate on their family and her humanitarian work, while Brad enjoys the Hollywood party life.
"The older she gets, the more serious she becomes, and she is sick of the Hollywood thing,'' the second source said. "He wants to make movies. She doesn't. It's a fundamental difference. It's how you live your life.''
The French chateau they bought together, Miraval, has apparently been up for sale for several months, and locals were told at that point it was being sold because they were breaking up, said the source. Miraval is where the couple were married in August 2014.
Brad was married to Jennifer Aniston when he met Angelina on the set of the movie Mr. & Mrs. Smith in 2004.
Does the old adage apply in this case? Once a cheater always a cheater? Sound off below. ~Alexandra Heilbron