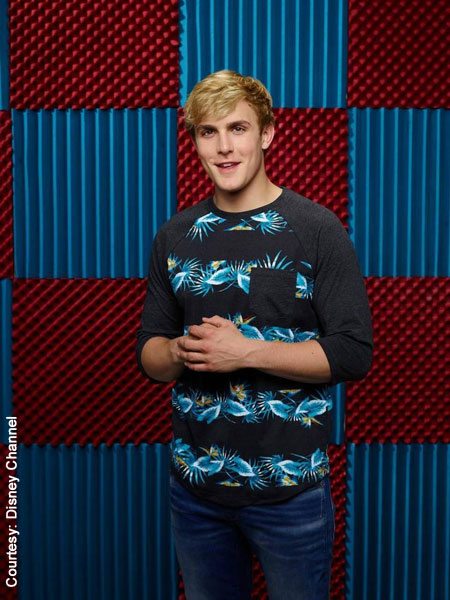 For the first time in the company's history, Disney Channel has cast a social media sensation in one of their series.
Cleveland native Jake Paul, 19, has been named to the upcoming series Bizaardvark. He has a social media following of more than 14 million to his credit, and his comedic videos — which he posts to Vine, YouTube, Instagram and other outlets — have generated approximately 3.5 billion views.
Jake first took to social media at the age of 10 when his father gifted him with a small video camera. He began creating funny videos, and over time, established a following. After he built a fan base, he was approached to start acting.
As pleased as he is to have a role on Bizaardvark, Jake admits that there's a transition involved in shifting from producing his own content to working under the stipulations of a script.
In an interview with The Fresno Bee, Jake said, "When I was making my own videos, I was the actor, the writer, the director, the editor. Now, being just the actor is a little bit different, and I have to adapt to doing what I'm told."
He added, "I always want to put my own creative twist on it, but there's someone else here who is in charge and they know what they are doing. I just end up doing what they say."
Jake plays Dirk Man in the series, which explores how young people produce their own online videos and engage with audiences.
Bizaardvark had a special debut in June after the broadcast of the original film Adventures in Babysitting. The series officially launches July 10, 2016, and also stars Olivia Rodrigo and Madison Hu.
Aside from working on the series, Jake has also been developing a movie with his brother Logan.