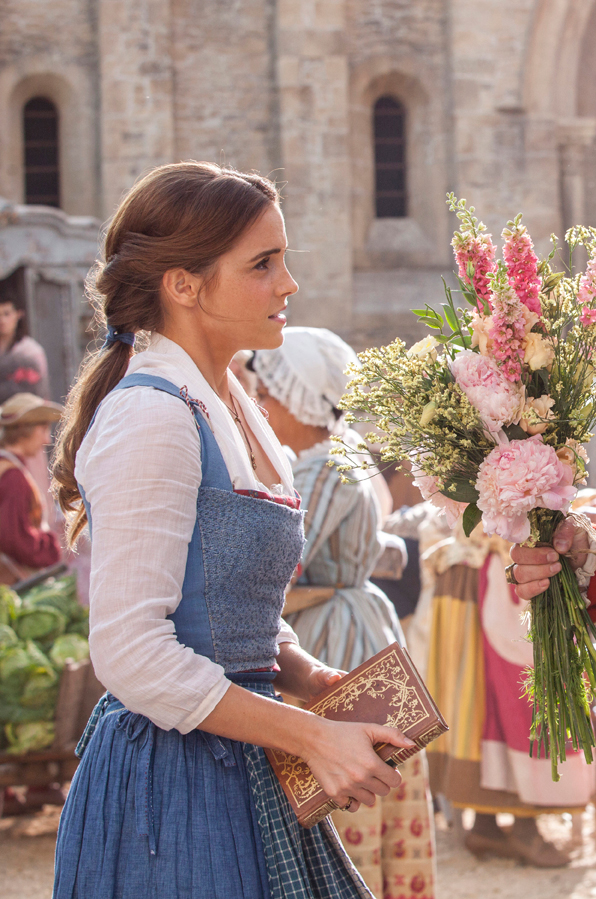 Disney's latest box office hit, the live-action remake of Beauty and the Beast, is getting a prequel or spinoff film.
In a recent interview with Deadline, Disney's president of production Sean Bailey confirmed that the studio is considering "possible spinoff and prequel scenarios."
But don't expect a direct sequel to the tale as old as time. After the failure of Alice Through the Looking Glass, the studio is wary about attempting another sequel to a classic film in its canon.
It's interesting to think what the story would look like if it was a spinoff. Which character (or characters) would be prime candidates to receive their own feature-length film? The first that comes to mind would be the film's villain, Gaston. And if a prequel was made, it can be assumed it would most likely tell the tale of the Beast before his cursed spell was cast — or would it be about Belle growing up in the small town?
Regardless of what the studio decides, fans have much to look forward to in the meantime. Disney is going to be releasing more live-action remakes of their animated classics in the coming years, including: Mulan, which, interestingly, will not be a musical; The Lion King, which will star Community's Donald Glover as Simba and have James Earl Jones reprising his role as Mufasa; and Aladdin, which recently held open casting calls for the film's lead roles of Aladdin and Jasmine.
Would you be excited for a Beauty and the Beast prequel or spinoff? Tell us in the comment section below! ~Alexa Caruso