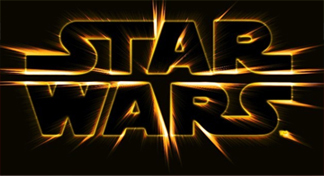 Watch out, Harry Potter, you're not the only franchise that has a theme park in Florida. With the forthcoming release of at least six Star Wars films beginning in late 2015, Disney is looking to capitalize on its sci-fi property in other ways. According to Disney Chairman and CEO Bob Iger, the House of Mouse is "developing ideas and designs for a far greater Star Wars presence in [their] parks."
But don't expect specifics any time soon. At the company's quarterly earnings call to investors on Tuesday, Iger added, "We expect to provide details about this sometime next year," when fans will get their first glimpse at the new rides. It appears this announcement is part of a lucrative strategy to build attractions around branded assets like Star Wars, or Marvel, which is also owned by Disney, as Iger believes "the likelihood of their success is greater." An Avatar-themed area is already under construction at Disney's Animal Kingdom.
Currently, experiences dedicated to the galaxy far, far away are limited to Hollywood Studios in Florida, where guests can enjoy the Jedi Training Academy for kids, Star Tours, a 3D motion-simulator ride at Hollywood Studios, and Star Wars weekends, which will launch in 2015.
However long they have to wait, at least fans are one step closer to dining at the Star Wars Cantina. ~Daniel Horowitz