Disney star Raini Rodriguez tells about starring in Paul Blart 2: Mall Cop – Blu-ray giveaway
By Alexandra Heilbron on July 14, 2015 | 2 Comments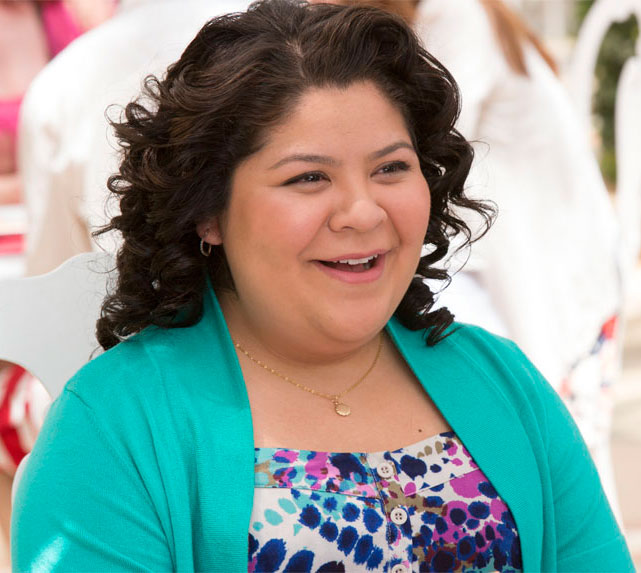 We had the pleasure of speaking with Austin & Ally star Raini Rodriguez, who also stars in Paul Blart: Mall Cop 2 as Kevin James' daughter. Raini appeared in the first Paul Blart: Mall Cop, before she was cast on Disney Channel's hit series Austin & Ally.
This charming young lady has been in a number of other big movies and she told us what it was like working alongside Kevin James and Wizards of Waverly Place's David Henrie in the latest Paul Blart movie; she told us about the final season of Austin & Ally and also revealed to us her dream role! ~Alexandra Heilbron
This is such a funny film and you look super gorgeous in it!
Oh, thank you so much, that's so nice of you to say!
It looks like you had a lot of fun making this movie. What was the funniest moment for you during filming?
Oh my god, so many. Any time you get to be in a scene with Kevin James, there's bound to be something funny happening. In particular, in one scene where I'm in a bathing suit and I'm getting ready to go out, he's going over this check list of things that I need, like pocket watch, key chain, window smasher and like, my pepper spray and my extra battery for my phone! We were just laughing so much because the list that he had to say was so long and he would mess up on purpose when it was my close up and then he would flip the pages really loud and just be really funny. Then one scene where we're having a moment at the restaurant and I'm supposed to be crying, every time he hit the table on the line, "You think you're going to go? Decision overruled! Judge Blart now in session!" Everytime he hit the bread basket, the garlic bread would fly over and it was just the funniest thing. I think you'll see in the gag reel too, there's just like a bunch of things and we're laughing the entire time.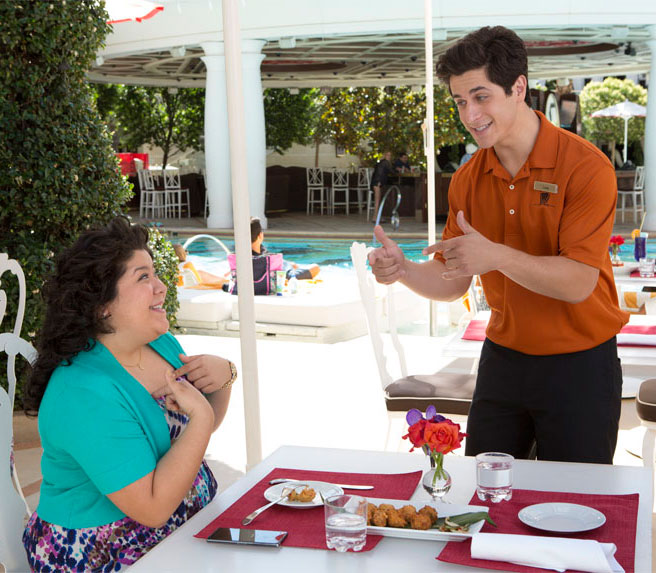 I did see that, it was so funny! I understand David Henrie is also a funny guy.
Yeah, he's great, it's awesome because I've known David (pictured at left in a scene from the movie) for a couple of years now because obviously, you know, being in the same Disney family we would see each other at the same events and parties. It's funny because when I was 12 and he was 16, I actually took a picture with him as a fan of his because I recognized him from That's So Raven, which is my favorite Disney show – this is from before he was even on Wizards of Waverly Place – and then fast forward eight years and we're playing love interests in a movie and it was just really funny to me! I had to show him the picture and we were like, "Oh my god, what are the odds?" So yeah, he's a great guy, really funny.
What's it like filming on location in Las Vegas?
It was awesome! We had the run of the entire hotel, we filmed everywhere. At one point we were even on the roof of the Wynn hotel, which is 66 floors up. We got to eat lunch at the hotel every day, so you have this 5 star catering service and you know, the rooms are lovely and the entire crew was great. And then just being in Vegas in general. We did a lot of night shoots, so my sleeping schedule was a little off. I was awake during the prime time while everyone was gambling but when I was awake I would go shopping a lot and go see a bunch of shows – it was awesome.
It sounds great, what shows did you see?
I saw Le Rêve a bunch of times at the Wynn hotel, that was probably my favorite one. I saw the Beatles LOVE – Cirque de Soleil and Jersey Boys and Michael Jackson ONE – that was cool, just a whole bunch.
You must have been there for awhile.
Three months! I mean, going there, you're like "Oh, I'll have three months in Las Vegas, let's plan it" and then you're like, "Wait, I'm also filming." (laughs) "I also have a job that I have to do."
You had appeared in movies before you were cast in Austin & Ally, did you have any reservations about doing TV?
You know, as an actor, I'm fortunate enough to be able to do what I love, whether it's television or movies. It's a completely different world, both of them. Because a television show like Austin & Ally, you're committed for eight or nine months out of the year, five days a week, weekends off. You know it's the same schedule every week, you know what the character is because you've been playing her going on four years and you know what you're doing, you know the same people you work with every week, different situations, but the same thing! So you create a family atmosphere and you create home based atmosphere. But then you have movies, where you're on location for three months at a time, you might not be in the same place, you're doing something new every day, you don't film quite as much – I mean, you still film the same hours but not as much work. For instance, on a show, we film Thursdays and Fridays and we would shoot ten scenes on Thursday and eight scenes on Friday versus a movie where we'd shoot like, two scenes a day or something like that. So it's a totally different atmosphere. I enjoy both very much.
You know how you said That's So Raven was your favorite Disney show? Austin & Ally is my favorite and I'm sad because I heard this is the final season!
It is. It's sad but it's bittersweet at the same time. For four years I've been playing this character who is very near and dear, close to my heart. The whole show has been one of the greatest things of my life. I've made lifelong friends there, It's sad because we're done but I'm also happy and proud because we've made such an amazing show. I feel like we ended on a high note. The fans have been with us from day one and we had awesome ratings and we're so thankful to Disney for being behind us. I think the fans are going to be happy with the way that it ends, we sort of tie everything up in the end but as sad as it is, it being July and we wrapped in April, we still have episodes going on the air into next year. So don't worry, we'll still be on your TV! (laughs)
Okay, thanks, I feel better now! Which of the cast of Austin & Ally is most like their character?
Hm. All of us are truly like our characters. I would say me, because I'm a lot like Trish. I'm very headstrong and very sarcastic, we both love cheetah print animal clothing and sparkles and glitter and that kind of thing. We like to be the leader of the group and kind of the mother in the sense that we like to take care of everybody. I'm not as lazy as she is – I'm kind of a go-getter and I've never been fired from a job like she has. (laughs) You'll find bits of us in each of our characters. Laura [Marano] is very "adorkable," just like Ally is. Ross [Lynch] is just as cool as Austin, and just as dorky as well. Ross nails the performances like a true rock star, just like Austin Moon does. Calum [Worthy] is probably the least like his character because Dez is obviously in his own world of craziness, but when Calum gets funny and dorky and goofy, some of his "Dez" comes out.
Do you have a favorite episode?
I have too many favorite episodes. But in particular, there's one in season four called Rejections & Rocketships. I got to direct that episode – I made my directorial debut on Austin & Ally, so I would have to say that one because that was a new experience for me being able to act and direct at the same time. Also my quinceañera episode from season one, because I never got to have a quinceañera in real life so to have one on TV was awesome.
What role would you really like to play next? Do you have a dream role?
Two things. I would like to be on stage, like in a Broadway musical, because I love to sing, but I would also like to be in a scary movie. Those are my absolute favorite kind of movies. I kind of have it all planned out. I would love to be the innocent one in the group of friends and you're like, "It could never be her, she looks too nice!" And then in the end, I'm like, "Surprise! I'm the killer!" (laughs)
That sounds great! Thank you so much for talking to me today.
Thanks so much for wanting to talk to me!
Paul Blart: Mall Cop 2 comes out on DVD and Blu-ray today. We are giving away five copies of the Blu-ray combo pack. Just comment below and tell us what's your favorite comedy movie of all time?
Also releasing today are: Ex Machina, The Second Best Exotic Marigold Hotel, The Longest Ride,  Maggie, The Riot Club,  It Follows and The Salt of the Earth. 
Watch the Trailers: 
Paul Blart: Mall Cop 2
Ex Machina
The Second Best Exotic Marigold Hotel
The Longest Ride
Maggie
The Riot Club
It Follows
The Salt of the Earth
---
---
---
---
Similar Articles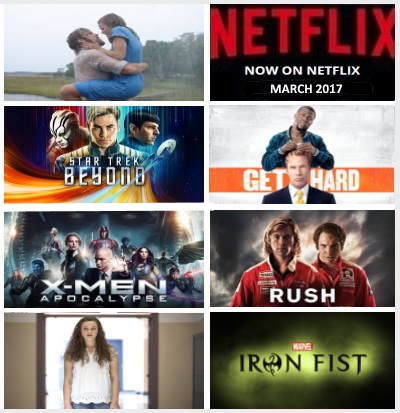 March 1, 2017 | 1 Comment
Here's what's streaming on Netflix in March. From Marvel's Iron Fist to Star Trek Beyond, and a selection of original series, there's something for everyone.
---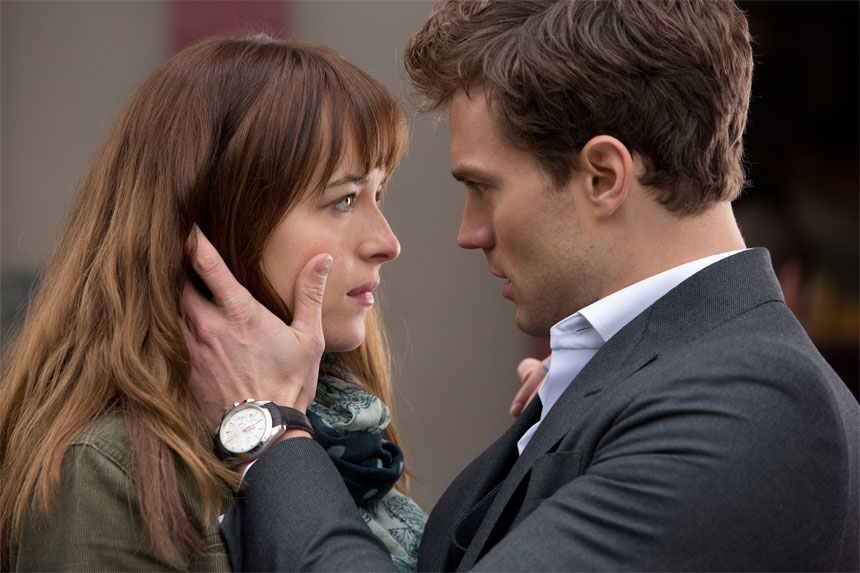 January 13, 2016 | 2 Comments
Tomorrow, the Academy will honor the year's best in film. Today, the Razzies honored the worst.
---
---