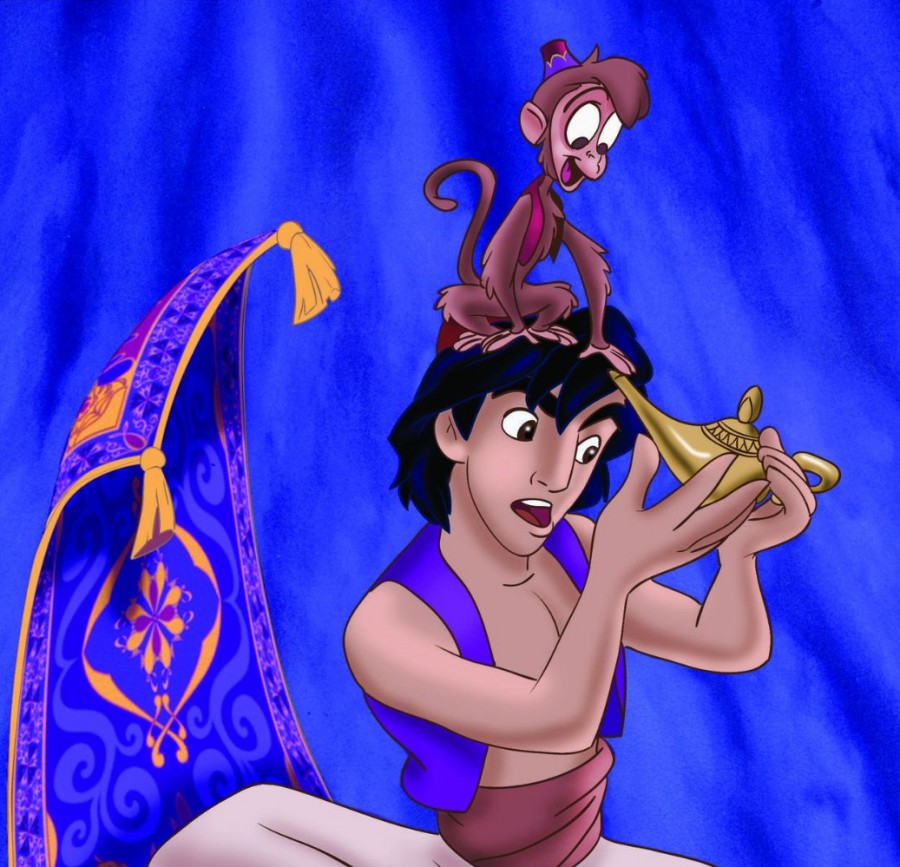 Get your singing voice ready because it looks like Disney's live-action remake of 1992's Aladdin is going to be a musical. The film's director, Guy Ritchie, said in an interview with Nerdist that "it'd be tough not to make [Aladdin] a musical."
During the press circuit for his film King Arthur: Legend of the Sword, Guy was tight-lipped about revealing any more details about the remake of the animated classic, citing the fact that the film is still in its early stages: "I've really just immersed myself into that project. So I'm still looking for cast members, we still haven't found exactly which direction we're going in. I'm confident that at some stage it will reveal itself to me, but right now it's just a bit too premature."
It's true, the film has yet to cast the main character, Aladdin, with casting calls ringing out like dinner bells. But there is one major character nearly in place, which is that Fresh Prince of Bel-Air star Will Smith is in negotiations to play the role of Genie, a role made famous by the legendary Robin Williams.
Disney has definitely taken a cue from the success of the live-action version of Beauty and the Beast, which is still enchanting audiences around the globe to the tune of nearly $1.2 billion in gross box office earnings worldwide. The original theatrical release was supplemented nicely with a re-release of the film as a sing-along version.
Other live-action remakes audiences can expect include The Lion King, to be helmed by Jon Favreau (who also directed the most recent iteration of The Jungle Book), Dumbo with Tim Burton set to direct, and Mulan with director Niki Caro, but none of these have yet to be confirmed as musicals; though, you can expect music will be incorporated in some way, as is the Disney tradition.
Excited to see a musical version of Aladdin? Let us know in the comment section below! ~Alexa Caruso