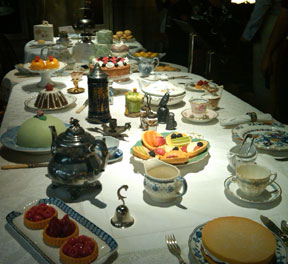 Disney Canada gave exhibitors and the media a very special sneak preview of their upcoming films from now until into 2011! There's a lot of great stuff to look forward to, especially their offerings in Digital 3D. Coming soon is Toy Story 3 with all of our favorites like Woody and Buzz back for another adventure. Their fearless leader Andy is all grown and heading off to college – so it will be interesting to see what mischief the toys will get into. Also coming this fall is A Christmas Carol starring the amazing Jim Carrey in about 13 different roles! We also got an exclusive look at next summer's Prince of Persia: The Sands of Time starring Jake Gyllenhaal and The Sorcerer's Apprentice with Nicolas Cage and Canada's own Jay Baruchel. These films will absolutely blow you away!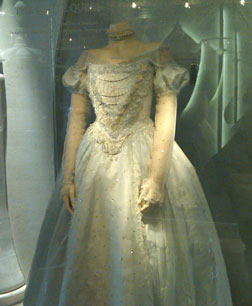 Disney's timeless classic Beauty and the Beast will for the first time be remastered and show in Digital 3D. We were shown the opening scene when Belle visits the village and I can tell you this version is going to be stunning! I dare you not to sing along. Bring along tissues for Belle and the Beast's infamous dance in the castle.
In classic Disney 2D animation, watch for The Princess and the Frog.  This one is a spin on the beloved fairy tale – but things take quite a hilarious turn when our heroine kisses her prince, um I mean, Frog Charming.
Fast on the heels of the hit film The Proposal, Disney will be bringing us some new comedies, including When in Rome with Kristen Bell and Josh Duhamel and Old Dogs with Robin Williams and John Travolta.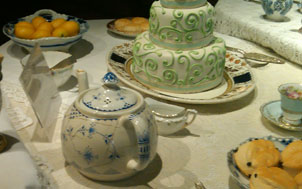 The highlight of the afternoon was when we were bused to a secret location to see many of the original prop's from Tim Burton's much-anticipated film, Alice in Wonderland starring the amazing Johnny Depp as the Mad Hatter. Coming out next spring, the film promises to be full of adventure and surprises with of course, Tim Burton's own unique touch!
The touring exhibition consisted of over 40 props from the set, stunning concept art and actual costumes worn by the cast. Also starring in the movie is Anne Hathaway as The White Witch, Helena Bonham Carter as The Queen of Hearts and Australian newcomer Mia Wasikowska as Alice. There will be many things you recognize about Burton's Alice in Wonderland, but also many differences including the fact that Alice is not a little girl, but 19.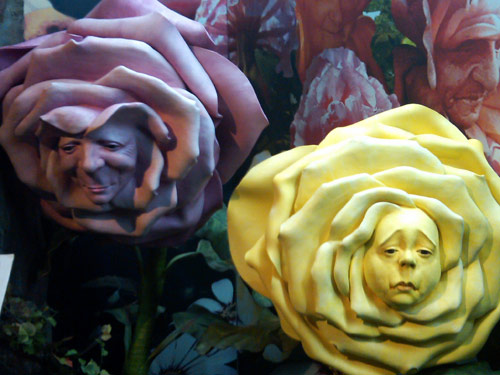 Look for Alice in Wonderland in 3D in theaters March 2010!
~ Bonnie Laufer Krebs