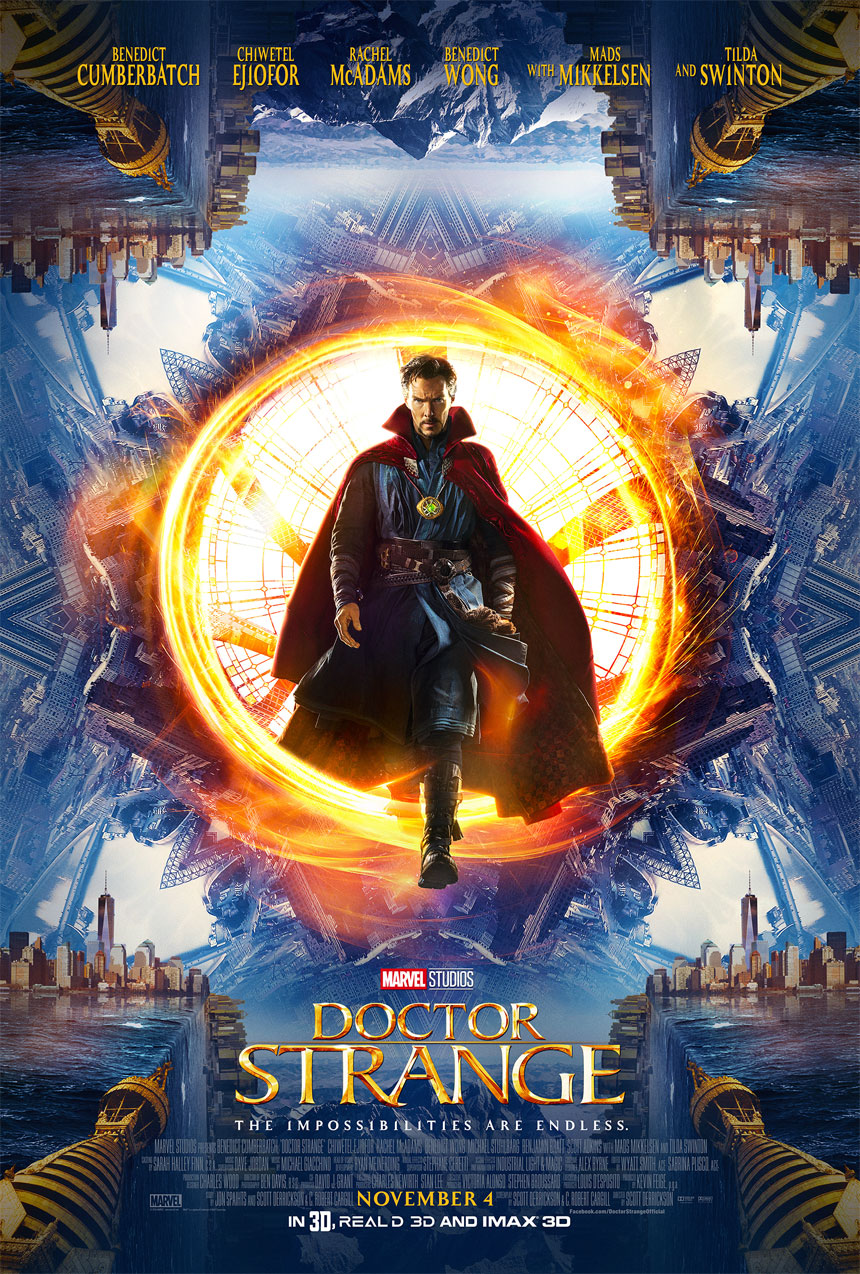 Doctor Strange has (surgically) removed Madea from her comfortable position atop the box office standings with a staggering $85 million haul in its first weekend of release.
The Marvel superhero film, which cost $165 million to produce and boasts a 4.4-star rating on Tribute.ca, features Benedict Cumberbatch in the title role and is bolstered by a supporting cast including Rachel McAdams and Chiwetel Ejiofor. All three actors have been nominated for Oscars in the past three years. Globally, Scott Derrickson's film has garnered $325 million.
In a distant second at the box office this weekend was the family-friendly Trolls. Featuring the voices of Justin Timberlake, Anna Kendrick and Gwen Stefani, the animated film ran away with $45.6 million in its debut weekend. It currently sports a shiny 4.4-star rating from Tribute users and has been undeniably helped by Justin's hit track "Can't Stop the Feeling," which was released in May and soared to the No. 1 spot on the Billboard Hot 100.
After reportedly premiering to a remarkable 10-minute standing ovation at the Venice Film Festival, Mel Gibson's Hacksaw Ridge opened this weekend to $14.8 million and a third place finish at the box office. The film stars Andrew Garfield as WWII army medic Desmond Doss, the first conscientious objector in American history to be awarded the Congressional Medal of Honor for his military efforts. It's the first film Mel has directed in nearly 10 years (following Apocalypto) and is supported by a 4.3-star rating on Tribute.ca.
She scared away the competition for two consecutive weekends, but Madea's winning streak at the box office has come to an end. Tyler Perry's BOO! A Madea Halloween dropped to fourth among this weekend's standings with a $7.8 million showing, bringing the film's total profit to $65 million. Tribute.ca readers are still enjoying the comedy post-Halloween, evident with its 3.7-star rating.
Tom Hanks and Felicity Jones are (barely) keeping Inferno's fire burning in its second weekend of release. Adapted from a Dan Brown novel, the 3.3-star rated film now has $26.1 million in its bank after earning $6.3 million this weekend. Directed by Ron Howard, the third film to follow Robert Langdon is chasing the +$215 million box office performance of The Da Vinci Code (2006) and the +130 million showing of Angels & Demons (2009). ~Matthew Pariselli