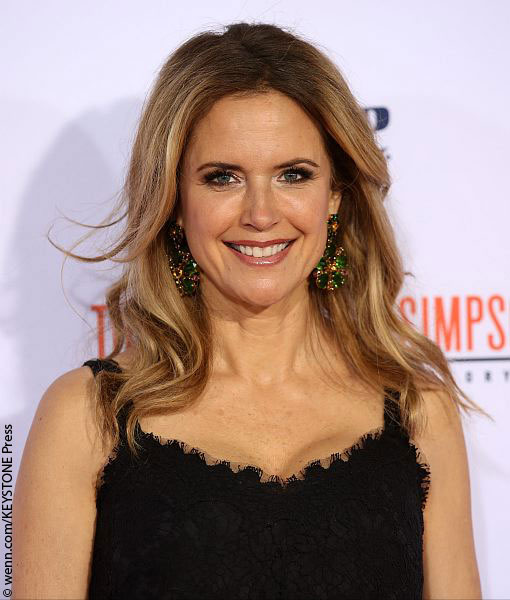 Donald Trump is once again facing media scrutiny.
The liberal magazine Mother Jones has unearthed and published a 2009 blog post (titled "Loyalty and Kelly Preston") written by the Republican presidential nominee. In the post, which appeared on the now-defunct Trump University blog four days after the death of John Travolta and Kelly's son Jett, Donald detailed his attempt to sleep with her.
He wrote, "A long time ago, before I was married, I met Kelly Preston at a club and worked like hell to try and pick her up. She was beautiful, personable, and definitely had allure. At the time I had no idea she was married to John Travolta."
The Donald, 70, also discussed his success rate with women. He wrote, "In any event, my track record on this subject has always been outstanding, but Kelly wouldn't give me the time of day. She was very nice, very elegant, but I didn't have a chance with her, and that was that."
The real estate mogul, who was then Chairman of Trump University, appeared impressed by Kelly's ability to resist temptation. He wrote, "Some people have values that matter to them, and she is one of them. Her loyalty was unwavering and I have always remembered that about her."
Donald then concluded by expressing his sympathies over Jett's death. He wrote, "Being true to someone is very close to being true to yourself. That's a valuable attribute in today's world. I'm sure she was a wonderful mother to Jett and my thoughts are with her and her family after their terrible loss."
Jett Travolta died of a seizure he suffered when he was 16, on a family vacation.
Mother Jones posts content on the "telling episodes, strange but true stories, or curious scenes" of Donald's life and groups them under "Trump Files."
This news comes on the heels of a leaked 2005 tape in which Donald made lewd remarks about women, specifically then-Access Hollywood host Nancy O'Dell. Former Today show host Billy Bush was also caught on tape engaging in the vulgar conversation.
What do you think of Donald's blog post? Share your thoughts with us! ~Matthew Pariselli