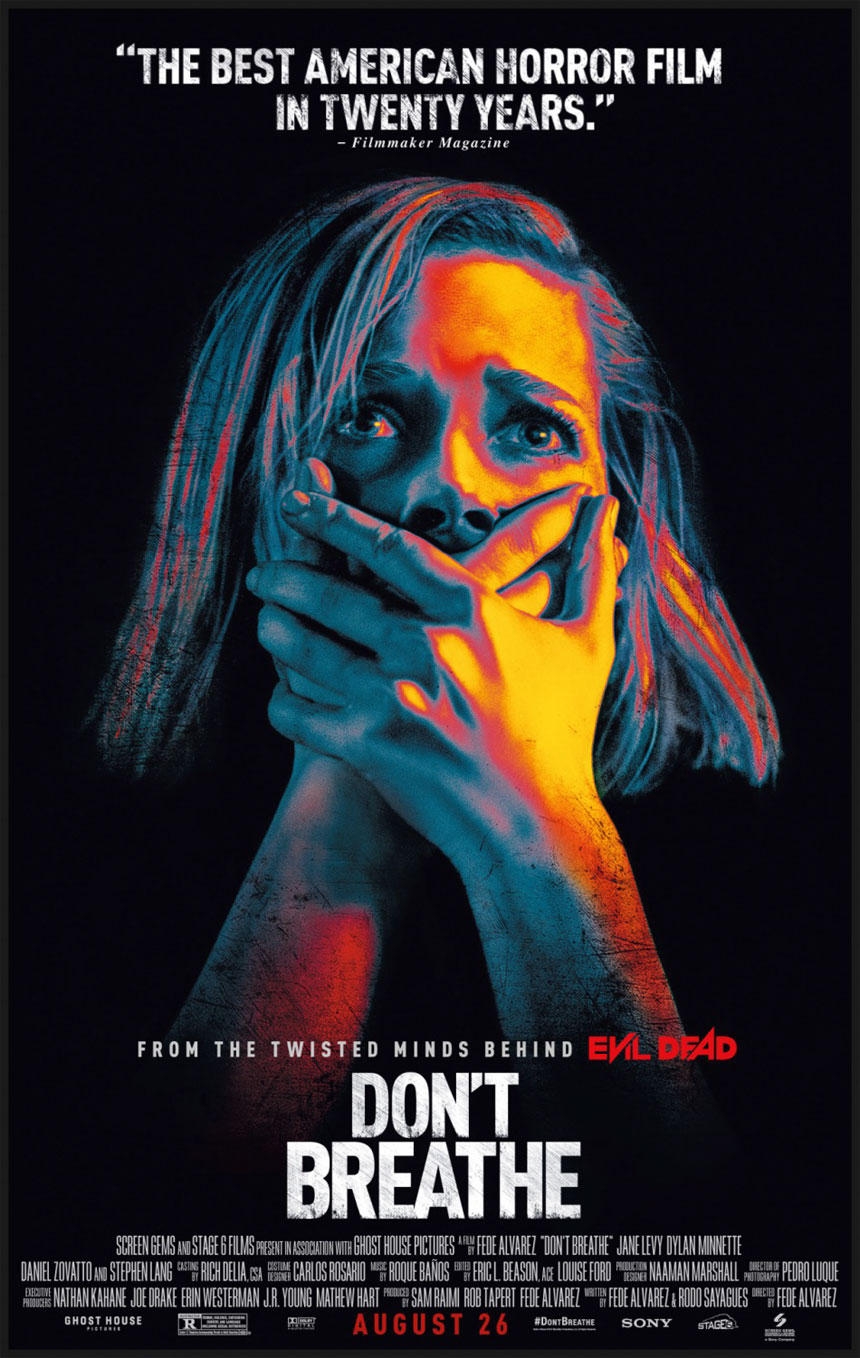 Labor Day weekend has traditionally been lousy at the box office, and this year was no exception. It's the calm before the awards season storm, and naturally, people want to soak up the sun's warm embrace for the last time before fall arrives.
With that said, the thriller Don't Breathe proved that its win at the box office last weekend was no fluke. The Jane Levy and Dylan Minnette film, which boasts a 3.7 star rating on Tribute.ca, scared away its competitors this weekend as it raked in $15.7 million for the top spot at the box office. Add that to its premiere showing from last weekend, and its total profit now sits at $51.1 million. Not a bad result for a film that only cost $10 million to produce.
Like Don't Breathe, Suicide Squad also duplicated its finish at the box office this weekend. The blockbuster powerhouse, which sat atop the standings for three consecutive weeks, scored $10 million this weekend. Its overall profit now towers at $297.4 million, making it one of the most successful films of 2016. The Will Smith and Margot Robbie DC Comics film sports a 3.4 star rating on Tribute.ca.
In its fourth weekend of release, the family-friendly film Pete's Dragon flew into third spot this weekend. It scooped up $6.5 million to bring its sum to $64.2 million. The Bryce Dallas Howard and Robert Redford movie has a 3.9 star rating on Tribute.ca.
Although Laika's Kubo and the Two Strings isn't the highest grossing film on this list, it does win the top prize as far as Tribute ratings go. The Charlize Theron, Rooney Mara and Matthew McConaughey-voiced animated picture, which is set in fantastical Japan, has 4.2 stars to its credit and a total profit of $34.3 million. In its third weekend of release, it reeled in $6.5 million.
Showing great endurance, Sausage Party powered its way to the fifth and final slot on this list. The Seth Rogen, Kristen Wiig and Jonah Hill-voiced raunchy comedy earned $5.3 million this weekend, to bring its grand total to an impressive $88.4 million. With a 3.1 star rating on Tribute.ca, the film is in its fourth weekend of release.