Alison Lohman gets punished in director Sam Raimi's latest scream fest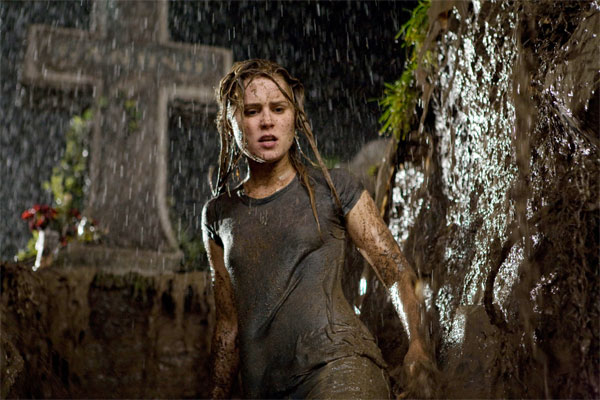 Does the classic evil-demon-with-a-vendetta-against-innocent-humans storyline ever get boring? Not very, and fans of old-school theatrical horror can rejoice in writer/director Sam Raimi's latest offering.
In Drag Me to Hell, a woman named Christine Brown (Alison Lohman) lives a fairly mundane existence. She strives for success in her career at a bank and personal life. But when she finds herself in a situation that straddles her on the boundary between right and wrong, temptation overwhelms her.
One particular choice she makes spurs a chain of events that could cause the things she fears most to happen. "This is the story of a woman who makes a sinful choice so she can be with the man she loves (Justin Long), and then she ends up paying the price—dearly," explained Raimi to firstshowing.net.
"She meets this old woman at the bank who wants to get an extension on her loan," explained Lohman to comingsoon.net. "But to get a promotion and impress the boss, she denies her the extension." The woman she denies happens to be an incredibly creepy-looking gypsy who puts a curse on Christine. "Unless she can figure out how to get out of it, she's going to be dragged by this demon down to hell," Raimi said.
A classic horror film aims to produce feelings of fear, panic and dread in the viewer, usually elicited by the unrelenting and seemingly nonsensical attacks on the central character by an evil villain. Why should a perfectly innocent girl be dragged to hell? When the supernatural is involved, there doesn't have to be an answer.
– Katharine Watts