Drake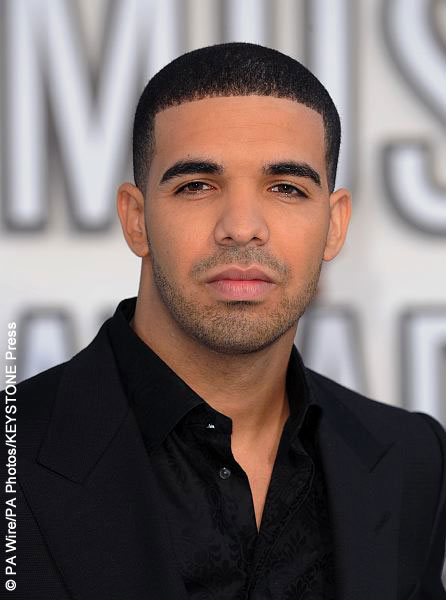 took to the stage as SNL host for the first time in January 2014 and was a roaring success. Although many critics say the material on the NBC show was lackluster for his return over the weekend, he compensated by addressing what fans have been starved for: commentary on the Rihanna romance rumors.
The Toronto-born rapper wasted no time acknowledging the murmurs his relationship with the "S&M" singer have stirred. In his opening monologue, he impersonated the Barbadian beauty by donning a wig and singing a portion of her hit track "Work," which he  tweaked with playful lyrics.
Doing his best Bajan accent, he sang, "See Drake ain't a meme, meme, meme, meme, meme, but it not all that it seem, seem, seem, seem, seems, another joke again, again, again, again, again, I swear we only friend, friend, friend, friend, friends."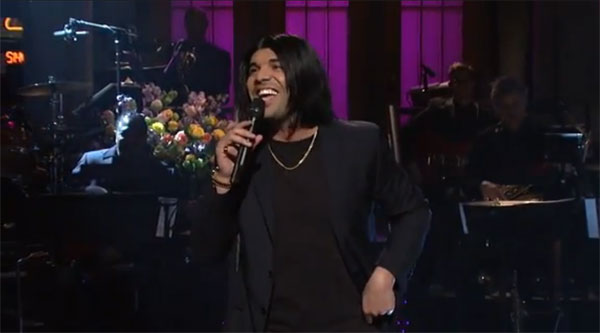 Drake is featured on "Work" and appears in the steamy music video. Rumors of a possible romantic relationship between the two stars began swirling in 2009 when he subtly suggested they were involved. Around the same time, Rihanna admitted she was attracted to him as well.
In a 2013 interview on The Ellen DeGeneres Show, Drake said he would always "support and have love" for Rihanna. In 2014, he told Rolling Stone that she was "the ultimate fantasy" and that the pair "have fun together" but are "just friends."
Aside from touching on Rihanna during his SNL stint, Drake performed his new tracks "One Dance" and "Hype" off his new album Views. He also appeared in a slew of sketches, including "Drake's Beef" and "Black Jeopardy."
Throughout the episode, he poked fun at the breadth of internet memes created about him, gave several shoutouts to Canada and wasn't afraid to make jokes at his own expense.
Drake's Views is fresh off a second week atop the Billboard 200 albums chart.
~Matthew Pariselli