.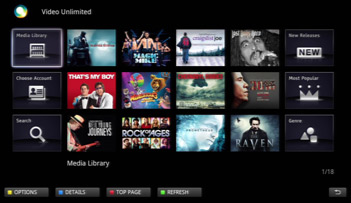 Online services are replacing video stores as the preferred destination for movie rentals. Browsing isn't much fun, but the latest releases are always in stock and there are no late fees.
Connecting a computer to a TV to watch movies from services like Netflix or iTunes is awkward and complex.
Three streaming players that simplify the connection are Apple TV ($109), Sony's Internet Player with Google TV ($199) and Roku XS ($109). These small black boxes connect using a single HDMI cable, and Wi-Fi for wireless Internet.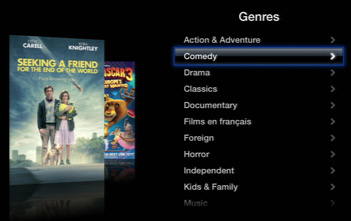 Streaming players require a better-than-average Internet connection. Otherwise, expect to wait before the movie starts and experience unexpected pauses while viewing. Movies are four to six gigabytes in size, which could dramatically impact your monthly usage.
Online video quality is now better than DVD, although not yet as good as Blu-ray.
Like smartphones, these players have apps, called services or channels, which offer movies, TV shows and video clips. In the U.S., streaming players get services like Hulu and HBO Go. Canadians don't get the same selection of content, due to the way studios sell distribution rights.
Netflix, an all-you-can-watch service with a good selection of just-past recent titles, is available on all three. It's like a video store late on a Friday night—they don't have the movie you really want, but you can always find something.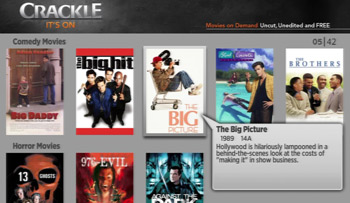 Roku does not offer recent releases in Canada but does offer services with free older titles, such as Crackle.
Roku's remote has motion sensors, making gameplay (like Angry Birds) more fun. There are sports packages available, including MLB, NHL and UFC. Only Roku offers the option of connecting using a standard yellow video cable.
Sony's Video Unlimited and Apple's iTunes offer the latest DVD releases. Rentals are $5.99 for HD, $4.99 for SD quality. Checking for last week's top DVD rentals, I found 19 out of 20. After renting a movie, you have 30 days to start watching. Once you start watching, you have access for 48 hours. You can pause, fast forward and rewind.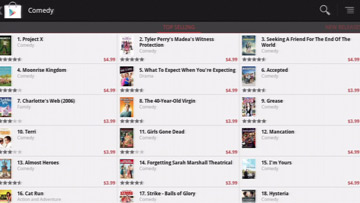 Sony's double-sided remote includes a keyboard and a trackpad, to use Google's Chrome browser. It's cool, but slightly awkward. Chrome can access TV station websites to watch their online shows and the Google Play store. Oddly, a general search doesn't find TV shows in your guide, or movies from Video Unlimited and Google Play.
Plugging a satellite or cable receiver into the Sony player allows Picture in Picture web browsing—to check out IMDB while watching TV.
Apple TV's remote only has seven keys, making Apple's interface easy to navigate. Apple has two great extras: playing trailers from current and coming movies in theaters and a photo screen saver. With Airplay you can wirelessly play music, photos and movies from other Apple devices (computers, iPads, iPhones) on your TV.
All three have smartphone apps to use as alternate remote controls. Sony's "catch and throw" mode displays Chrome pages from the phone. ~Maarten Heilbron