Dumbo flies high above expectations – movie review
By Tribute on March 28, 2019 | Leave a Comment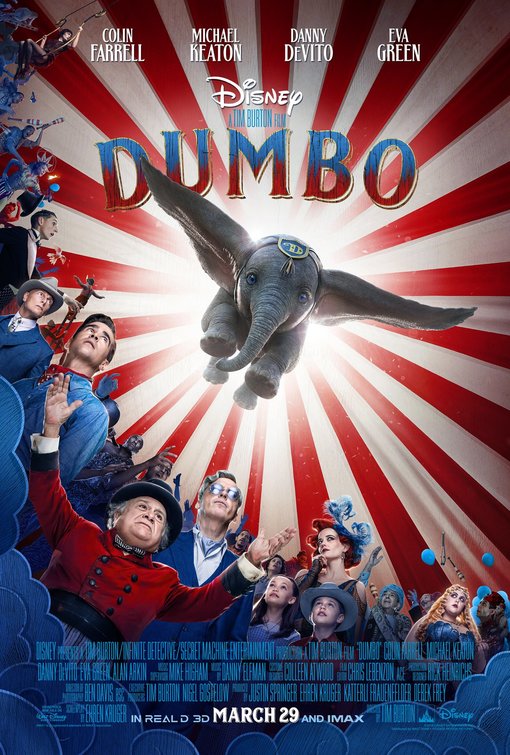 Dumbo is an electrifying live-action adaptation of the beloved animated film of the same name, which was released almost 78 years ago. The 2019 film, directed by Tim Burton, stars Colin Farrell, Danny DeVito, Eva Green, and Michael Keaton.
Ringmaster Max Medici (DeVito) buys Mrs. Jumbo, an elephant expecting a calf, in hopes of bringing success to his struggling circus. However, when Jumbo Jr. is born, the baby elephant's ears are larger than average and he is teased about this abnormality, then given the name Dumbo.
When Holt Farrier (Farrell) returns home from WWI to his children, Milly and Joe, he is assigned the task of looking after the young elephant. It is during this time that the children discover that Dumbo is more special than they could have ever imagined.
However, Dumbo is heartbroken when his mother is sent away. Despite all the attention from the public and from entrepreneur V.A. Vandevere (Keaton), who wants Dumbo for his theme park, the little elephant wants nothing more than to be reunited with his mother.
This endearing CGI elephant is an overload of cuteness, and his story will have you hooked from start to finish. Updating the original cartoon, director Tim Burton and screenwriter Ehren Kruger moved the focus away from talking animals to the people surrounding Dumbo, especially warm-hearted Milly. This was an excellent decision, allowing the original one-hour animation to be extended, with a more in-depth plot.
Tim Burton is known for directing dark and gothic films, so I expected Dumbo to be much darker than the original. However, I was pleasantly surprised when Burton kept it simple, yet fantastic — this has to be one of my favorite Tim Burton films.
Young Nico Parker, who plays Milly Farrier, really stole the show in my opinion. She plays Holt Farrier's daughter, who wants to be more than just a circus performer — she aspires to be a scientist, which introduces a modern-feminist view to the film, which was just beginning to emerge at the time the movie was set.
Danny DeVito was amazing as the ringmaster, and nothing close to what I'd imagined. This is his fourth collaboration with Tim Burton and I anticipated he'd play a villain in this film. However, his interpretation of the ringmaster is really quite sweet and understanding. He added comedic relief to the film, which offered up some serious themes (although never too dark, even for the youngest of children).
The sets and effects were equally captivating — from the massive circus tents to the computer-generated pink elephants made of bubbles, to Dreamland — the breath-taking amusement park that was reminiscent of Disneyland.
Costume designer Colleen Atwood made the conscious decision to not make a single black-and-white striped clothing item, saying it was too predictable. With that in mind she integrated copious colors and patterns and elaborate costumes, ranging from French trapeze artist Colette's (Green) feathery outfits, to Max Medici's ringmaster outfit.
The film was filled with A-list actors, but also incorporated talented acrobats, dancers, and jugglers to help bring this magical world to life.
This new version, set in 1919, reflects the political progress of the society we live in today by subtly hinting at feminism, anti-animal cruelty, and anti-bullying ideologies, while being a highly entertaining film for children and adults. ~Emily Chavez
Click here to watch our interview with Danny DeVito. If you have seen Dumbo and would like to review it, click here.
---
---
---
Similar Articles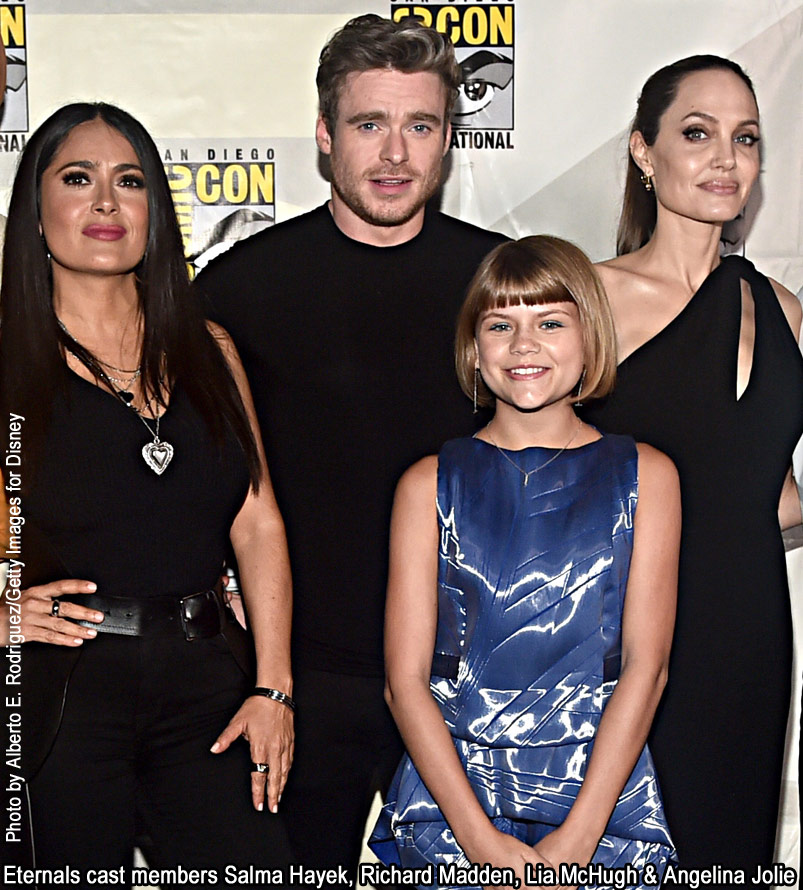 November 6, 2019 | 1 Comment
While filming the movie Eternals in the Canary Islands, stars Angelina Jolie and Richard Madden had to be evacuated from the set when a bomb was discovered.
---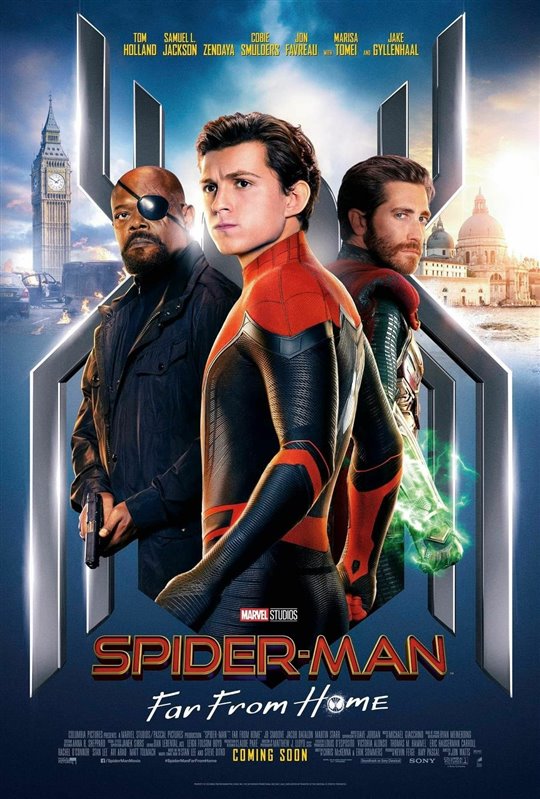 August 21, 2019 | 5 Comments
After several successful films together, Sony and Disney couldn't agree to terms on future Spider-Man movies, putting the hit franchise starring Tom Holland in limbo.
---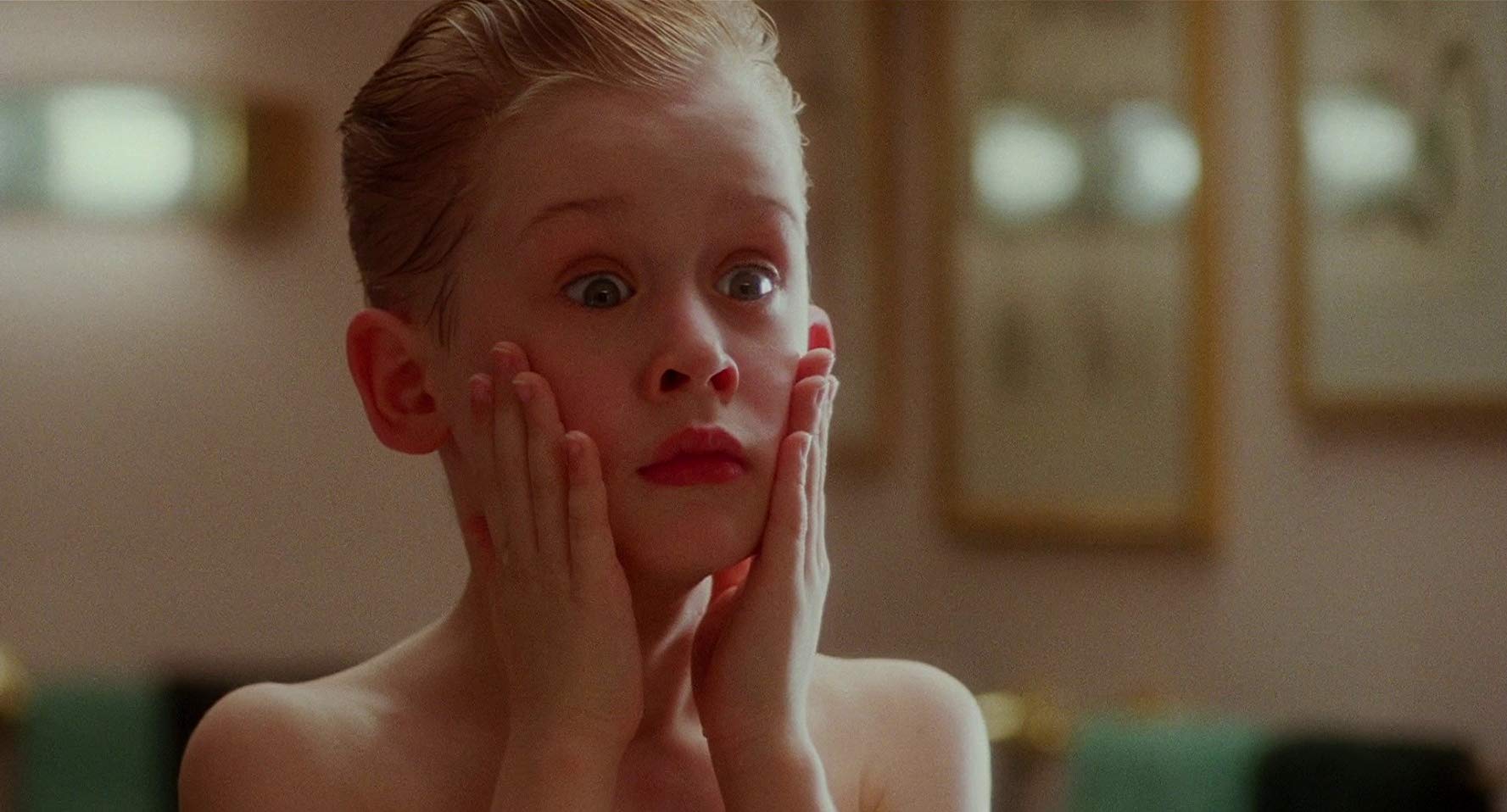 August 7, 2019 | 6 Comments
Disney announced today that the '90s Christmas classic Home Alone will be rebooted on their new streaming service, Disney+, along with several other classic kids' films.
---