Dustin Hoffman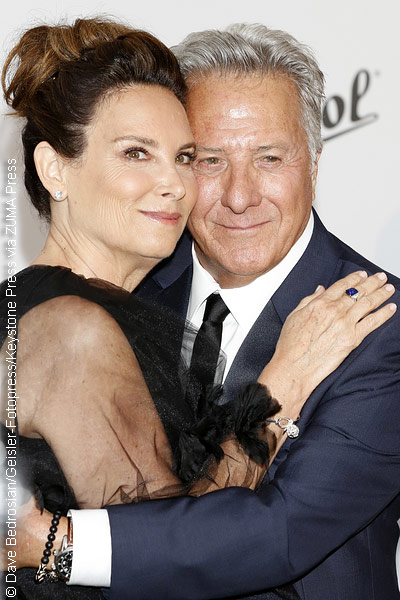 , pictured at left with wife Lisa, is the latest name in the string of Hollywood men to be publicly accused of sexual harassment. He has apologized for his past behavior following a column published online Wednesday for The Hollywood Reporter.
The column, by Anna Graham Hunter, alleges that when she was 17 and working as an intern on the set of Death of a Salesman in 1985, Hoffman was "openly flirtatious, he grabbed my ass, he talked about sex to me and in front of me."
Hunter also quotes journal entries she wrote while on set to send to her sister and several entries talk about Hoffman touching her inappropriately and making lewd comments to her while she was trying to do her job. "I told him that I didn't appreciate his wandering hands or his comments. He apologized and said he would stop," Hunter writes.
In a statement, Hoffman said, "I have the utmost respect for women and feel terrible that anything I might have done could have put her in an uncomfortable situation. I am sorry. It is not reflective of who I am."
Since the allegations against Harvey Weinstein, James Toback, Kevin Spacey, Brett Ratner and others Hoffman is one of the few not "vehemently"denying allegations or blaming a lack of memory to try and erase blame.  ~Hayley Michaud