DVD review – '71 and Blu-ray Combo Pack giveaway!
By Tribute on July 7, 2015 | 63 Comments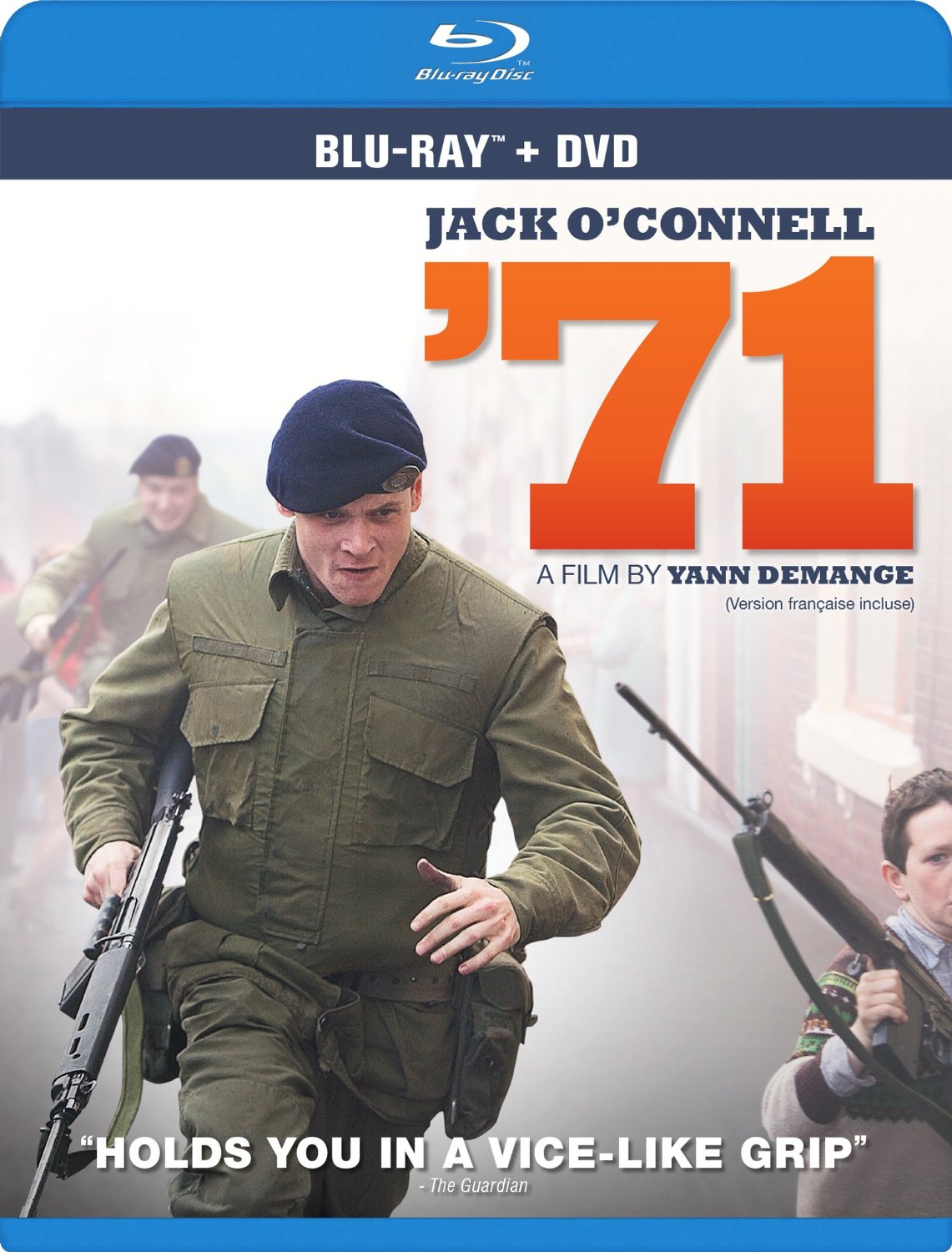 Gary Hook (Jack O'Connell) is a rookie soldier, fresh out of training in the British army. In 1971, Gary's unit is sent to Belfast, Ireland during the Irish revolt against British rule. They're put directly into action, forming a blockade in the streets.
Locals notice the unwelcome presence of the British soldiers and an angry mob begins to form. The mob begins verbally assaulting the soldiers – spitting on them and pelting them with rocks – inciting a riot, forcing the soldiers to panic and flee.
Gary and another soldier are separated from their unit during the commotion and after they're cornered and surrounded, Gary escapes and is now alone, running for his life.
He tries to get back to his men, but they've abandoned him. Gary seeks refuge in an alley and goes unnoticed, except for a young boy who is working to help the British soldiers. He guides Gary to a local pub, where his uncle is a leader of a Loyalist group.
When a bomb goes off in the bar, Gary is once again on the run, not knowing who to trust.
'71 is a gripping action/drama that has you on the edge of your seat the entire time. Inspired by true events, the movie gives a bold and honest glimpse into the situation that took place. Your heart will race in anticipation of what's coming next.
Jack O'Connell delivers an inspiring performance that brings you in and engages you more and more as the film goes on. You'll feel like you are on the streets with Gary, trying to fight for your own life. Director Yann Demange really does an outstanding job telling the story in his silver-screen directorial debut.
The overall pace of the film felt perfect. This movie will thrill you, scare you and make you feel alive. Unfortunately, the Blu-ray/DVD combo pack does not include any special features. ~Greg Chisholm 
'71 is out on Blu-ray and DVD today. We are giving away five copies of the Blu-ray/DVD combo pack – tell us below why you would like to win. Winners will be contacted on Tuesday, July 14.
Also releasing on Blu-ray/DVD today: Woman in Gold, Danny Collins, Survivor, Slow West, The Face of an Angel, October Gale and House of Cards: Season 3
Watch the Trailers:
'71
Woman in Gold
Danny Collins
Survivor
Slow West
The Face of an Angel
October Gale
House of Cards: Season 3
---
---
---
---
Similar Articles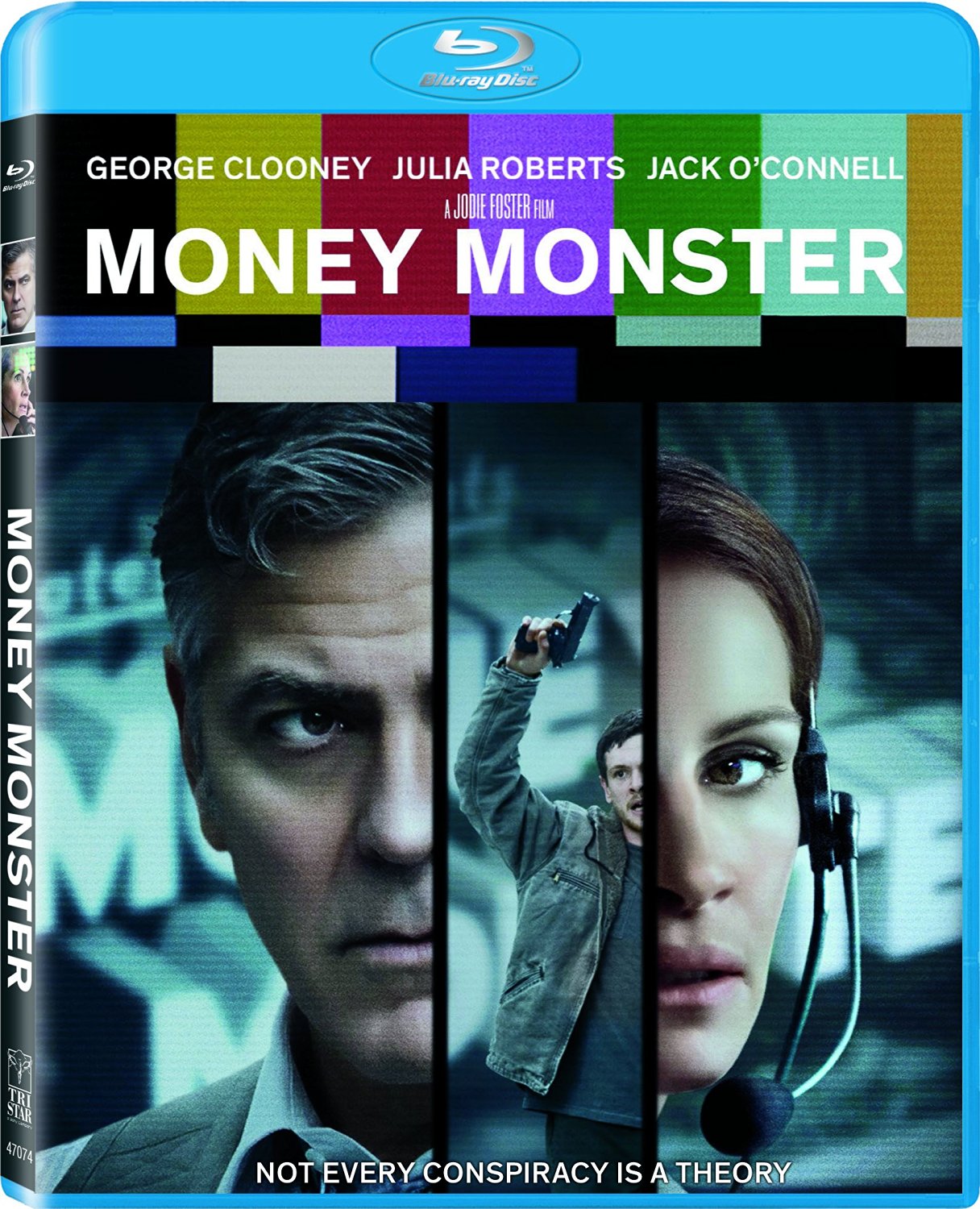 September 6, 2016 | 2 Comments
Check out our review of the financial thriller Money Monster, out on Blu-ray and DVD today, and featuring an all-star cast including George Clooney, Julia Roberts, and Jack O'Connell.
---
---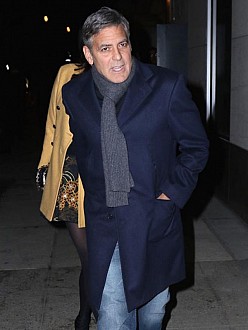 May 9, 2015 | Leave a Comment
George Clooney is a Derby County FC soccer fan. The 54-year-old actor is currently working on thriller movie, 'Money Monster', and has garnered a keen interest in the soccer team after spending time with co-star Jack O'Connell who is constantly watchin…
---