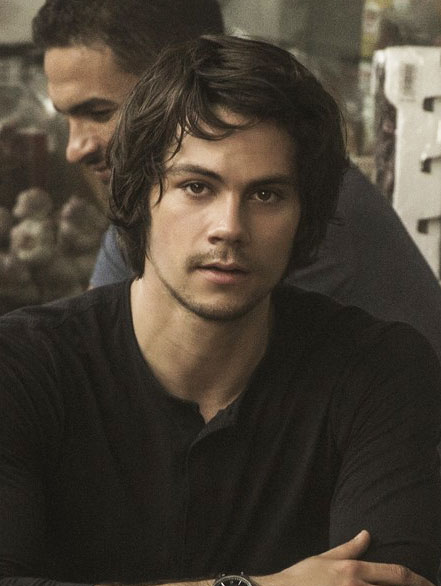 Fans of Dylan O'Brien are breathing a sigh of relief as photos of the star back in action have surfaced.
The 25-year-old actor was seen filming the upcoming American Assassin in Rome on Wednesday, Nov. 23.
As seen in the images released by Just Jared, he was sporting fake cuts on his face and was accompanied by co-star Shiva Negar as they shot inside a car.
American Assassin profiles a CIA black ops recruit and Cold War veteran as the pair is assigned to investigate seemingly random attacks. Their work eventually leads them on a path that ends with a mysterious operative hellbent on triggering a World War in the Middle East.
The action thriller also co-stars Taylor Kitsch, Scott Adkins and Michael Keaton.
In March of this year, Dylan was involved in a serious accident while filming Maze Runner: The Death Cure in British Columbia. According to a WorkSafeBC report issued after the incident, Dylan suffered "a concussion, facial fracture and lacerations."
Additionally, the report stated the following: "An action sequence was being filmed for a motion picture. This young worker was attached to a vehicle by a harness, lanyard and overhead truss system when he climbed onto the back (of) another vehicle. As the vehicles slowed, the trailing vehicle the worker was anchored to slowed more rapidly than the vehicle the worker climbed onto."
It's understood that Dylan was pulled off the second vehicle by the harness attaching him to the first vehicle, and then was dragged underneath it.
Production on the film was postponed indefinitely in the wake of the accident, but as Deadline has since reported, it will resume in Feb. 2017.
The release date for Maze Runner: The Death Cure has been pushed back from Feb. 2017 to Jan. 2018.
Dylan has remained out of the public eye since the accident, which makes the photos from the American Assassin set that much more reassuring.
The last post he made on Twitter before the accident was a March 14 retweet. Since then, the Teen Wolf actor has tweeted only once, writing "LGM baby" on Oct. 5.
Check out Just Jared's Tweet below featuring Dylan in Rome.
What do you think of Dylan's look for American Assassin? Are you excited to see him back on screen in the film and in Maze Runner: The Death Cure? Let us know! ~Matthew Pariselli
Dylan O'Brien was spotted on set for one of the first times since his #MazeRunner accident: https://t.co/Xy1VGRUe7h pic.twitter.com/IkIwLqv96r

— JustJared.com (@JustJared) November 23, 2016