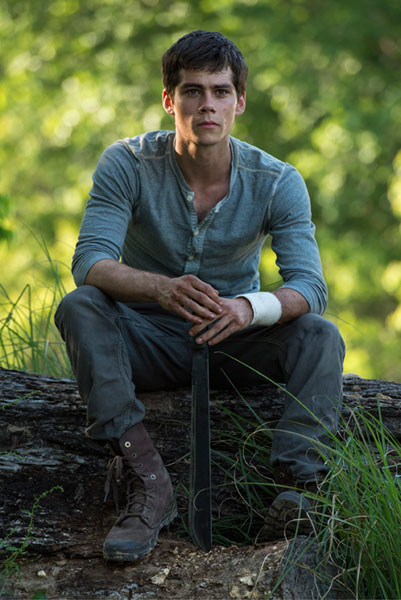 An accident involving actor Dylan O'Brien on the set of Maze Runner: The Death Cure last month resulted in a temporary production delay. However, the latest news suggests Dylan's injuries are more serious than early reports indicated and consequently, filming has been postponed indefinitely.
The March accident occurred when the 24-year-old actor was performing a stunt on-set. Dylan was filming a scene in Cache Creek, British Columbia, and according to a WorkSafeBC report, he suffered "a concussion, facial fracture and lacerations."
The report states: "An action sequence was being filmed for a motion picture. This young worker was attached to a vehicle by a harness, lanyard and overhead truss system when he climbed onto the back (of) another vehicle. As the vehicles slowed, the trailing vehicle the worker was anchored to slowed more rapidly than the vehicle the worker climbed onto."
Apparently Dylan was pulled off the second vehicle by the harness that attached him to the first vehicle and was then dragged underneath it.
Although Dylan's injuries are confirmed to be non-life-threatening, they are worse than initially believed and will require a longer period of recovery.
As per a Fox statement, all cast and crew have been sent home without a return-to-set date announced.
The statement reads, "The resumption of principal photography on Maze Runner: The Death Cure has been further delayed to allow Dylan O'Brien more time to fully recover from his injuries. We wish Dylan a speedy recovery and look forward to restarting production as soon as possible."
Shortly after the accident, the film's director, Wes Ball, updated fans of the Maze Runner franchise with more specific details about Dylan's injuries.
Immediately following the dangerous incident, May 9 was listed as the date when Dylan would again be maze-running and production would pick up.
Maze Runner: The Death Cure was originally slated for a Feb. 17, 2017 release date. It's unclear at this point whether that date remains in place.
~Matthew Pariselli