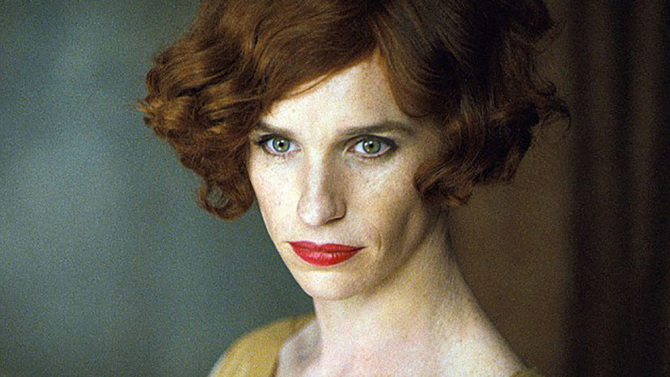 Eddie Redmayne will play a transgender pioneer in his new movie The Danish Girl.
Coming right off his Best Actor Oscar win for his role as Stephen Hawking in The Theory of Everything, Eddie will play Danish artist Einar Wegener — the first person ever to undergo a sex change operation — who later became known as Lili Elbe. Working Title Films has released the first image for the film, seen at left.
The film will follow Einar's journey through his transition into a woman from the 1920s to 1930s. Alicia Vikander will play his wife Gerda Waud, a painter who asks Einar to fill in after one of her female models fails to show up. She persuades him to pose in women's clothing and, after the popularity of the portrait, continues to paint him in drag. She subsequently helps him through his transition and his reassessment surgery, though it ultimately puts a strain on their marriage. Lili encountered fatal complications in 1931 after an attempted uterus transplant.
"The danger of surgery was so extreme then," Eddie said. "It's such a brave thing that Einar did." This was a time period where these types of surgeries and procedures were rare.
Eddie has slimmed down significantly for the role and sources say he's also working with a transgender group in an effort to fully embody the character.
"We're looking at everything from a female perspective," Eddie told The Daily Mail. "I think it's the most sensitive role I have played."
Eddie reunited with his The Theory of Everything movement director Alexandra Reynolds to help him with the physicality of his new role.
The Danish Girl is a film adaptation of the David Ebershoff novel and will be directed by Tom Hooper, who also directed Les Misérables and the Oscar-winning The King's Speech. The film is aiming for a 2016 release. ~Sandra D. Sukraj