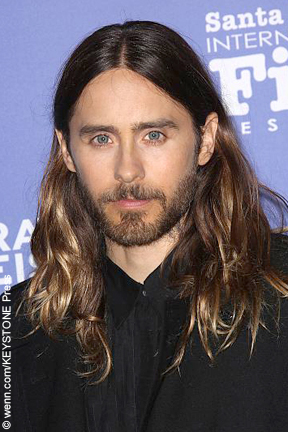 Transsexual actress Alexis Arquette, who transitioned from male to female as documented in the 2007 film Alexis Arquette: She's My Brother, claimed in a recent interview with FrontiersLA.com she slept with actor Jared Leto.
If you're surprised by the news, Alexis also claims it was while she was "presenting as a male." Jared is familiar with the transgender world, having won an Oscar this year for his portrayal of a transgender character in Dallas Buyers Club.
Alexis, the sibling of fellow actors Patricia, Rosanna, David, and Richmond, has a filmography that includes 50 movies. She's also been seen on television shows like The Surreal Life and Top Design.
The last part of Alexis' interview with reporter Jackie Beat was a doozy. Jackie asked Alexis to tell her a secret that not only included Alexis revealing she slept with Jared but a description of his private part: "It's not only massive; it's like a Praetorian (Ancient Roman) Guard's helmet." Jared's representatives have yet to respond to Alexis' claims. ~Andrea Hodgins