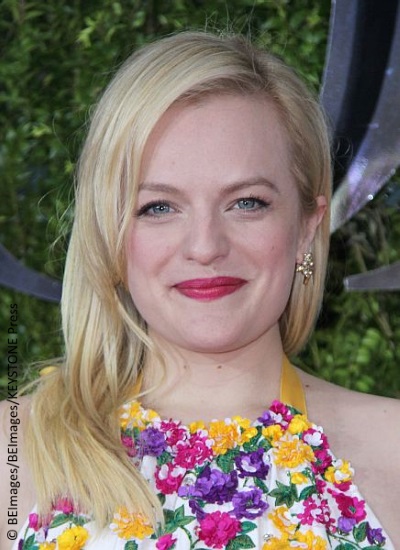 Elisabeth Moss is known for her role as Peggy Olson, the secretary-turned-copywriter on the AMC show Mad Men. The Golden Globe-nominated actress can currently be seen on the big screen in the British thriller High-Rise, alongside Tom Hiddleston and Luke Evans.
We sat down with the actress to discuss her role in the movie, her collaboration with director Ben Wheatley and working alongside Tom Hiddleston.
What can you tell us about your character?
I play Helen, who is Wilder's (Luke Evans) wife. She starts out as the most innocent and shy person in the beginning and then the chaos that ensues, when there's a breakdown of society in the building, brings out the worst in some people and the best in her. She becomes more confident and finds happiness in this chaos as opposed to everyone else.
How did you get involved in the project?
I'm a big fan of Ben Wheatley. They sent me the script and it was like nothing I ever read. It was almost like reading a novel. It's so visual. You had to really take yourself to those places when you're reading it. I desperately wanted to be in it. But I'm American and everyone in it is British so I thought, "Of course they're going to hire someone who's British." But I was shocked when they offered it to me. It was one of the coolest moments of my career.
What kind of research did you do to prepare for the role?
I was able to get more about my character from the book. But for me the biggest thing was the accent. That was the biggest preparation that I did. I had a great dialect coach. I'm a bit of a perfectionist when it comes to accents so for me that was it.
What was it like working with Tom Hiddleston and Luke Evans?
They are both so lovely. Everyone was awesome and had a great time and everyone was professional. The thing when you come to a movie like this, I think the actors are generally going to be nice and professional because no one does this for any other reason than to work with Ben and they want to make a good movie. When you come to a film with that, there is generally a good attitude because no one is being forced to be there. Tom came to my trailer on the first day just to introduce himself which is such a nice gesture. We got along famously. He's impossible not to get along with.
How would you describe your collaboration with Ben?
Ben doesn't sugarcoat things, which I actually liked. I like to actually be told if you want it to be different. You don't have to convince me or have a long-winded speech of why I should do it differently. Just tell me what you want. I really appreciate that. Also, when you come into something like this and you really respect the director's work, you want to listen to them, you want to hear what they have to say.
What's next for you?
I just finished the films The Seagull with Saoirse Ronan and Annette Bening, and The Bleeder with Naomi Watts and Liev Schreiber.
Thank you so much for chatting with us!
Thank you!
~Marriska Fernandes
High-Rise is currently playing in theaters. Click here to read our interview with Luke Evans. If you've seen High-Rise and would like to leave your comments on the movie or rate it, please click here.