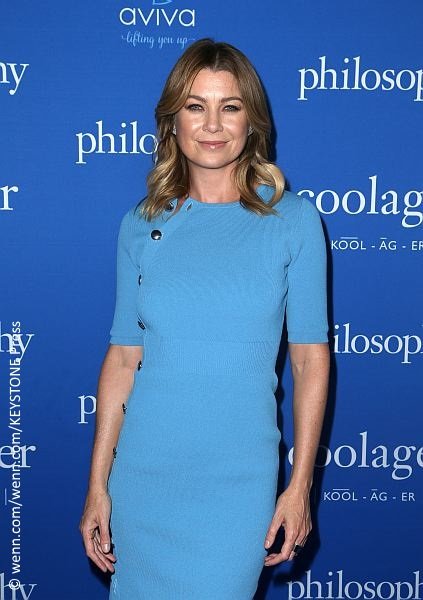 Grey's Anatomy star Ellen Pompeo, who plays Meredith Grey, revealed that for years she was paid less than her male co-star Patrick Dempsey. Even though she was the star, the network used him as leverage.
In an open letter to The Hollywood Reporter, the actress explained how she fought to earn her $20 million salary, an equivalent of $575,000 per episode. This deal, signed in late 2017, makes Pompeo dramatic television's highest-earning actress.
"For me, Patrick leaving the show was a defining moment, deal-wise. They could always use him as leverage against me — 'We don't need you; we have Patrick' — which they did for years. I don't know if they also did that to him, because he and I never discussed our deals. There were many times where I reached out about joining together to negotiate, but he was never interested in that."
She continued: "At one point, I asked for $5,000 more than him just on principle, because the show is Grey's Anatomy and I'm Meredith Grey. They wouldn't give it to me.
"And I could have walked away, so why didn't I? It's my show; I'm the number one. I'm sure I felt what a lot of these other actresses feel: Why should I walk away from a great part because of a guy? You feel conflicted but then you figure, 'I'm not going to let a guy drive me out of my own house.'"
So what pushed Pompeo to ask for more? The actress credits her boss and mentor Shonda Rhimes, the series showrunner who just signed a nine-figure deal with Netflix. Rhimes gave this advice to her star: "Decide what you think you're worth and then ask for what you think you're worth. Nobody's just going to give it to you."
Patrick left the show in 2015, but it wasn't until last last year that Pompeo signed the new deal that extends her camera presence for at least two more years, covering the current season and a 15th and 16th season. She will also receive a seven-figure signing bonus and will serve as producer on Grey's as well as the upcoming untitled spinoff.
Pompeo also had a Harvey Weinstein encounter. She wrote: "My agent once sent me to see Harvey, too. I went right up to his room at the Peninsula, which I would never normally do, but Harvey was a New York guy, so it made sense. Plus, it was in the middle of the day, and he had an assistant there. He didn't try anything on me. Had he, I'm a little rough around the edges and I grew up around some very tough people, so I probably would have picked up a vase and cracked him over the f***ing head." Don't we just love her? ~Marriska Fernandes