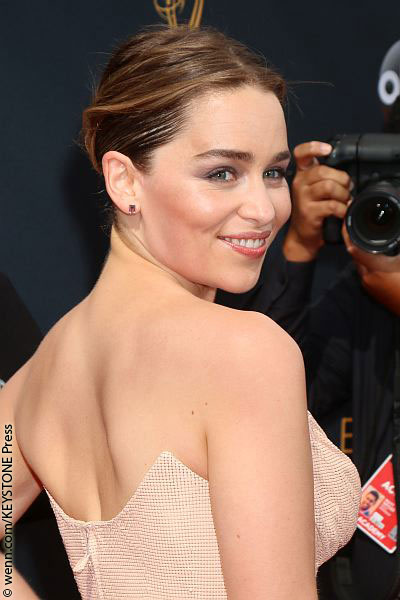 From Westeros to a galaxy far, far away, Emilia Clarke has officially been cast as the female lead in the upcoming Han Solo spin-off film.
The actress, widely known for playing Daenerys Targaryen on HBO's Game of Thrones, will be joining Alden Ehrenreich and Donald Glover — who were previously cast as Han Solo and Lando Calrissian, respectively — in the yet-to-be-titled project.
"Clarke's role will round out a dynamic cast of characters that Han and Chewie will encounter on their adventures," the franchise's official website, StarWars.com, said in a statement. It has not yet been identified who the Me Before You star will be playing.
Directed by Phil Lord and Christopher Miller, the film is a prequel to the original Star Wars trilogy and centers around the formative years of Han and Lando as they become space smugglers, or as LucasFilms put it, "scoundrels on the rise." The spin-off will come after December's upcoming release Rogue One: A Star Wars Story, which follows The Rebellion on their quest to steal plans for the Death Star.
Set to start filming in January, the Untitled Han Solo movie will hit theaters sometime in 2018.~Shelby Morton
Are you excited to see Emilia swap dragons for intergalactic space travel? Sound off below!