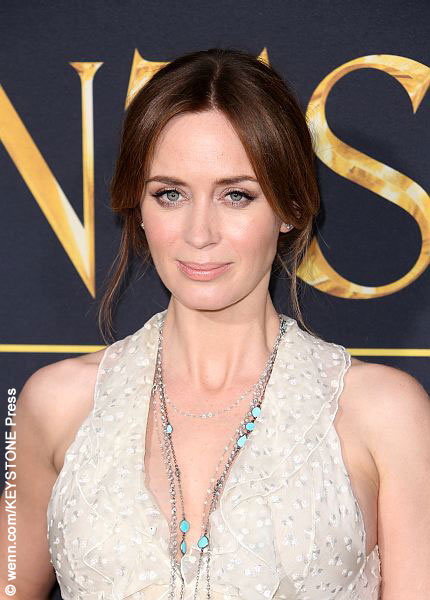 Step aside, Julie Andrews. Emily Blunt is snatching Mary Poppins' umbrella from you.
The British actress will take over the role of the famous nanny from 1964's beloved classic Mary Poppins. Emily was long rumored to be involved in the sequel, which will be called Mary Poppins Returns, but it wasn't until this week that the actress was confirmed for the part through an official announcement by Walt Disney Studios.
She is said to be the producers' first choice.
Lin-Manuel Miranda, creator of the Broadway hit musical Hamilton, will join Emily on screen in a new role. Lin-Manuel will portray Jack, the street lamplighter.
The sequel to the five-time Oscar-winning picture will center on a grown Jane and Michael Banks — and Michael's three children — as they grapple with a recent tragedy. The story will unfold in 1930s London as Mary and Jack help reintroduce joy into the lives of the struggling Banks family.
Rob Marshall, who directed Emily in Into the Woods, will take the helm on the project. The script will be penned by Finding Neverland writer David Magee, while Marc Shaiman and Scott Wittman — who won a Tony award for Hairspray — are on board to write the songs.
Mary Poppins Returns is scheduled to fly into theaters on December 25, 2018. ~Matthew Pariselli