Emma starring Anya Taylor-Joy Blu-ray review – win a copy!
By Alexandra Heilbron on May 19, 2020 | 25 Comments
Emma remake is enjoyable and hilarious
Although some may believe there have been enough versions of Jane Austen's work, including her novel Emma, about a rich young woman who lives a life of luxury, but if they haven't seen director Autumn de Wilde's Emma, they don't know that they're missing out on the most hilarious and finely crafted version of the story ever told on screen.
Screenwriter Eleanor Catton adds much humor to the proceedings, as well as infusing drama in a way that has never been seen before in this classic. The tale of Emma Woodhouse (Anya Taylor-Joy) seems fairly simple. A young woman who has lived a pampered life begins to believe she has a talent for matchmaking. However, her meddling in the affairs of other people leads to much confusion and hurt feelings, not only for those around her, but even for herself.
When she takes Harriet (Mia Goth), a young girl who lives at a nearby boarding school under her wing, Emma makes a good friend. Emma also has a friend in her longtime neighbor, Mr. Knightley (Johnny Flynn), who, coming from similar wealth, can afford to be frank with Emma about her deeds. He doesn't praise her or play up to her.
When he believes that she has interfered in Harriet's future happiness, he tells Emma plainly, but she is reluctant to listen to him.
Emma's father is played hilariously by Bill Nighy, who makes his characterization as outrageous as possible, driving his footmen to distraction with his ridiculous requests and complaints.
Miss Bates, played sympathetically by Miranda Hart, is a woman who has lost her wealth and now lives as frugally as possible while retaining some social standing. She's a talkative woman who loves to tell Emma all about her niece, Jane Fairfax, whether or not Emma wants to hear about her (she does not). There's one scene involving Miss Bates that comes as such a shock, it will leave you speechless.
And then there's the pompous young Mr. Elton, played for laughs by Josh O'Connor, whom Emma tries to match with Harriet.
The cast is outstanding, and as the story progresses, we see many of the main characters change and grow, especially Mr. Knightley as he realizes his feelings, and Emma, who finds out Harriet is falling for the wrong man — and worries that Harriet's feelings are reciprocated.
It's not just the cast that makes this film incredibly entertaining and a treat to watch — it's the entire package — from the costumes to the scenery, the grand estates, the jewelry and the little touches, such as the Woodhouse's footmen who are featured prominently in many scenes and given names, but never talk.
The spectacular cinematography, the music that fits every scene and moment perfectly and even the way each scene is perfectly and symmetrically staged, make this film a visual and emotional delight from beginning to end. ~Alexandra Heilbron
We have five digital copies of this film to give away. If you would like to win one, leave a comment below, telling us what you are doing during the pandemic to stay sane!
BONUS FEATURES:
Deleted Scenes
Gag Reel
A Playful Tease – Go behind the scenes with the talented cast as they share their experiences making the film.
Crafting a Colorful World– Cast and crew discuss the gorgeously preserved locations, extravagant set dressing, and authentic costumes featured in the film.
The Autumn Gaze – An intimate look at director Autumn de Wilde's filmmaking process and her photographic eye.
Feature Commentary with Director Autumn de Wilde, Screenwriter Eleanor Catton, and Director of Photography Christopher Blauvelt
The giveaway is now closed. Thank you to everyone who entered! Here are the winners: Jackie Hartwick,
Amber Clouthier, Sharon Ojala, Carol Jollymore and Kristen Norlock (from Instagram).
---
---
---
---
Similar Articles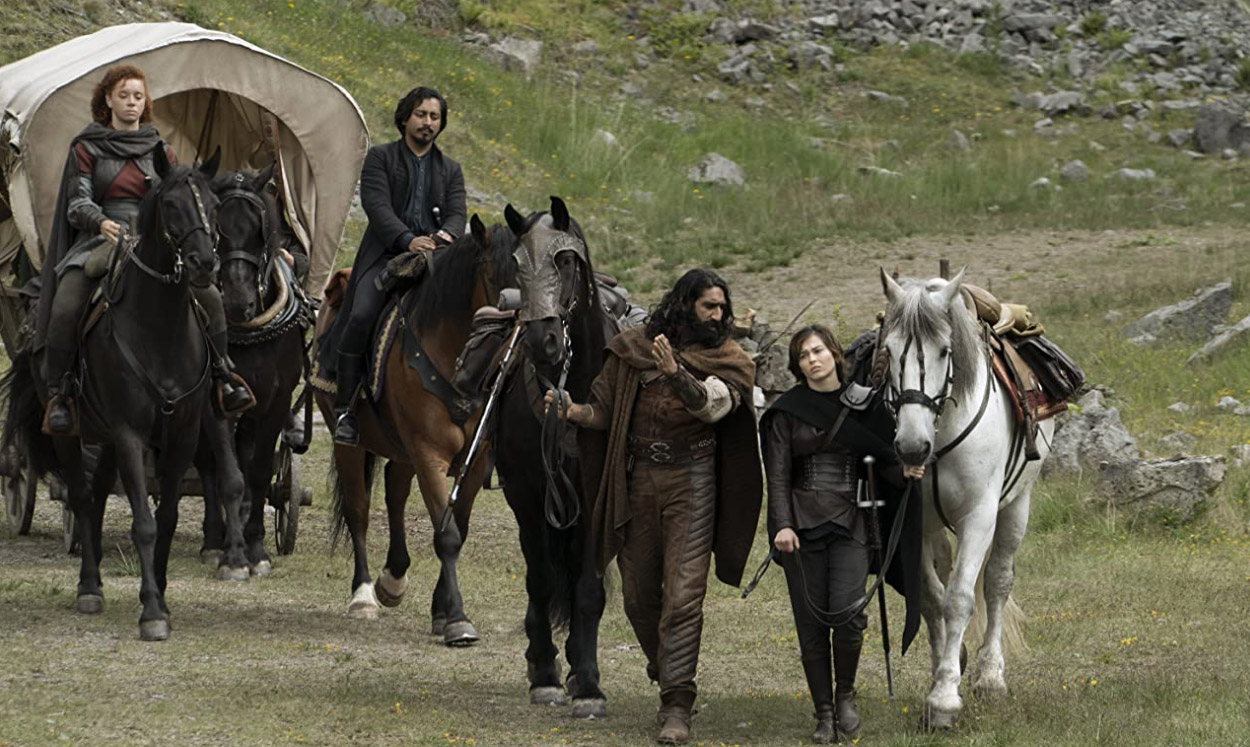 November 28, 2022 | Leave a Comment
Find out what's new this week on Netflix, Prime Video, Disney+, Apple TV+, BritBox, Paramount+, CBC Gem and more, as well as what's releasing on DVD/Blu-ray.
---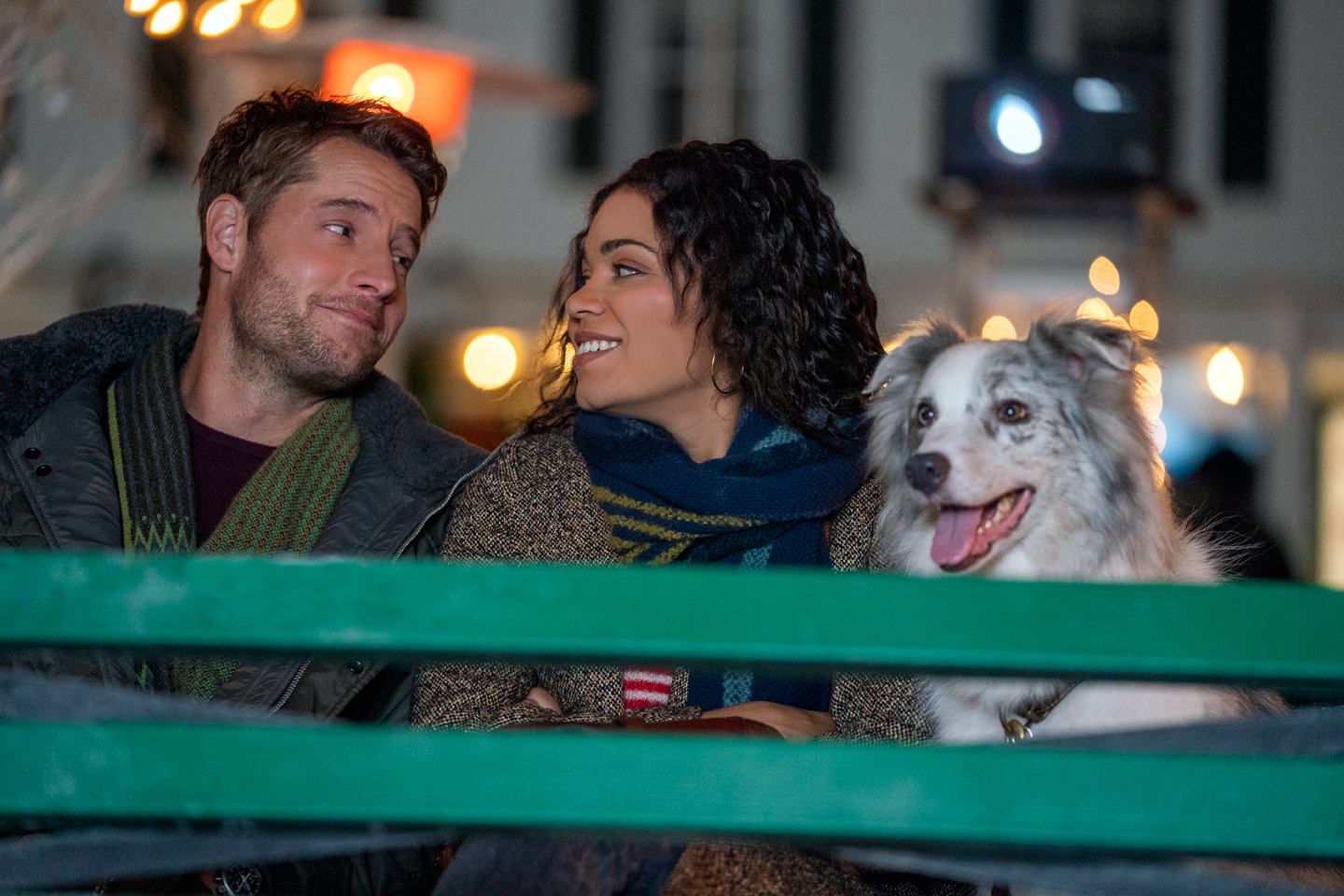 November 21, 2022 | 1 Comment
Find out what's new this week on Netflix, Prime Video, Disney+, Apple TV+, BritBox, Paramount+, CBC Gem and more, as well as what's releasing on DVD/Blu-ray.
---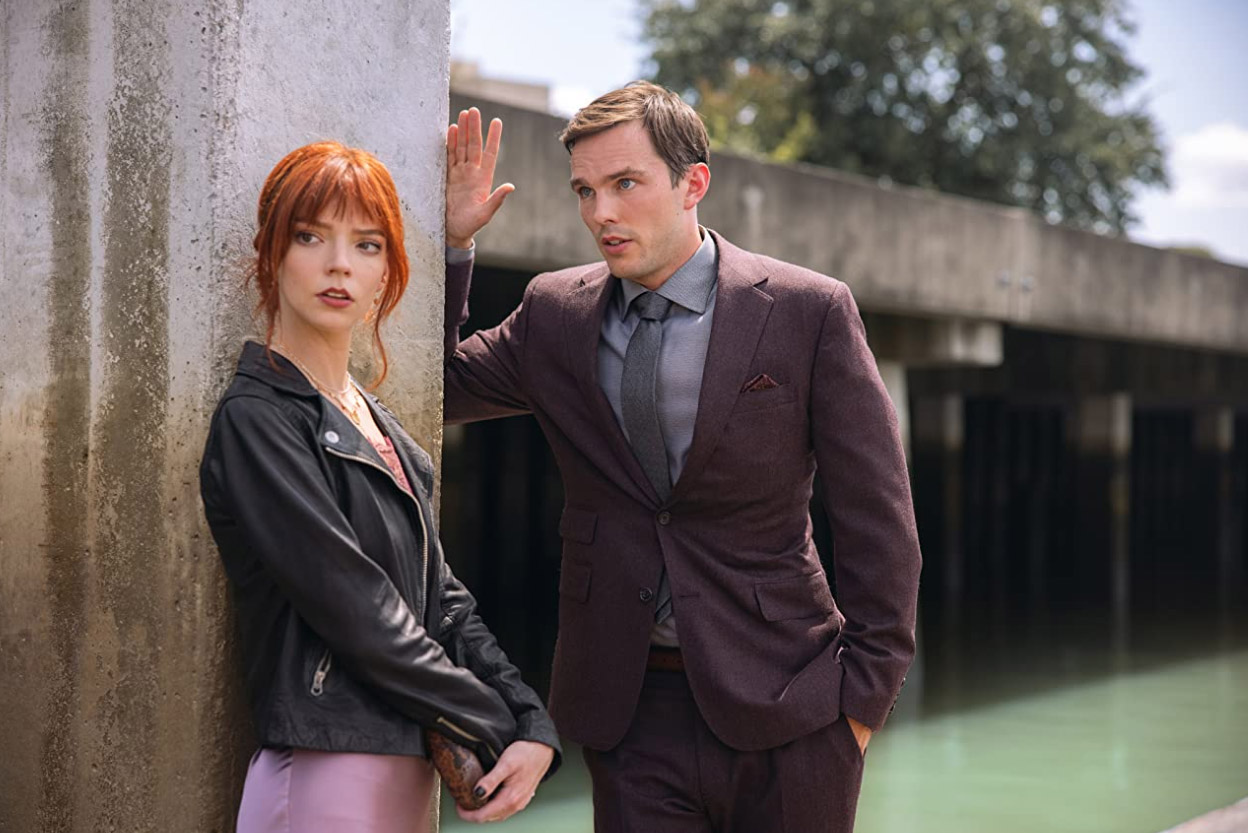 November 18, 2022 | 6 Comments
The Menu is about so much more than food. It follows a young couple, played by Nicholas Hoult and Anya Taylor-Joy, who partake in a one-of-a-kind experience.
---