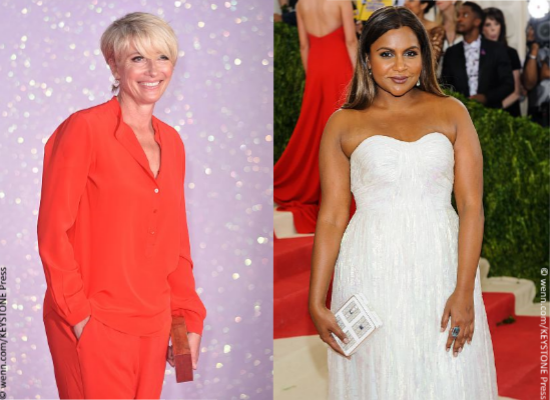 Fans of comedy rejoice!
According to Variety, Oscar winner Emma Thompson and Emmy nominee Mindy Kaling are joining forces for a film centered on a late night TV talk show host.
Emma is slated to portray the esteemed talk show host, whose long-running program is in jeopardy of capsizing when she hires her first female writer (to be played by Mindy).
The currently untitled project is said to be a cross between The Devil Wears Prada and Broadcast News.
A heated bidding war is expected to ensue between studios for the package.
Mindy has written the screenplay for the film, and will produce it alongside Academy Award-winner Scott Rudin (No Country for Old Men) and Emmy winner Howard Klein (The Office).
Emma can currently be seen onscreen in Bridget Jones's Baby and will also pour her talents into Beauty and the Beast, set to hit theaters in March 2017. She will play Mrs. Potts in the live-action version of the tale as old as time.
As for Mindy, her show The Mindy Project is about to premiere its fifth season on Hulu.
What do you think of this news? Will Emma and Mindy be a comedic powerhouse pair or will they make for a box office bomb? Share your thoughts with us!