Emmy Rossum says she's not 'easy'
By Tribute News on September 3, 2014 | 2 Comments
Emmy Rossum insists she's not "easy" like her Shameless character. The 27-year-old actress stars as Fiona Gallagher in the series and even though she revealed that she's had sex on a first date, she doesn't consider herself to be as sleazy as Fiona.
She explained: "I feel like on the first date with a guy he'll think I'm easy, and that's so disconcerting. It's not like I haven't had sex on the first date, but usually that ended up in a two year relationship."
The Beautiful Creatures star also opened up about why she doesn't give her phone number out to men. She told Cosmo: "I once found a guy I was dating dirty-texting another woman and I completely lost my s**t. Texting is so dangerous! I won't even give guys my number, because I know me. We'll start texting and he'll start emoticon-ing and I'll start emoticon-ing, and soon we have a big mess."
Emmy also opened up about her marriage to music executive Justin Seigel from 2008 to 2010. She shared: "I was so young, I don't think I know what marriage meant. My parents were never married, and I was teased in school and called a bastard. So the idea of marriage as safety forever was idealized in my head, and we rushed into it."
---
---
---
---
Similar Articles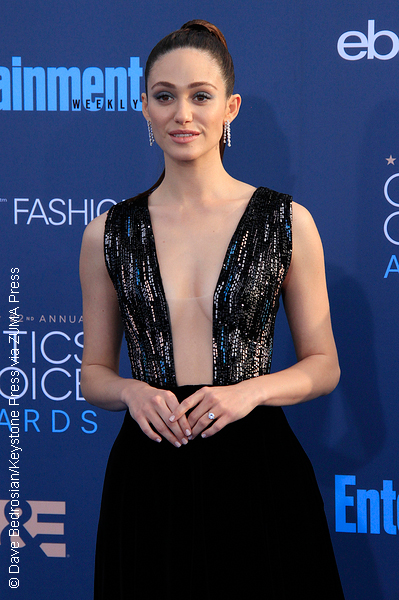 March 29, 2017 | 2 Comments
Emmy Rossum can be added to the list of celebrities whose homes have been burglarized in a recent crime wave that's hit the Hollywood Hills. Click to read more.
---
March 19, 2014 | Leave a Comment
Emmy Rossum only fancies nerds.The 'Shameless' actress – who plays Fiona Gallagher in the hit US remake of the British TV show – says her type is a brainy guy who can teach her about the world, and admits she would never go after a typically handsome …
---
---