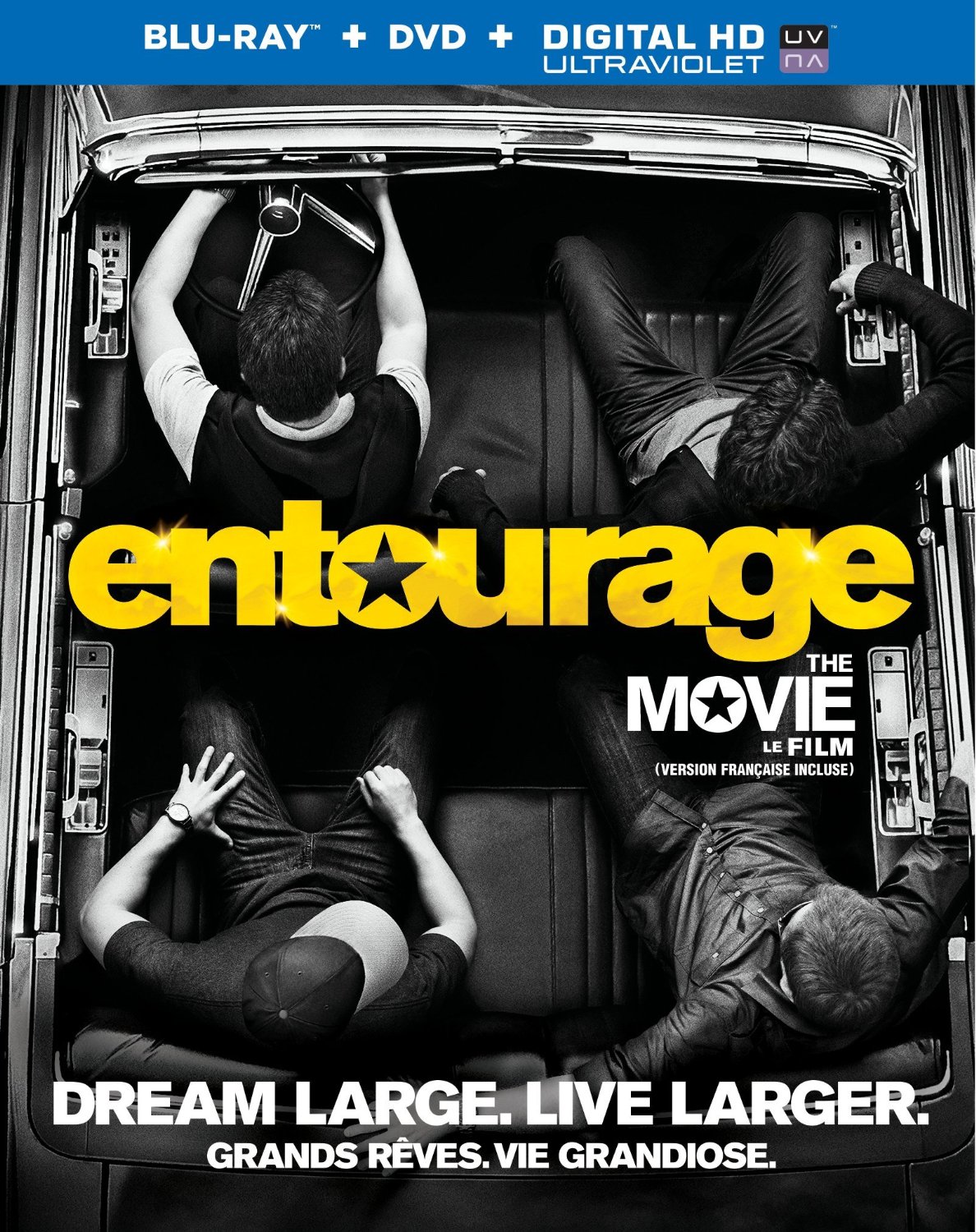 The boys are back in Entourage the Movie. Vinny Chase (Adrian Grenier) and his crew return in the long-awaited movie followup to the hit television show Entourage, which ended in 2011 after eight seasons.
When Vince Chase ends his marriage after just a few days, his best friends E (Kevin Connolly), Turtle (Jerry Ferrarra) and his older brother Drama (Kevin Dillon) show up off the coast of Ibiza to comfort their big time best friend. They get to his massive yacht to find a wild party with tons of gorgeous women fighting for Vince's attention.
While trying to console the surprisingly okay superstar, Vince announces he wants to make another movie. His former agent, Ari Gold (Jeremy Piven), is now the head of a studio and wants him to star in his first big film since he started running the studio. Vince calls Ari and they make a deal to have Vince not only star, but direct it as well.
Complications arise when the blockbuster movie, titled Hyde, goes way over budget. Ari is forced to meet with the financiers of the movie, Larsen McCredle (Billy Bob Thornton) and his son, Travis (Haley Joel Osment), to ask for more money.
Meanwhile, Turtle is getting ready to host a massive screening for the movie at his house with plenty of celebrities and athletes in attendance. Drama is especially excited as Vince gave him a role in it and he feels that for once, he is going to get noticed and take his place among the Hollywood elite. E on the other hand is dealing with the fact that his pregnant ex-wife wants nothing to do with him and is focusing on getting himself back out on the market with a little encouragement from his friends. Things get a little messy at the screening, which puts the movie, Drama's big break, Ari's reputation, and Vince's career in jeopardy.
Entourage is a hilarious ride that leaves you wanting more. Even if you've never seen the show you'll still enjoy the movie's many laughable moments and the onslaught of never-ending celebrity cameos. Entourage gives you a glimpse of what we perceive the Hollywood high-flying lifestyle to really be like.
Fans will enjoy the behind-the-scenes, although a bit over the top, look into the kind of legwork that goes on at the highest levels of production to get a film made. Conflicting visions, ideas and personnel decisions that can make or break a film. Entourage will have you laughing and interested the whole time.
Special features on the Blu-ray include:  The Gang – Still Rockin' It; Hollywood, Baby!; The Making of Hyde (the movie within the movie); Deleted Scenes; Gag Reel; Meet the Newest Member of Entourage; and Lucas Ellin is Jonah Gold.  ~ Greg Chisholm