Environmentalist Gwyneth Paltrow drives 10 seconds to restaurant
By Alexandra Heilbron on April 19, 2012 | 15 Comments
While other celebrities such as Orlando Bloom and his wife Miranda Kerr, Jane Fonda, 74, and Amy Smart walked from a party at Stella McCartney's Hollywood boutique to Madeo restaurant four doors away, Gwyneth Paltrow and her husband Chris Martin were driven — a trip that took 10 seconds. A source told the New York Post: "It's a short walk. Also at the dinner was Gwyneth [who has starred in green public-service announcements] with husband Chris Martin — except they left the party in a gas-guzzling Town Car, were chauffeured a few feet and got out at the restaurant that was pretty much next door to the party." When the Daily Mail online contacted Chris' representative Dave Holmes for an explanation, he barked: "Get a life." In the past, Gwyneth has actively supported the environmental group Act Green and the League of Conservation Voters – a non profit organization that strives to turn environmental values into U.S. national priorities, as well as the Environmental Media Association.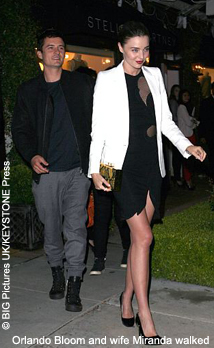 In a recent blog post on her "goop" website, Paltrow wrote: "Going green is no longer just the ideology of left-wing hippies. Nor is it a trend. We are living in exciting times. We are confronted with the challenge of sustaining our food, our water and our environment. We are changing things." Underneath the post is a link to buy the book "Worldchanging: A Users Guide for the 21st Century," with the description: "This book is the essential guide to creating sustainable solutions for today's problems. Their proactive suggestions inspire you to change your behavior and be more conscious of the choices you are making and their impact on the earth." [poll id="366″]
---
---
---
---
Similar Articles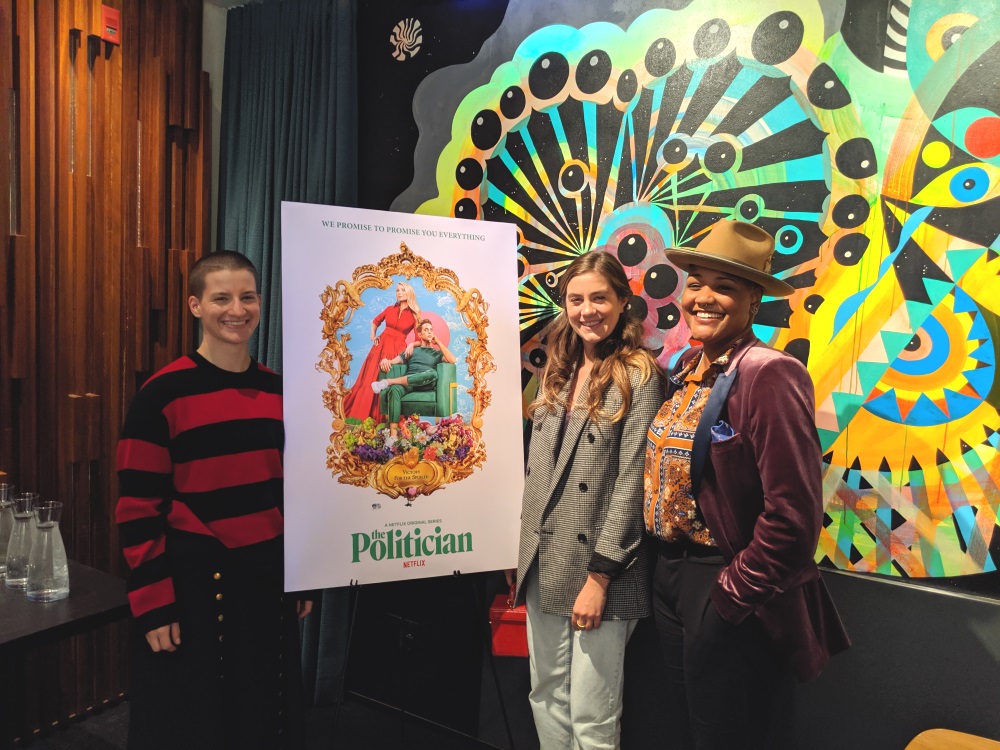 October 3, 2019 | Leave a Comment
We chatted with 3 stars of new Netflix show The Politician. Laura Dreyfuss, Theo Germaine, Rahne Jones talk about working with Ryan Murphy, their roles & more!
---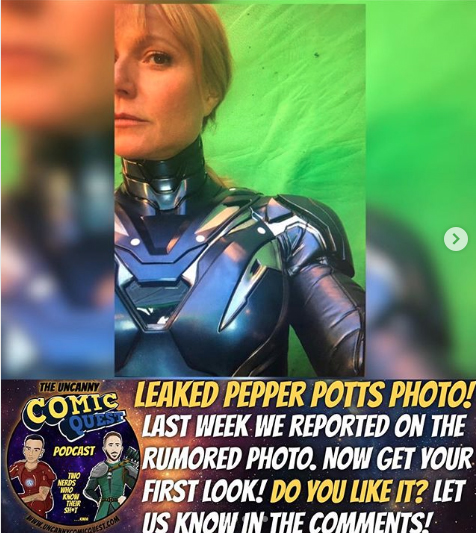 October 24, 2018 | 2 Comments
A recently leaked photo from the set of Avengers 4 appears to show Gwyneth Paltrow as Pepper Potts donning her own metallic version of the Iron Man suit.
---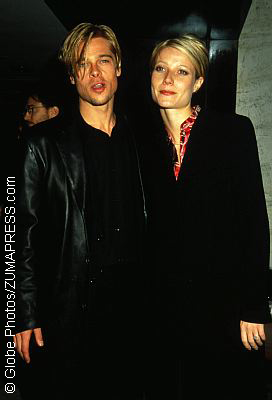 May 24, 2018 | 17 Comments
During a recent interview, Gwyneth Paltrow revealed that her then-boyfriend Brad Pitt threatened to kill producer Harvey Weinstein for sexually harassing her.
---