Eric Ladin discusses working on horror film Annabelle
By Marriska Fernandes on October 1, 2014 | Leave a Comment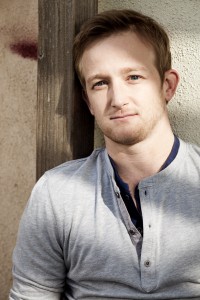 You may remember Eric Ladin from shows like Boardwalk Empire, The Killing and Mad Men. He'll next be seen as Detective Clarkin in the horror film Annabelle, a spinoff of The Conjuring. We had a chance to chat with Eric about the significance of his role in the film and about his upcoming film American Sniper, directed by Clint Eastwood. Eric also shared with us his craziest fan experience and how he always enjoys a trip to Canada! ~Marriska Fernandes

Tell us about your role in Annabelle.
I play Detective Clarkin, who enters this couple's house where the wife, played by Annabelle Wallis, thinks she has ghosts in her house. I don't think she has any clue that it's the doll, but I basically dismiss the murder next door as just as a coincidence. I think she comes to realize there's something more involved. I play a detective who helps push the story along.
How did you land this role?
I auditioned for it. I had a relationship with the casting director and they reached out and wanted to know if I was interested. I read the script and I knew about the previous film, how great it did and how well done it was and thought it would be really fun to be a part of it.
What was it like on set?
Really great. The crew was fantastic and John Leonetti, who directed the film, couldn't be a nicer guy. John was Director of Photography for The Conjuring and so this was his time to take over as director for Annabelle. His energy is so contagious, he's such a nice guy and he's always full of life. So for him it was really a neat passion project and so it kind of bled into everybody on the crew and the actors so it was really a great time. When you're shooting a movie that's as dark as this one, it's important to make sure we keep it light around the set.
Do you believe in the supernatural?
I do believe in aspects of the supernatural, yeah.
Have you experienced any supernatural events?
I have not, no. My wife has. She said she once stayed in a house that she was positive was haunted and that she saw some supernatural activity going on. I was not part of that and it's probably for the best.
Which of the roles you've played would you say has been your career highlight so far?
Oh god, that's so hard. So many of them for so many different reasons. I would say, to date, playing J. Edgar Hoover on Boardwalk Empire was something that sticks in my mind as probably one of the more challenging roles I've had. And so that was a highlight for me. My two seasons on The Killing was another highlight. It was such a great show and to be apart of it from the very beginning – it was really special. It was shot in Canada – we shot in Vancouver. It was wonderful. I fell in love with Vancouver.
What did you love most about Vancouver?
The people. I love the people, the people were so great and the city itself is so clean and I love the food, the seafood and everything. I had wished I was there in the summer and not the winter because, as you know, the winter is hard, but I took advantage of it and I spent a lot of time on the mountains and I went snowboarding and snowshoeing and that sort of thing, so it was a lot of fun.
That's so nice! Do you plan on coming back to Canada?
For sure, for sure! I mean, there's always so much stuff working up there, so I'm sure I'll be up there for work, but my wife and I have talked about taking our boys up to Vancouver one summer and spending time up there.
How different is it between shooting for a television show and shooting for a film?
It's extremely different because usually, nine times out of 10, unless you're working on something like Boardwalk Empire where they have the money and the luxury taking as much time as they want, in TV you're moving real fast. So with a film you typically have a lot more time to spend on the material, which means not only do you have more time to work, but the director has time to get more coverage and you can try things and usually experiment a little bit more, whereas with TV you're moving at such a fast pace that a lot of the time you don't have that luxury. And the other thing is that with TV you're in it for the whole, whereas a movie, typically if you're just coming in for a role that doesn't work everyday, you don't gain that family aspect that you do with a TV series after a season's work.
Do you enjoy one over the other?
They're very different. I do both and I enjoy both. You know, I think some roles are roles that I'm glad are in film because I can dive into them and then put them away and not have to go back there. Then there are some roles that I really love living in their shoes and would never want them to end and would do it forever. In those roles you hope that it's TV because those are roles that can typically last a lot longer.
Tell us about working on American Sniper with Clint Eastwood.
Well, I mean, Clint Eastwood was one of the ones at the top of my list. That's someone I had always wanted to work with, so when that opportunity presented itself I didn't hesitate. He's such an icon in our industry and so that opportunity was really great and it lived up to it and he's fantastic. And the opportunity to work with Bradley Cooper, who's at the top of his game right now and to work alongside of him and watched him work was really special, so that was fantastic.
Is there a TV or movie role you would love to have played?
Oh man, so many. I'll tell you that a television show that's on the air right now that I'm jealous of the role that she gets to play and that's a show called Orphan Black. It's a really cool show and Tatiana Maslany does such an amazing job, but it's kind of an actor's dream to get to play 10 or 11 roles! She does an amazing job and that would be something that would be a really fun challenge to try and take on.
Do you have any memorable fan experiences that you'd like to share?
You know, when The Killing finished up in season two, when it was revealed how Rosie Larson was killed, I always found it humorous when I'd be walking down the street in New York and people would yell at me when it was revealed [spoiler alert!] that I was the killer. People would be yelling at me from across the street, "How could you?" or "I can't believe you did that!" They'd stop me on the plane and want to know why. It's always funny to me that people sometimes have difficulty separating television and real life.
That's hilarious! You have played such interesting roles from Boardwalk Empire to The Killing to Mad Men, so what's next for you?
Well, I'm in the middle of production for a show that I'm really, really excited for called The Brink and that is going to be a new half hour comedy on HBO and it's going to start next year. For me it was so important to kind of step out and do something different, and so when this opportunity came [to do comedy] I was so excited and I've been having a blast. It's honestly been one of the most fun jobs I've ever had, I laugh every day, all day, the cast is amazing and obviously working for HBO, which I've done before, is the best. So I'm having a great time on that one.
This is the first time you'll be tackling that genre, right?
Well, I've done comedy pilots but they have never really seen the light of day, so this will be the first one that I've gotten to do that people will see. Hopefully, people will enjoy it, they'll laugh and see that I'm not only able to do drama but also comedy as well.
Wishing you all the best with that and I'm sure it's going to do great.
Thank you so much, I appreciate that.
You can follow Eric Ladin on Twitter: @EricLadin
Annabelle opens wide in theaters this Friday.
---
---
---
Similar Articles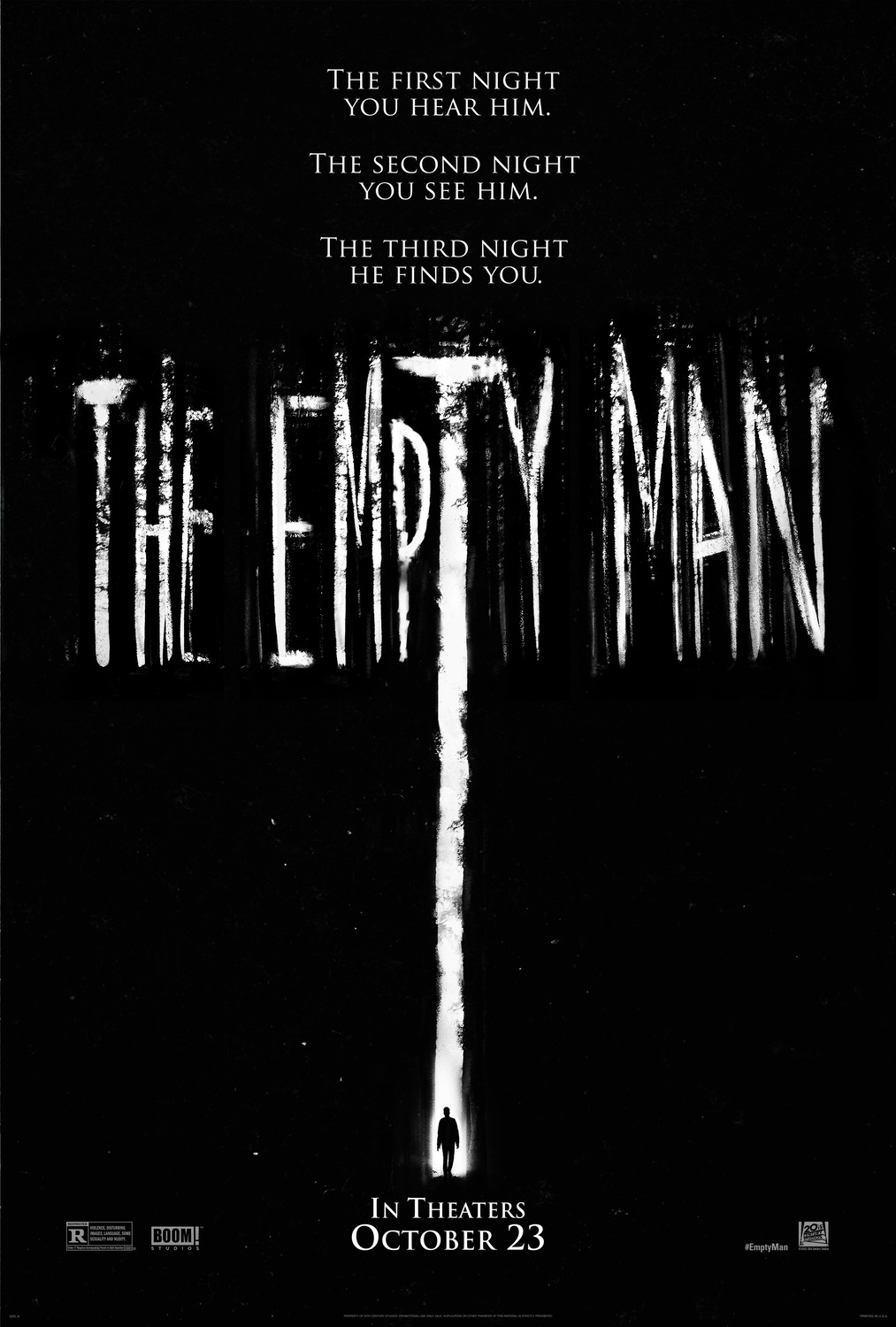 October 23, 2020 | Leave a Comment
Check out which new movies are coming to theaters, as well as some fun Halloween-themed re-releases just in time to get you in the mood for the spooky night!
---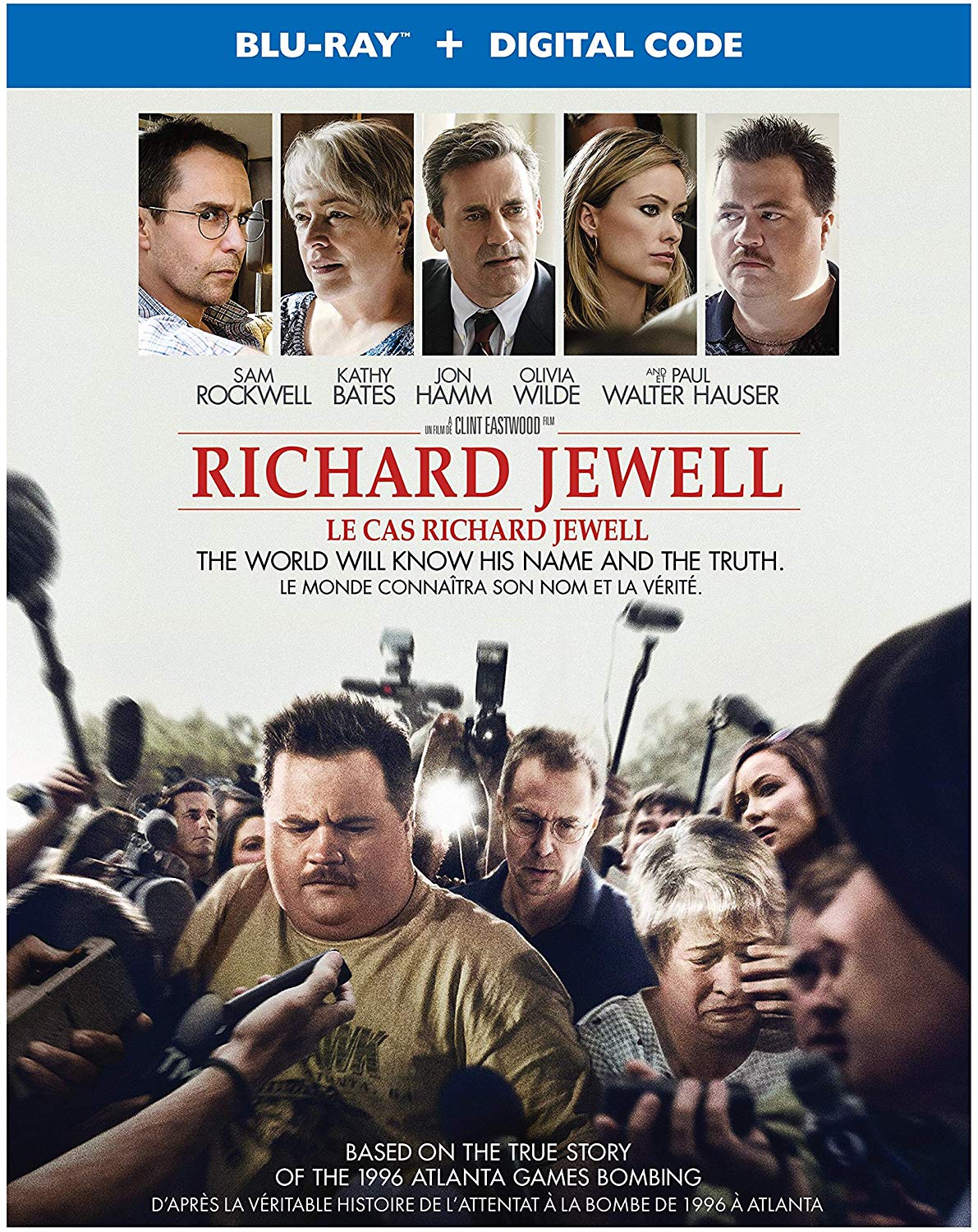 March 18, 2020 | Leave a Comment
Clint Eastwood's Richard Jewell is a biopic that's just as compelling as its lead character. The movie drives home a compelling story about injustice.
---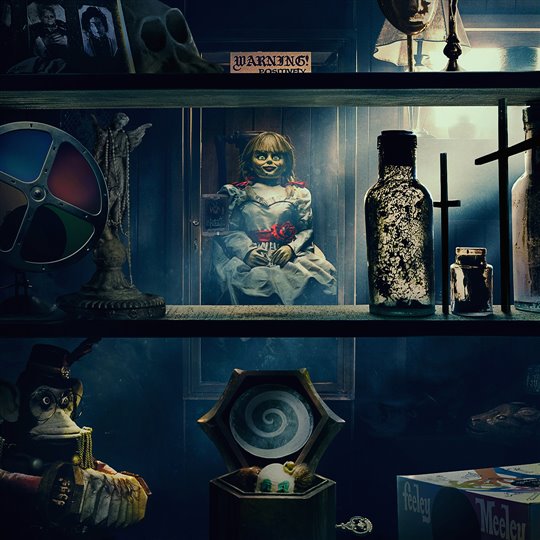 June 26, 2019 | 2 Comments
Horror film Annabelle Comes Home, the third Annabelle movie in the franchise, takes you for a chilling ride. Click here to read our spoiler-free review.
---