Ethan Hawke stars in Good Kill – Blu-ray review
By Alexandra Heilbron on August 25, 2015 | 1 Comment
Ethan Hawke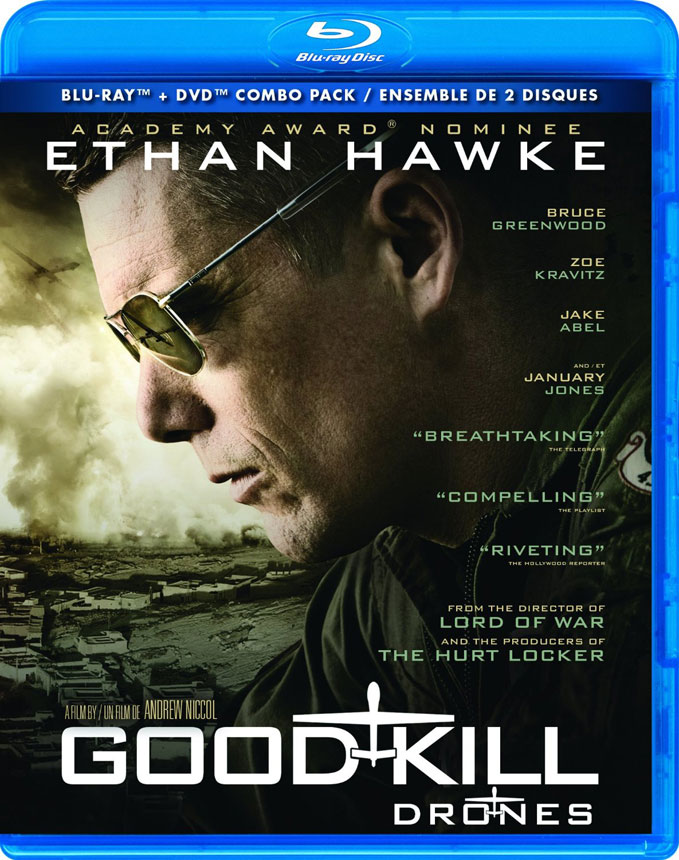 stars as Major Thomas Egan in Good Kill, about an Air Force pilot who is unhappy with his job. You see, he's done tours of Afghanistan in the air as a pilot, but that was dangerous and not as effective as sending drones out to drop bombs on terrorists.
So, from his post in Las Vegas, he enters a small, dark room, and when the order is given, he drops a bomb via remote control on a target in Afghanistan where terrorists are believed to be hiding.
On the video screen, he also witnesses a woman in a black burqa who, while working outside, is almost daily beaten and raped by a man who comes on foot into her yard. The man doesn't seem to be a member of the Taliban, so there's never an order to kill him. Egan and his team cringe when she's brutally sexually assaulted over and over. Egan hates his job and wants to return to flying, but the army refuses to give him the opportunity.
Egan is married to Molly (January Jones), who can't understand why her husband is unhappy. However, the first time we see him return home, the house is a mess and the kids are unruly. Molly doesn't seem to care that her husband has an extremely difficult, emotionally draining job.
She urges him to talk about his job, but he can't. He doesn't want her to know the brutality he has to witness and how little control he has over killing people – not just Taliban, but anyone who happens to be within distance when the bomb drops. It's a difficult thing to know you're killing innocent civilians who are considered "collateral damage."
Ethan Hawke plays Egan as a lifeless, morose creature who rarely speaks. He mopes around no matter where he is and is almost a non-entity in his circle of co-workers, family and friends (although, he doesn't seem to have any friends – his wife does, but he's not happy about that, either). He's the protagonist of the film, but it's very difficult to feel anything for him.
The same goes for January Jones as Molly. A stay-at-home mother and wife, she rarely shows Thomas any sympathy and certainly doesn't bother to make sure he has some peace when he arrives home. Although his wife should be his biggest supporter and a shoulder to lean on, instead she comes across as a woman who couldn't give a damn about her husband.
The usually fantastic Bruce Greenwood is given a role as Egan's superior, but his inability to utter a sentence without the F-word is jarring and gives the impression that he's trying to be cool for the younger people he's in charge of – a less than desirable personality trait in a leader.
I recently saw a much better movie about this topic – dropping drones on terrorists before they can commit more atrocities – that had me on the edge of my seat the entire time, so I know this could have been an interesting movie if it had been better cast and with a more exciting script.
The Blu-ray doesn't come with special features, so there's nothing to show what it was like filming the movie – were there bloopers? Light-hearted moments on set? We'll never know. Click here to watch the trailer.
Other movies releasing on DVD this week include: Aloha, Big Game, Boychoir and Lila and Eve. Click here for a full list of new home releases.
---
---
---
---
Similar Articles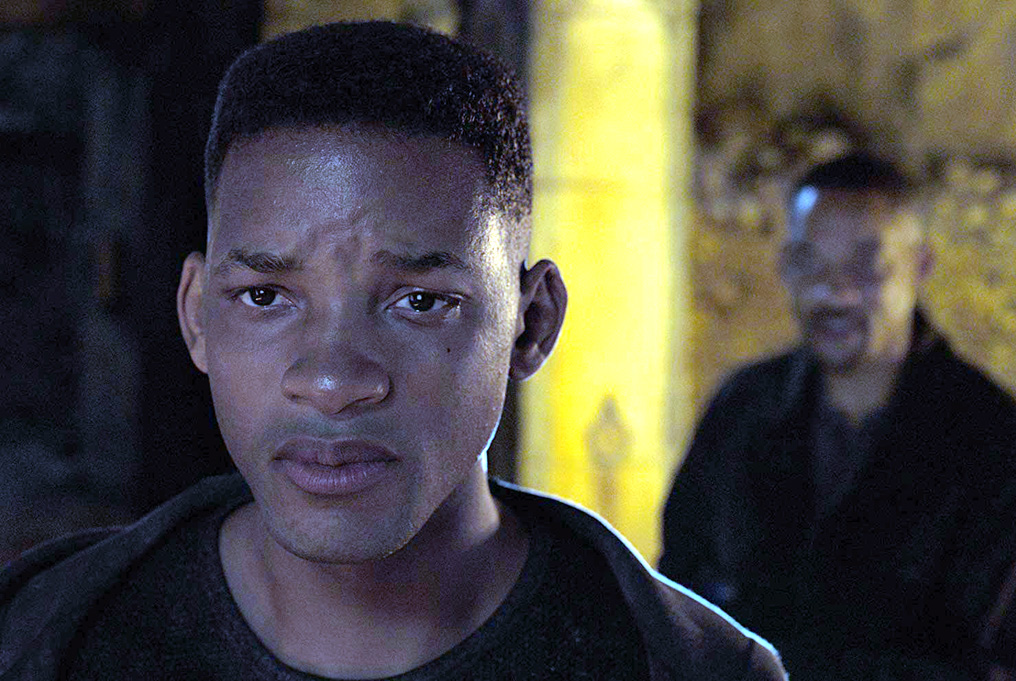 January 17, 2020 | Leave a Comment
Technical supervisor Ben Gervais talks about the technology in Gemini Man, working with Ang Lee and the future of filmmaking. Read the interview here.
---
January 14, 2020 | 1 Comment
Gemini Man is visionary director Ang Lee's latest film. It's a beautiful showcase of technological achievements made in visual effects and visual fidelity.
---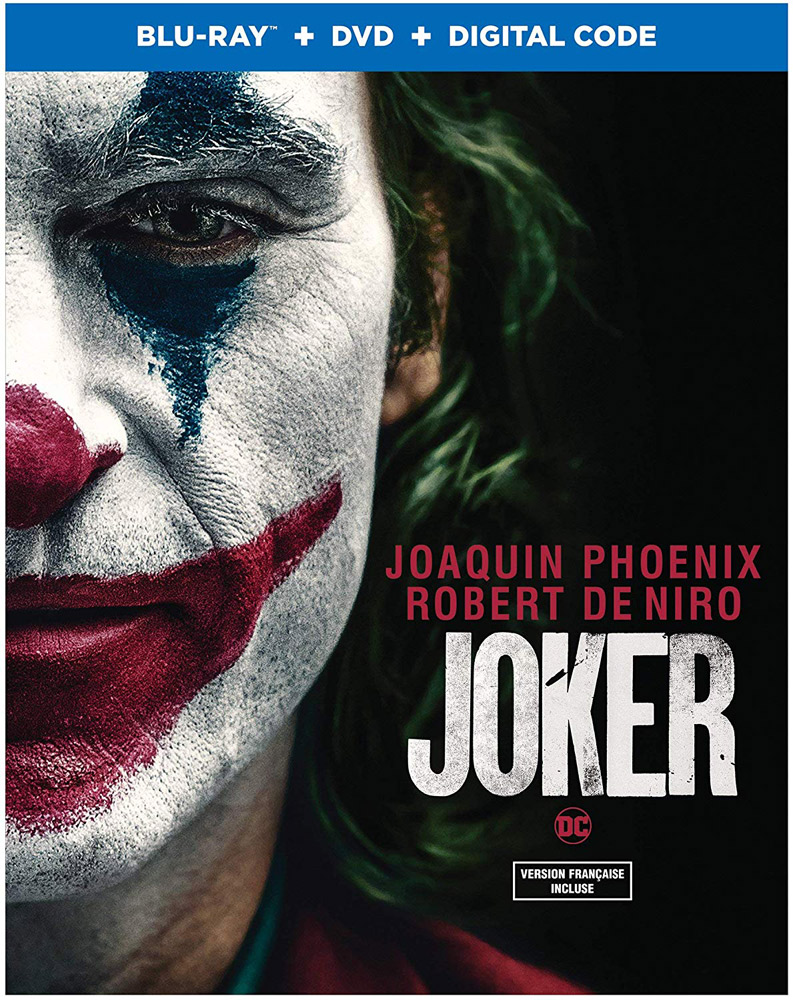 January 7, 2020 | Leave a Comment
There are two different personalities coming to DVD today – Joker, based on the DC character and Judy – based on legendary but tragic performer Judy Garland.
---