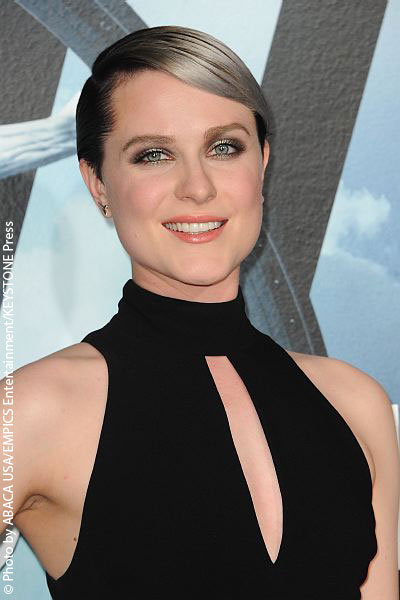 Evan Rachel Wood is disclosing her experience with rape.
The 29-year-old Westworld actress posted a letter to Twitter detailing two instances in which she was raped. One occurrence was at the hands of a former partner.
She writes, "Yes. I have been raped. By a significant other while we were together. And on a separate occasion, by the owner of a bar."
Evan goes on to reveal why she was reluctant to share her story. She writes, "I think, like a lot of women, I had the urge to not make it a sob story, to not make it about me. I think deep down I also didn't want to be accused of doing it for attention, or told that it wasn't a big deal, or, 'That's not really rape.'"
She also opens up about why she feels compelled to tell her truth now, writing, "I don't believe we live in a time where people can stay silent any longer. I certainly can't. Not given the state our world is in with its blatant bigotry and sexism. It should be talked about because it's swept under the rug as nothing and I will not accept this as 'normal.' It's a serious problem."
Although the True Blood star assures readers that she is "happy" and "strong," she admit that she's "still not OK."
In the letter, she adds that the rapes occurred "many years ago."
She also writes, "I of course know now neither one was my fault and neither one was OK. This was all before I tried to commit suicide and I am sure was one of the many factors."
The Golden Globe and Emmy nominee was 22 when she attempted suicide.
Evan's letter was originally sent to Rolling Stone magazine one day after Donald Trump won the presidential election. The publication was preparing a story about her, which was eventually published on Nov. 17.
The Thirteen actress, who came out as bisexual in 2011, was romantically linked to Marilyn Manson for years. She has also been involved with Jamie Bell, with whom she has a son.
Below, check out the full letter about her sexual assault experiences via Twitter. ~Matthew Pariselli
Well, since everything is out in the open now, figured I would share the confession letter I wrote to @RollingStone in its entirety. #NotOk pic.twitter.com/0FSP1gsE36

— #EvanRachelWould (@evanrachelwood) 28 November 2016