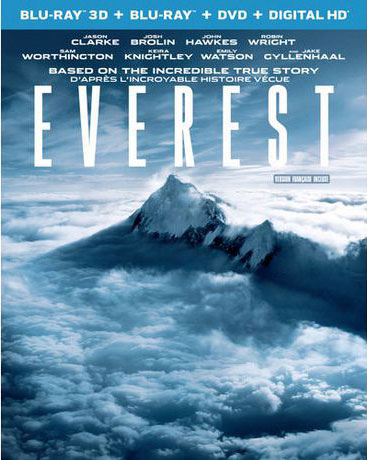 Most people think the first man to conquer Mount Everest was Sir Edmund Hillary of New Zealand on May 29, 1953, with his Sherpa sidekick, Nepalese mountaineer Tenzing Norgay.
However, those in the know hold steadfast that British climber George Mallory, on his third attempt to scale the worlds' tallest mountain, was really the first. There is debate to this day on who actually can make that claim.
The problem is that Mallory and his climbing partner Andrew Irvine died trying. Their bodies were found in 1999, 75 years after their fateful climb. In the professional mountain world (and believe me, there is one), climbers continue to wonder, knowing they might never have the definitive answer.
This is not what I wonder about. I just wonder why people climb mountains at all. I know what can happen at high altitudes. And none of it is very good, but we will get into that later.
Most people about to see Everest know the basic premise: numerous people were attempting to climb the mountain in the spring of 1996 when disaster struck.
Everest has a short climbing season. There is a window of less than two weeks in May (and again in September). From base camp, everyone was acclimatizing to their surroundings by hiking and making short climbs, while watching the weather carefully, waiting for the perfect day. With few choice days and only one route, everyone set out on May 10, 1996 in hopes of conquering the 29,029 foot beast. The crowds were of great concern to the experienced leaders of the two expeditions featured in Everest. They knew this alone spelled disaster.
The fixed ropes (to provide safety for the climbers) were not in place as promised and because there was such a large contingent of people, this made for dangerous conditions. Climbers were stuck on Everest at the Hillary Step, the most technically challenging part of the mountain, an hour or so below the summit, while the fixed ropes were set. Simply put, they were standing around and freezing. This delayed everyone and that was both a serious and frustrating problem.
Then there was the turn around time of 2:00 p.m. In other words, if you hadn't reached the summit by 2:00 p.m., you would be sent back down to base camp. It would be too late to reach the top and make it back down safely before dark. The bottleneck at the Hillary Step was wreaking havoc with the time allotted for making it to the top. A bad situation, but when your clients have paid tens of thousands of dollars to reach the top, it is difficult to ask them to quit.
Everest is based on two pieces of literature that were written about that ill-fated day. When you see "based on a true story," you know you are in for a gripping narrative.
You'll enjoy the ensemble cast, featuring Josh Brolin, Sam Worthington, Keira Knightley, Emily Watson, Robin Wright, Jake Gyllenhaal and Jason Clarke. Watching Everest is like being right there on the mountain, suffering along with them and for their loved ones at home waiting for news, good or bad. It looks so cold, you can almost feel it.
Although the film played in 3D on the big screen, you don't miss out on anything watching the DVD. The colors in Everest are so vibrant, from Katmandu and Namche Bazaar to the base camp tents, bright prayer flags swaying in the wind and of course the colors of the mountains themselves – the real stars. Shot on location in Nepal and England, the film was also shot in Italy where the mountains there stood in very well for the Himalayas.
The avalanches are tremendous and very real. The vistas are magnificent, even on the small screen, and everything has the look and feel of authenticity.
In one of the bonus features, the actors reveal that their director, Baltasar Kormákur, actually had them on mountains to almost 16,000 feet so that what you see is not acting, but real mountain climbing, real suffering, real altitude sickness.
It's a good look at the hardships of mountain climbing and really makes you wonder why anyone knowingly chooses to suffer. Man was not meant to reach "the death zone," because at 20,000 feet and higher, your cells begin to die (and so do you). Frostbite is almost a given, but the snow and ice reflect the heat of the sun as well, and sunburn and snow blindness are also possibilities.
Most serious is high-altitude pulmonary edema and cerebral edema, when the body reacts to the extreme conditions by creating pressure and excess fluid — in the lungs or brain. You become confused and delirious and with that delirium can come risky or erratic behavior. So you are exhausted. Freezing. In severe pain. I ask: are we having fun yet?
Everest was well done and given the subject matter, dealt with delicately and tastefully. Although some people assume it's based on Jon Krakauer's bestseller Into Thin Air, it's actually based on Left for Dead: My Journey Home From Everest by Beck Weathers, also a member of the Adventure Consultants Expedition like Krakauer, and an article by Peter Wilkinson named The Death Zone.
If you pay close attention to the credits you will see a shout out to our own Canada Goose in the "With Special Thanks To" area of credits. Nice.
Bonus features include: Race to the Summit: The Making of Everest, Aspiring to Authenticity: The Real Story, and Feature Commentary with Director Baltasar Kormakur. ~Sharon Salsberg