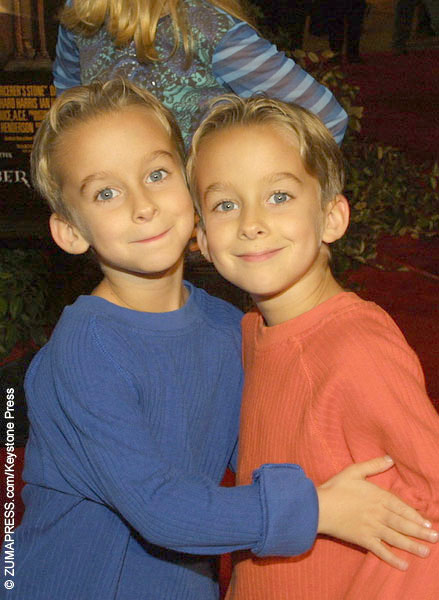 Sawyer Sweeten, 19, who played Geoffrey Barone alongside his twin brother, Sullivan Sweeten, on the hit sitcom Everybody Loves Raymond, has died of what is believed to be a self-inflicted gunshot in Brownwood, Texas.
A source close to the situation told Radar Online, which broke the news: "Sawyer was visiting family in Texas. He went on the front porch and killed himself with a gunshot to his head."
Sawyer and Sullivan made their TV debut when they were 16 months old on the show, which ran from 1996 to 2005 on CBS. His twin brother Sullivan, and their older sister, Madylin Sweeten, played his siblings. Ray Romano and Patricia Heaton, the stars of the series, played their parents. Patricia responded to the tragic news on Twitter (see below).
Sawyer and Sullivan also made appearances on the Disney series Even Stevens and the drama show Frank McKlusky, C.I., before apparently retiring at the age of 10 in 2005 when Everybody Loves Raymond came to an end. Madylin, however, continued to act steadily through the years and most recently appeared in the indie films Spare Change and Sam and Me, both 2015 releases.
The family has released a statement, which was published by The Hollywood Reporter yesterday afternoon, which read: "This morning a terrible family tragedy has occurred. We are devastated to report that our beloved brother, son, and friend, Sawyer Sweeten, took his own life. He was weeks away from his 20th birthday. At this sensitive time, our family requests privacy and we beg of you to reach out to the ones you love." ~Alexandra Heilbron