Evil Dead director Fede Alvarez interview
By Tribute on March 28, 2013 | 1 Comment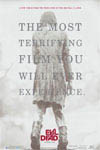 A few weeks ago, Fede Alvarez' remake of Evil Dead premiered at SXSW in Austin, Texas to an ecstatic crowd. The original film was directed by Sam Raimi, who not only handed over the reins to Alvarez, but is one of the supervising producers on this new version. The story centers around five friends who go to a remote cabin in the woods and stumble upon a demonic evil that begins possessing them one by one, which causes horrific scenes of gore and mutilation. Jane Levy (Suburgatory) stars as Mia, who has gone to the cabin to detox with the help of her two friends, her estranged brother and his new girlfriend.
Tribute spoke with Fede (pictured below) by phone from Los Angeles about hooking up with Sam Raimi and getting his blessing to make this blood-soaked, bone-chilling thriller!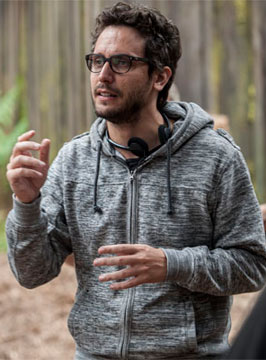 You really put your actors through hell in this movie! How did you convince them (especially lead Jane Levy) to take on their roles knowing what they were going to have to endure.
I tell you they were all troopers going into this movie. Not only was there a lot of blood and  physical exhaustion from the intensity of the script but we also shot everything at night. They were all up for  the challenge and they were ready to do anything I asked of them.  They knew that it was going to be a tough shoot and we warned them as much as we could when things were going to get really rough.
Sam Raimi and the original Evil Dead actor Bruce Campbell are producers on the film. How involved were they?
Bruce Campbell sat with me throughout the entire casting process, so as an actor he knew what was going to be required of the actors we hired for the film.  He was literally scaring them at the casting process by telling them what they were about to face during the shoot. He explained how painful it was going to be and how much blood was going to be dumped on them. I look back at that process now and even then I didn't know what he was talking about. I didn't even think it was going to be that brutal but  as soon as we started shooting I realized that these movies are so hard.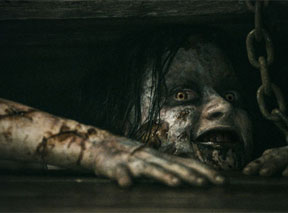 How did you get Sam Raimi's blessing to make the film?  
The idea to actually make the film came from Sam.  He always wanted to have an updated version of the film. I made a short film back in  2009 in Uruguay called Panic Attack that got a lot of hits on YouTube and became an overnight sensation. It was an alien invasion movie that cost me $300 and it got me a lot of attention from Hollywood. So I came out to Los Angeles literally five days after I uploaded the film and met a lot of people. I was a big Sam Raimi fan growing up so when I met him it was a dream come true. We connected immediately and we did a long feature that was inspired by my short film and he asked me if I'd be interested in making Evil Dead. It was an offer I could not refuse!
So how much input did he have?
I knew his movies so well and I certainly knew the original Evil Dead almost by heart so when I asked him what he wanted to do with this new film all he said was, "No you tell me what YOU want to do, you are the director." So he let me write the script and do pretty much what I wanted with this movie. So really, what I pitched to him back then is pretty much what you see in the movie today. I wanted to keep the feel of the original, but it was important to change up the characters and make it relevant for a modern audience. He wanted this to be an author film, not a studio driven movie but more of an independent film made by someone who is a fan and had a passion for the material. Although it has a wide release by a big studio it was made entirely like an independent film. The finished product is basically my director's cut, which in Hollywood is pretty unheard of.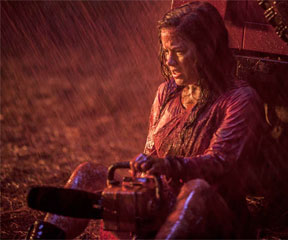 Was there anything from the original film you felt obligated or just wanted to put in your movie?
Definitely the house, the five friends and the Book of Dead. Those are the quintessential Evil Dead elements. Plus the chainsaw and the girl in the trap door and the car, those are just elements, but conceptually the idea of the demons and the girl torturing men. That was crucial in the original film and I felt it had to be present in this one.
What on earth could have been left out for you to put on a Blu-ray/DVD?
There are more scenes, but scenes that I decided to cut out because I wanted to tell a sharper story and let's face it, scripts always have some fat that need to be trimmed. I'm sure one day an extended cut could be released but don't worry, there is plenty of stuff and added features that we can use for the Blu-ray release. There are some gorier scenes in the vault.
Seriously? How much gorier could it be? It's pretty out there!
(laughs) Okay, I agree it's pretty gory, but trust me there are a few things I could have added.
What scares you and what kind of movies scared you growing up?
What scares me is everything you see in this movie (laughs). As a writer, when you're going to write a scary film and every time you are facing a new scene, you write your deepest fears. I'm not going to write about something that I think may scare people but doesn't scare me, that would be stupid. So having made this film, it's hard to get scared when I watch it, but I can tell you that I was really scared when I wrote it. I had a few sleepless nights!! Films that influenced me or ones that really scared me growing up was definitely the original Evil Dead. I rented it when I was 12 and I was really terrified. Actually, the tagline on the poster of my Evil Dead is the quote from the video store guy who I rented the film from. I'll never forget it, he said, "You want a scary film?  This is going to be the most terrifying experience you'll ever have!" He was right, it was traumatizing and there were images in the original, to this day I can't get out of my head. Another film that scared me when I was younger was The Exorcist and I pay homage to that one in my film.
I did see some tributes to The Exorcist in the movie. Mia's look when she was possessed reminded me of Linda Blair's exorcist makeup.
Yes, Jane Levy is young, she is only 22, but she has these huge eyes so it made her look even younger. So I agree, I didn't want to copy it of course, but there is a definite resemblance. The Exorcist was a great inspiration for the film because I think it is the ultimate possession movie.
So is it true you're already thinking about a sequel?
Yes, of course we have to see how this movie does, but we are already talking about making another one. Right now I am just attached as a writer and will eventually see if I will come on as a director, but I am really excited to see where the story can go from here. There are endless possibilities. The exciting part is that it is going to be a completely brand new Evil Dead without anything from any of the old movies and a completely new story.
Lastly, I have to ask. How many gallons of blood were used in the making of this movie?
(laughs) Trust me, a lot!!! For the final scene alone when Mia is completely covered in blood and it is actually raining blood, I had a truck set up in the back filled with 50 thousand gallons of blood material. We ended up using the whole truck and  I even had to get it refilled because we needed more. In the movie you are seeing a limited amount, but when we were shooting, we were using even more. I can't tell exactly how much was used for the entire movie but you can be sure it was an endless supply. ~Bonnie Laufer Krebs
---
---
---
---
Similar Articles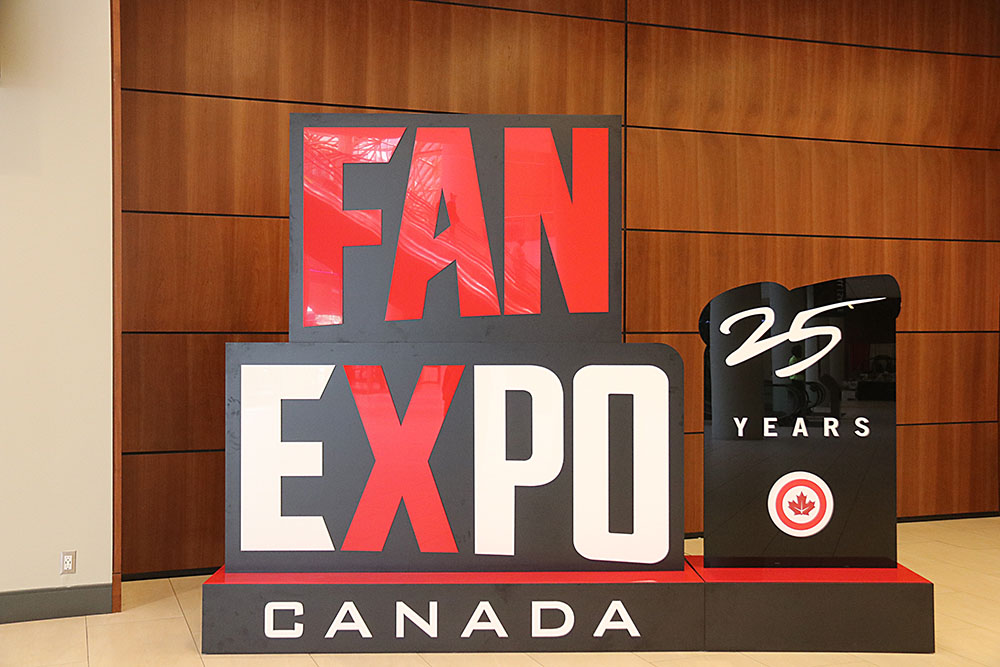 August 22, 2019 | 1 Comment
Fan Expo Canada in Toronto began today for the 25th iteration this year. The four-day event is the largest Comics, Sci-Fi, Horror, Anime, and Gaming event in Canada.
---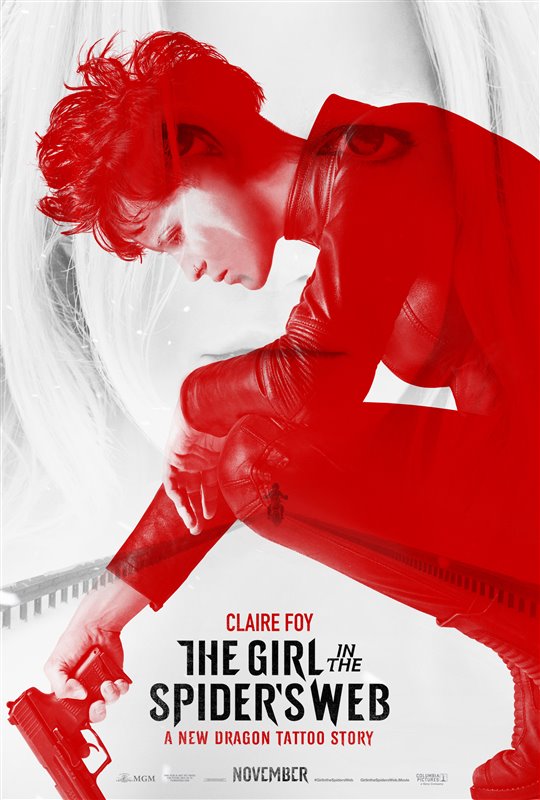 November 8, 2018 | Leave a Comment
The Girl in the Spider's Web is a sequel to David Fincher's The Girl with the Dragon Tattoo and is based on the 2015 novel of the same name. Check out our review!
---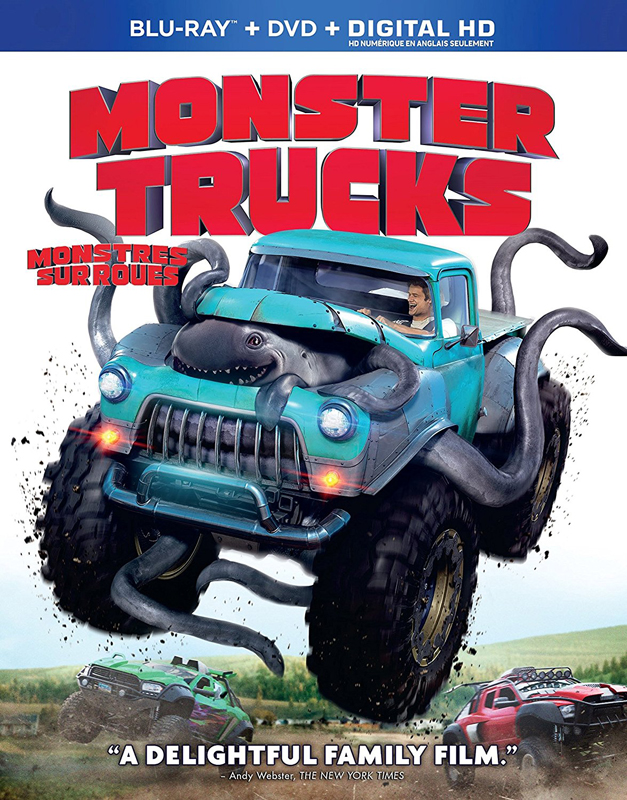 April 11, 2017 | Leave a Comment
Monster Trucks is now available on DVD and Blu-ray. It's an exciting adventure with enough stunts and heartwarming scenes to keep the entire family entertained.
---