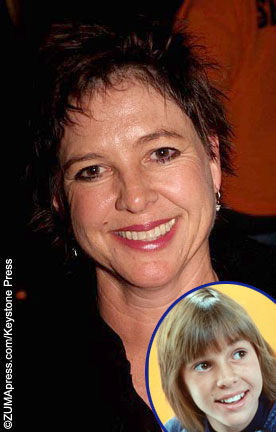 Kristy McNichol, best known for her Emmy award-winning portrayal of tomboy Buddy Lawrence in the 1970s show Family alongside Meredith Baxter (who ironically came out in 2009), has officially come out of the closet.
Now approaching 50, she told People magazine that she wanted to "be open about who I am" in an effort to help bullied children. She "is very sad about kids being bullied," her publicist Jeff Ballard told People. "She hopes that coming out can help kids who need support.
She would like to help others who feel different." Shortly after starring in the sitcom Empty Nest from 1988 to 1995, she retired from acting. She explained in 1989 what led to her retirement — while she was a teen and working on location on a movie, a director summoned her to his trailer and made sexual advances on her. The incident left her badly shaken and eventually led to a nervous breakdown.
Kristy has lived with her partner Martie Allen for the past two decades and though for years there had been rumors that she was a lesbian, it was never previously confirmed.
Still retired from acting, Kristy, who has worked as a hairdresser and realtor, is enjoying "a very private life," according to her publicist, who adds, "She is very happy and healthy."