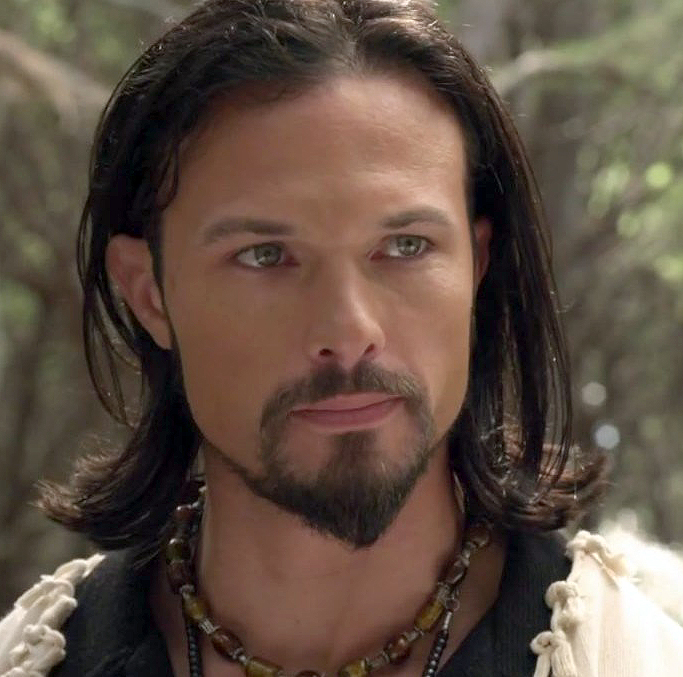 A former Power Rangers actor has pleaded guilty to a felony count of voluntary murder in the stabbing of his roommate.
TheWrap reports that Ricardo Medina Jr., 38, who's best known as Deker in the series Power Rangers Samurai, admitted to killing Josh Sutter, 36, with a sword on January 31, 2015. Roommates at the time, the men were in an argument over Ricardo's girlfriend before the situation escalated and became violent.
Additionally, TheWrap's story on the incident states that it "took place around 3:45 p.m. at a residence in the 38000 block of San Francisquito Canyon Road, an isolated section of the Los Angeles-area mountains, about 45 miles north of the Civic Center."
E! Online published a story on the development as well, stating that the confrontation between the men became physical after Ricardo and his girlfriend withdrew to Ricardo's bedroom. Apparently Josh pursued them and "forced the door open," at which point Ricardo stabbed him in the abdomen. Ricardo then called police and Josh was taken to a hospital where he was pronounced dead.
News of Ricardo's admission came on Thursday (March 16) via The Los Angeles Country District Attorney's Office.
He faces six years in state prison with his sentencing set for March 30.
Power Rangers Samurai was on air between 2011 and 2012. It featured Japanese cartoon-like action and was criticized in the U.S. for excessive violence.
Ricardo's other credits include 40 episodes of the series Power Rangers Wild Force in 2002, in which he played the Red Lion Wild Force Ranger, a 2003 episode of ER, a 2004 episode of CSI: Miami and the 2012 horror film Bad Blood with Piper Laurie.
The upcoming Power Rangers film, with which Ricardo is in no way associated, releases March 24, 2017. ~Matthew Pariselli