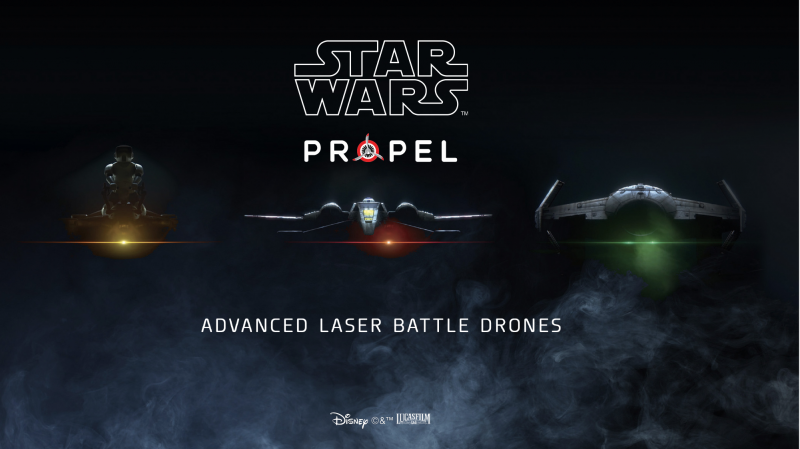 Ladies and gentlemen, start your holiday lists!
Have you or a loved one always wanted to be a Star Wars pilot? Thanks to an exciting new partnership between Propel and Disney, anybody can pilot an X-wing, TIE Fighter or Speeder.
Propel has long been a leader in the drone industry. They pride themselves on manufacturing drones that are accessible to the public, both financially and operationally.
So confident were they in their drones' accessibility, that they flew yours truly to New York City to try out the new line of drones.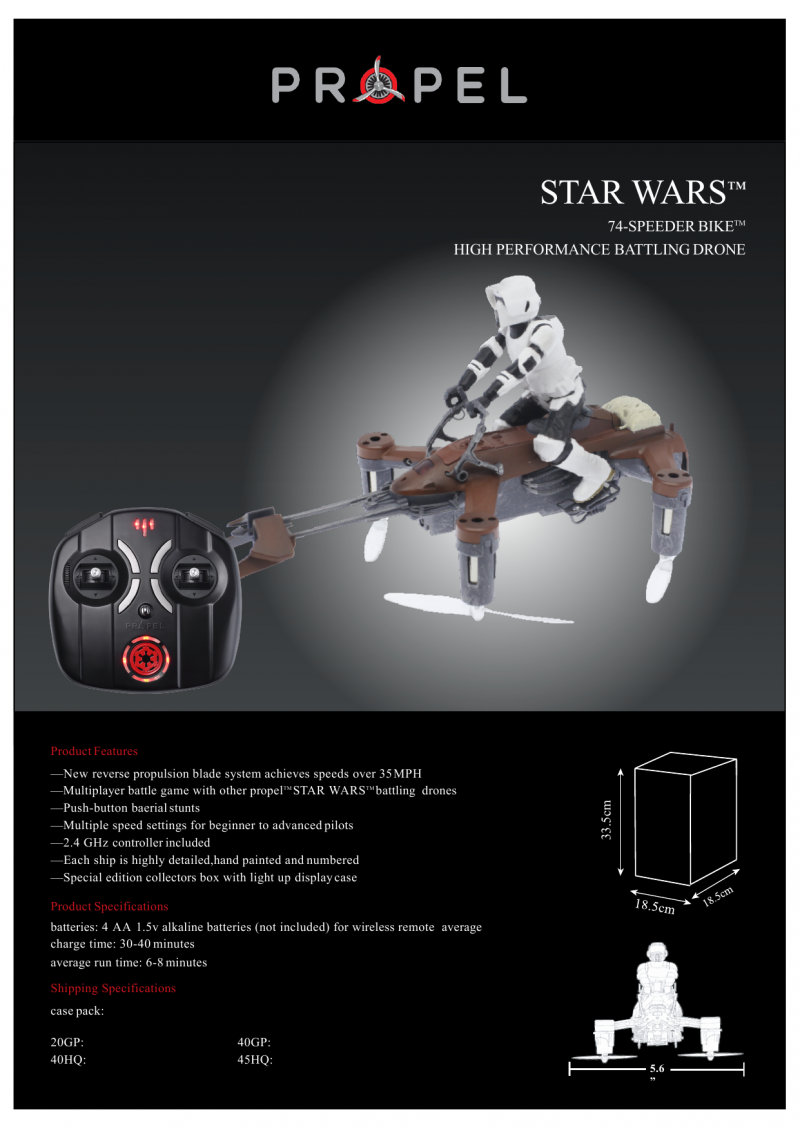 "For almost 40 years now, countless Star Wars fans of all ages have been dreaming about piloting their very own Starfighter and battling against the enemy. Now it is finally possible! We have developed and incorporated over 5 new patent-pending technologies into these drones to guarantee a truly immersive user experience for the fans," said Darren Matloff, CEO of Propel. "For the first time ever you can battle against others, with a system that records, combines and compares your performance against everyone in the world."
After the short presentation by Matloff, it was time to get started. Having always fantasized about being a squad leader in the Battle of Yavin in Episode IV, it wasn't hard to select the T-65 X-wing Starfighter.
I had never flown a drone before, and so I was more nervous than Han Solo (Harrison Ford) was when flying into Cloud City. Thank heavens for Training Mode! Training Mode limited the height of my drone, which meant other journalists were safe from my "attack run."
My favorite feature was the "corkscrew" style barrel roll, which could easily be activated at the push of a button. Matloff explained that most drones perform flips in a forward motion, which meant developing the corkscrew spin took months of development.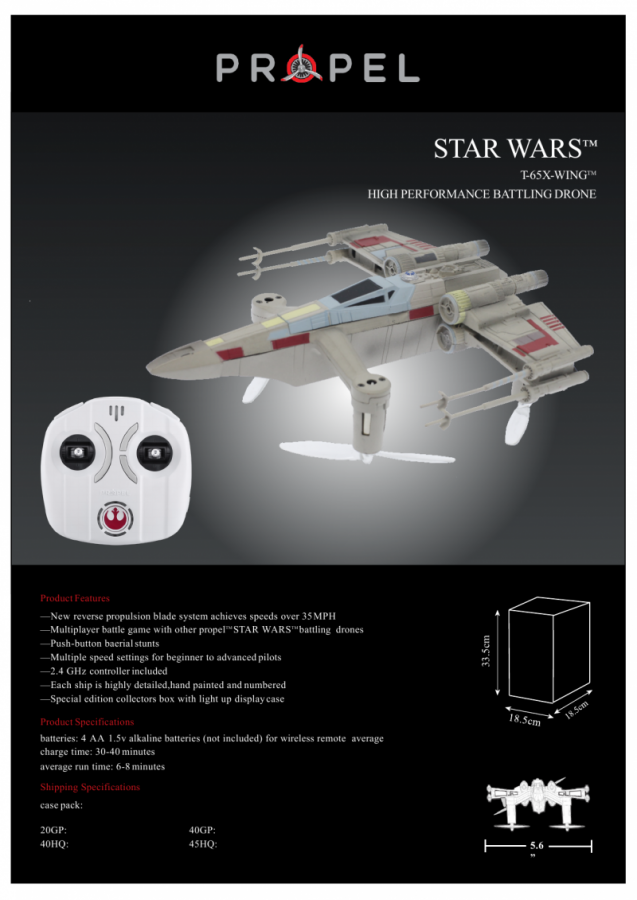 When members of the press were asked to enter a drone dogfight, I couldn't resist. I was more Porkins than Luke (Mark Hamill), but it was still a dream come true. The Star Wars soundtrack played as I dodged other X-wings, Darth Vader's TIE Advanced x1 and 74-Z speeder bikes. All three of these incredible quadrocopter drones made me feel better than C3PO (Anthony Daniels) in an oil bath.
Anita York is Head of Canada Sales for Propel. She told me "one of the most exciting features of our drones is the technology, including Intelligence Awareness Technology." She explains IAT allows 12 players to battle simultaneously!
Every Star Wars fan young and old will love these drones. And heck, who says you even need to be a Star Wars fan? You could simply have an interest in drones, video games and aviation and still get a kick out of these drones.
Star Wars collectors and their loved ones better listen up! The first edition drones come in a presentation box with a wax seal and a three-dimensional scale model of the craft on the front. When the top of the box is opened, the box lights up and various soundbites and the Star Wars theme tune is played through loudspeakers which are integrated in the box.
MSRP for the Collector's Edition Drone is $249 CAD and will be available at Best Buy, Walmart, Indigo, Staples, The Bay, London Drugs as of Sept. 1, 2017, a.k.a. Force Friday.
Also available on Force Friday is the new Star Wars Battle Drones app which allows for flight training and mission-based learning within the Star Wars universe.
For more information, visit www.propelsw.com
Check out our gallery below, and for all the Star Wars updates you could ever want, be sure to bookmark our website and check back frequently.
May the Force be with you! ~Yanis Khamsi