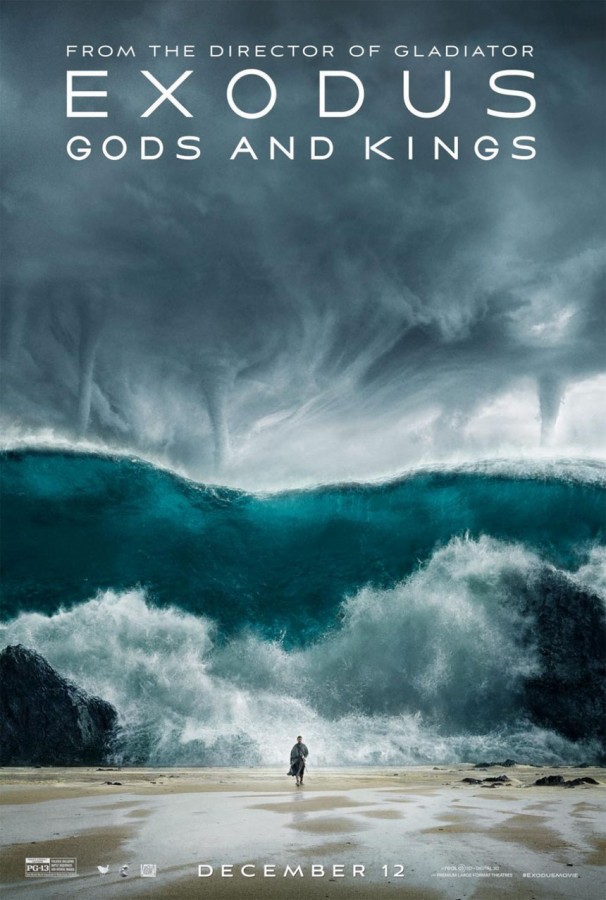 The Hunger Games: Mockingjay – Part 1 is still dominating the box office, but it's facing some new competition this weekend from some highly talked about films: Exodus: Gods and Kings, Top Five and The Imitation Game. Will there be a new weekend box office victor come Monday?
Exodus: Gods and Kings is sure to be tough competition for the reigning weekend box office champion. The action packed film follows The Dark Knight trilogy star Christian Bale as the leader Moses, who rises up against the Pharaoh Ramses (Joel Edgerton) in order to lead the slaves out of Egypt towards freedom and to avoid the deadly plagues. Check here for showtimes.
Chris Rock is back in the new comedy Top Five, which follows the life of his character, comedian Andre Allen who's reached a turning point in his career. He no longer wants to make comedic movies, but instead wants to try his hand at being a serious actor. Check here for showtimes.
Fresh off the buzz from its SAG and Golden Globe nominations this past week, The Imitation Game starring Benedict Cumberbatch hits theatres in Toronto today (it'll open in other cities in upcoming weeks). The film tells the story of Alan Turing (Cumberbatch), a brilliant Cambridge mathematician, cryptanalyst and computer scientist who is enlisted to break the Nazi Enigma code during World War II. Check here for showtimes.
You can find a full listing of all the films currently playing by clicking here as well as all your local showtimes. Make sure to check back on Monday to find out who took the top spot at the box office! ~Janine Wyslobicky