Family fun in The Croods: A New Age – Blu-ray review
By Tribute on February 23, 2021 | Leave a Comment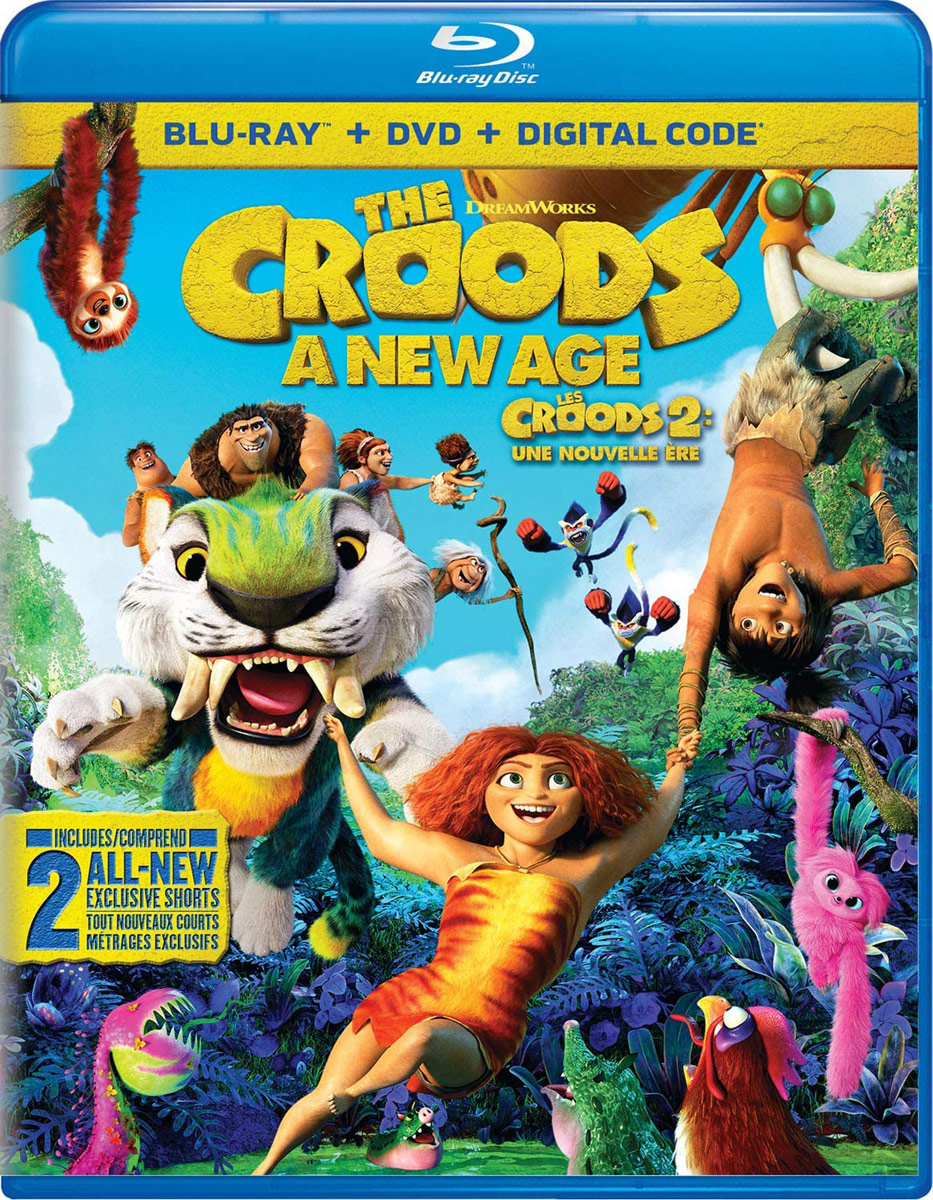 In their continued search for tomorrow, the Croods family and Guy (Ryan Reynolds) traverse the wild lands of prehistoric Earth encountering new threats. Along the way, Eep (Emma Stone) and Guy's relationship continues to develop to the point where they begin discussing the possibility of going out on their own, much to Grug's (Nicolas Cage) disapproval. While wandering off on his own, Grug stumbles upon an enclosed paradise where they encounter a new family of self-proclaimed further evolved humans called the Bettermans.
This family appears to have ties to Guy, as both parents — Phil (Peter Dinklage) and Hope (Leslie Mann) — immediately recognize him and see Guy as the perfect match for their daughter Dawn (Kelly Marie Tran).
As the Croods attempt to adjust to their new surroundings, it becomes clear that the differences between them and the Bettermans put them at odds with each other. The Bettermans view their cavemen counterparts as being beneath them and their condescending attitude towards the Croods eventually reaches a breaking point that puts both families in danger.
All the while Guy begins to rethink his outlook on life, having regained a sense of safety with the Bettermans. This puts his relationship with Eep in turmoil as the changes have come quickly and Eep is unwilling to adjust as fast.
It's been quite a while since the original The Croods film came out in 2013, but in the time since, the family hasn't lost its charm with its sequel The Croods: A New Age. Much like its titular family, these films are rather simple in their structure and narrative. For some that may be a huge negative, given how studios like Pixar have elevated animated films beyond being simple children's entertainment. However, there is nothing wrong with telling a simple story that cares more about themes, which in this case is family.
The Croods: A New Age continues the series' emphasis on family. Whereas the original film dealt with expanding that family to include a new stranger, this movie is about growing that family even further. For parents watching this film with their kids, Nicolas Cage's Grug becomes eminently relatable with his discomfort at seeing his eldest child grow up before his eyes and learning to accept that. There's also that relatable feeling of meeting a new family that leads to personality clashes — and the petty rivalries that spring from it.
These aren't new conflicts that haven't been explored before, but The Croods: A New Age manages to add a prehistoric spin on it and does it in an incredibly fun and entertaining manner. This film is flush with vibrant colors, lively and expressive animation, and a bevy of entertaining visual gags that is sure to have parents and children laughing from start to finish. The voice cast is solid once again thanks to holdover talents like Nicolas Cage, Emma Stone, Ryan Reynolds, Catherine Keener, and Cloris Leachman, but the new additions of Peter Dinklage, Leslie Mann, and Kelly Marie Tran are equally memorable.
Though the film may not stand out amongst DreamWorks Animation's best movies to date, The Croods: A New Age is another solid addition to the studio's body of work. It's an entertaining and breezy ride for a little over an hour-and-a-half with zero lulls along the way. There's plenty of eye candy and laughs to be had, and a rocking third act action set piece that is sure to be a riot for families to watch. With so few new offerings for families to be found, The Croods: A New Age should fit that need with ease. ~Paolo Maquiraya
Special Features: 
Dear Diary: World's First Pranks – Exclusive original short featuring Eep and Dawn discovering, by accident, the world's first prank and the joy it brings them with tricking their families.
Family Movie Night: Little Red Bronana Bread – Exclusive original short that sees the Croods settle down for a prehistoric movie night experience, but with shadowy figures all around them Eep must protect Gran and her delicious Bronana bread from punch monkeys.
Gag Reel
To: Gerard – Original DreamWorks Animation short about an elderly man who brightens the day of a little girl through magic.
Deleted Scenes
The Croods' Family Album – Featurette showcasing the voices behind the Croods and their new castmates, what makes them tick, how they resemble their characters, and what lessons they've learned from making this film.
The Evolution of… – Featurette showing the making of The Croods: A New Age, and how the filmmakers went about the franchise's evolution with this film.
How to Draw: Caveman Style – Featurette in which audiences can join some of DreamWorks' talented illustrators as they demonstrate how to draw your favorite Croods characters.
Famileaf Album – Fun instructional featurette inspired by the film's family album given to Guy, that shows kids how to make their own using real leaves or green construction paper for pages and string to hold it all together.
Stone Age Snack Attack – Three-part featurette that highlights fun and easy-to-make recipes that children and parents can make together.
Feature Commentary with director Joel Crawford, Producer Mark Swift, Head of Story Januel Mercado and Editor Jim Ryan.
---
---
---
Similar Articles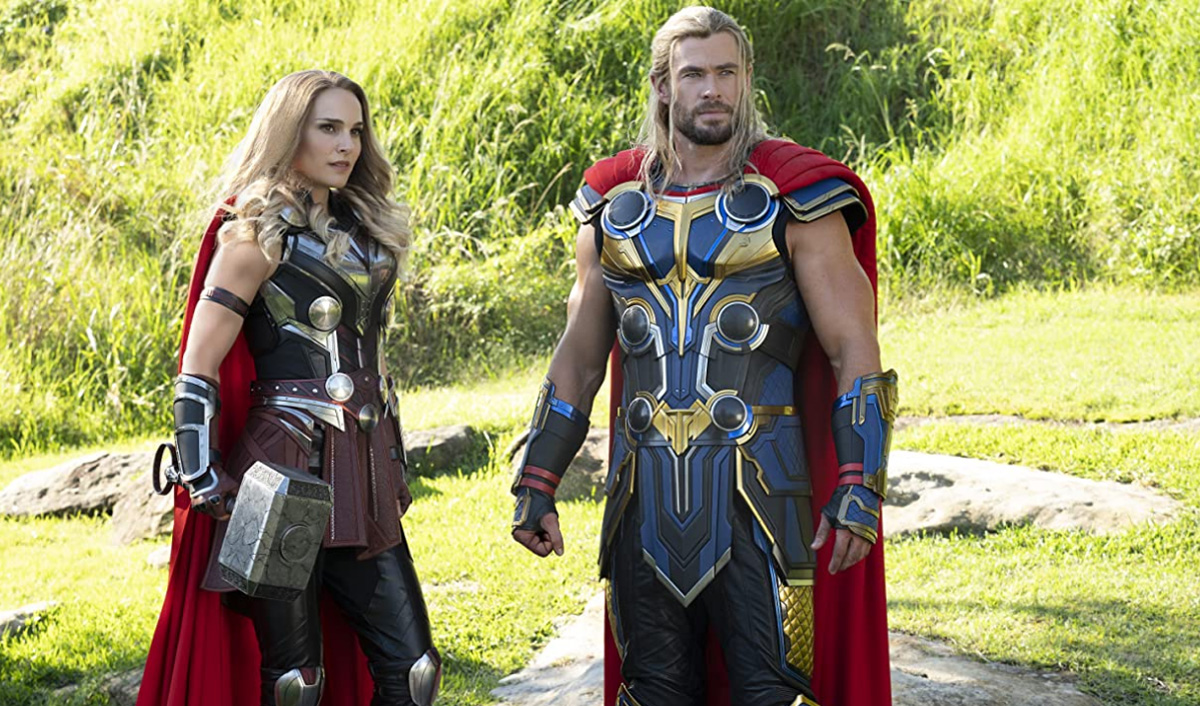 September 27, 2022 | Leave a Comment
Check out all the new streaming content on Netflix, Prime Video, Disney+, Apple TV+, BritBox, Paramount+ and more, as well as new DVD and Blu-ray releases.
---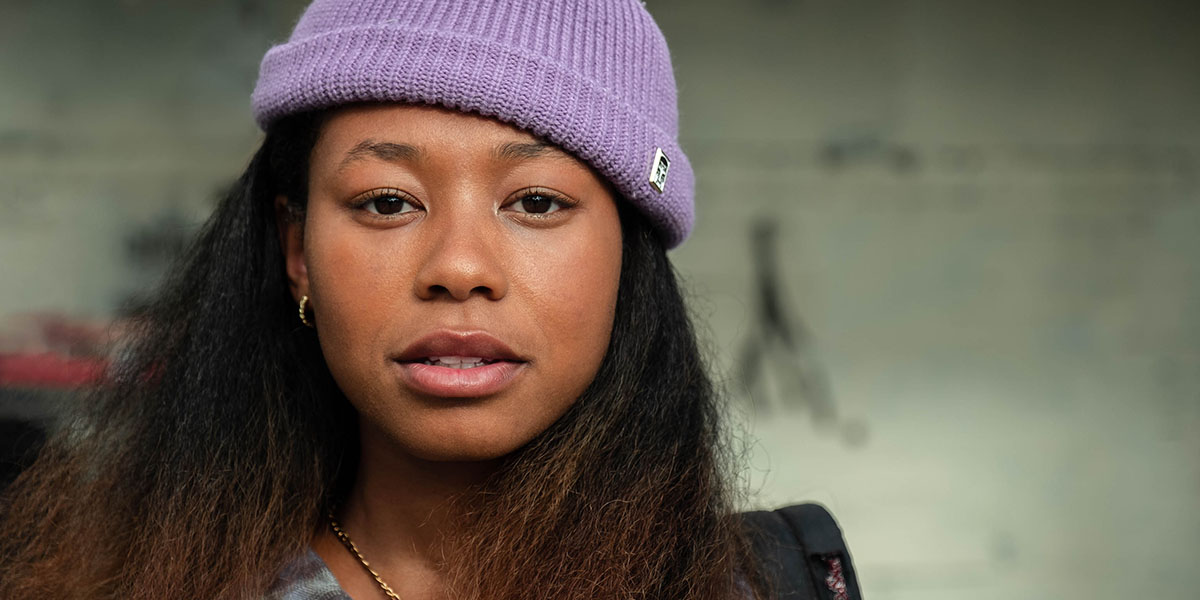 September 19, 2022 | Leave a Comment
Check out all the new streaming content on Netflix, Prime Video, Disney+, Apple TV+, BritBox, Paramount+ and more, as well as new DVD and Blu-ray releases.
---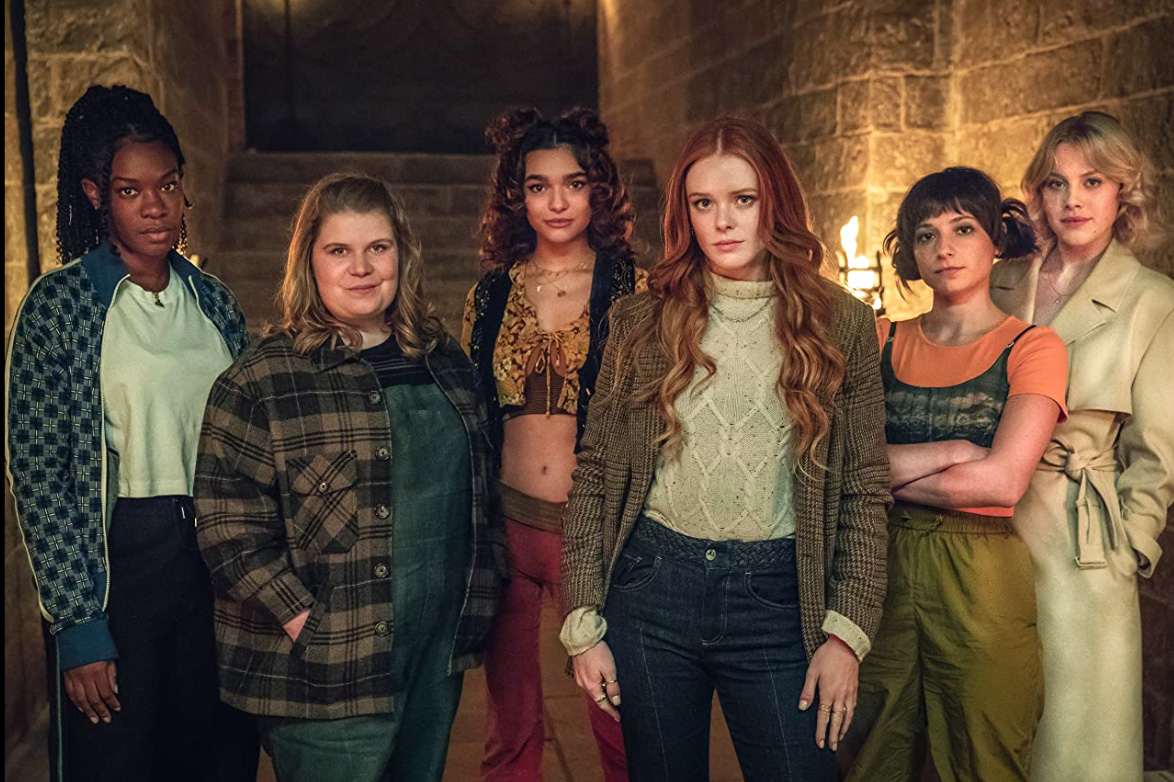 September 12, 2022 | Leave a Comment
Check out all the new streaming content on Netflix, Prime Video, Disney+, Apple TV+, BritBox, CBC Gem, Paramount+ and more, as well as new DVDs and Blu-rays.
---