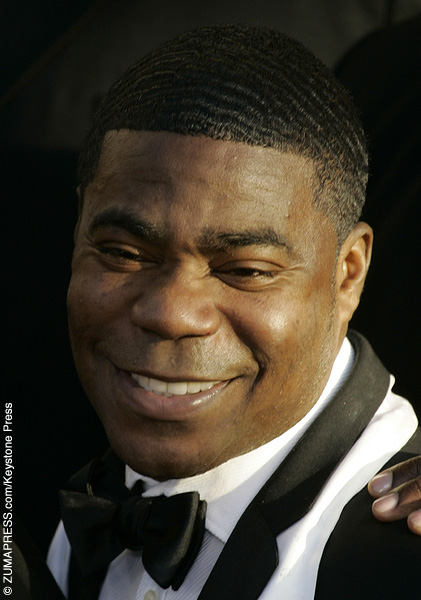 The family of the comedian killed during a fatal car accident last year has reached a settlement with Walmart.
James McNair was a passenger on Tracy Morgan's tour bus when it was rear-ended by a Walmart truck on June 7, 2014. James was one of seven people on the bus involved in the six-vehicle pile-up.
The case was settled out of court and the amount of the wrongful death claim will be kept confidential, but attorney Daryl Zaslow said the family is pleased with the outcome.
"No amount of money can replace what they've lost," Daryl said. "But what they've got will take care of them and allow them to move forward, and their father would be happy for that."
Daryl, who represents James' two children 26-year-old Jamel and 19-year-old Danita, adds that under the settlement terms, Walmart takes no responsibility for the death of James.
"We know there is nothing we can do to change what happened to Mr. McNair," Walmart spokesperson Brooke Buchanan told E! News, "but Walmart and his family have worked closely together to reach an agreement."
The Walmart driver, Kevin Roper, has been charged with death by auto and four counts of assault by auto. Kevin allegedly hadn't slept in over 24 hours before getting behind the wheel of the semitrailer. According to an early report by the National Transportation Safety Board, Kevin was allegedly driving 65 mph the minute before he rear-ended Tracy's tour bus. The posted limit is 55 and was lowered to 45 that night due to construction.
Criminal charges against Kevin are pending in state court.
Former Saturday Night Live and 30 Rock star Tracy Morgan's lawsuit is still pending and will be heading to federal court.
James, 62, whose stage name was Uncle Jimmy Mack, was from Peekskill, New York and was a close friend and mentor to Tracy. ~Sandra D. Sukraj