Fan Expo 2012: The Art of Frankenweenie
By Tribute on August 24, 2012 | 1 Comment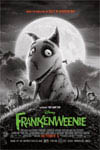 Tucked in the back of the showroom floor, a wide, open-concept exhibit stands alone at the 2012 Fan Expo. It's still hours before the comic and geek-centric exposition is open to the public, and exhibitors are darting back and forth across the giant convention center, trying desperately to get things ready in time for the first patrons to walk through the door. As the press is ushered into the exhibit, a warm smile greets us.
Greg Mason, the Vice President of Marketing at Walt Disney Studios Canada, welcomes us to the exhibit  and encourages us to take our time fully absorbing the intricate, dense displays surrounding us – down to the last detail. He's not wrong, either; there's a lot to take in. Each of the four glass display units is absolutely packed to the brim with gorgeous sketches, maquettes, finished and half-finished puppets and more.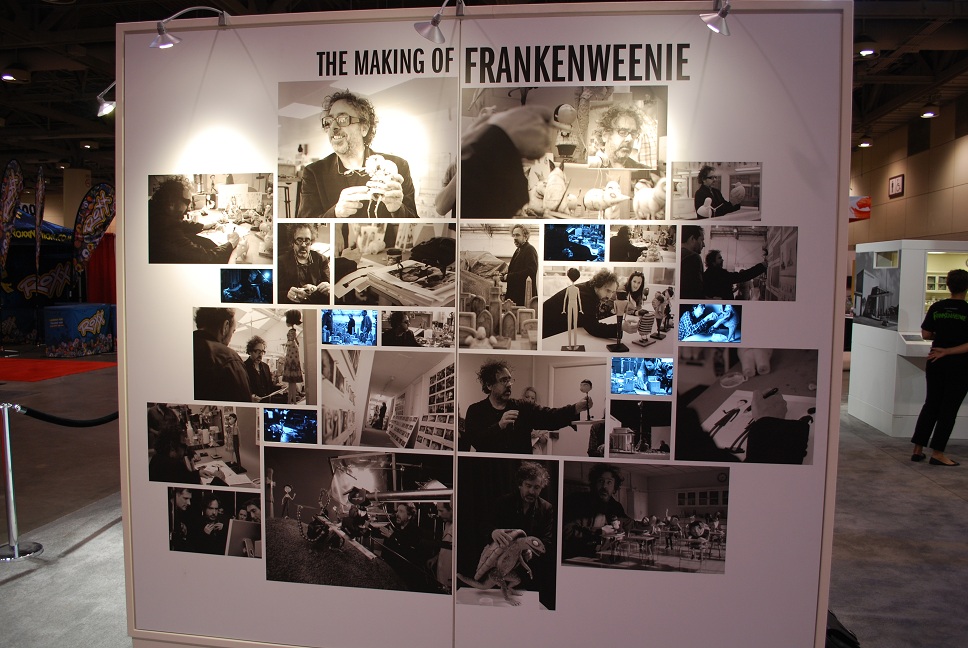 Tim Burton's Frankenweenie is his upcoming, full-length, animated feature – his first animated film since 2005's Corpse Bride. Based extremely loosely on Mary Shelley's Frankenstein, the story follows a young Victor Frankenstein who, after losing his dog, vows to bring him back to life using science. Here, at "The Art of Frankenweenie" exhibit, the creative work that has been done on the film throughout production is on full display.
"This kind of takes you through the process – and we'll take you through a few scenes afterwards – but to give you an idea of the process: it all starts with a sketch," Mason explains, leading us over to the main display – a unit built on Burton's own writing desk, covered with every tool and prop imaginable. "This film was originally a short back in 1984 that Tim did when he was working for Disney as an animator. He wanted to make it full-length, but he couldn't, so he did a short that was inspired by all of these sketches." Mason gestures to the glass displays built over the desk, where Burton's original sketches are preserved in perfect condition. "This is very much a passion project."
Next, Mason draws our attention to the maquettes, posing dramatically in various positions across the desk. "From a sketch, you go to a maquette," Mason continues. "Maquettes are basically sculpt designs that are done to give you a feel for the size and what you want to do with the character – to give you an idea of where you want to go once you animate." The maquettes, rough but surprisingly detailed sculptures of the characters in their infancy, are striking in their uniqueness and unabashedly Burton, even in these early stages.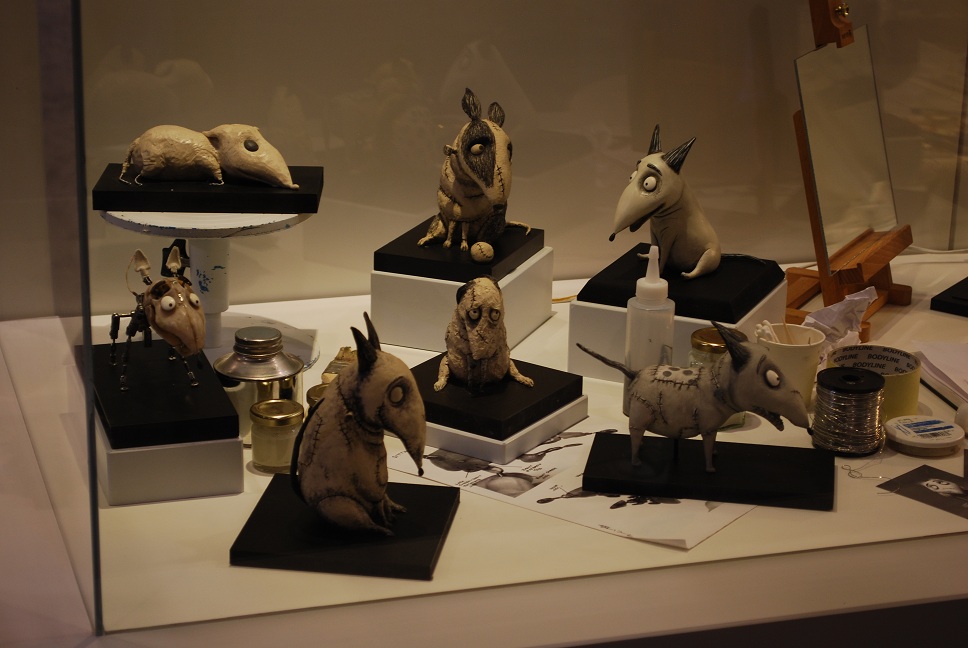 We move on to the full sculpts, where wires and the practicalities of animation become a legitimate factor in the overall design. A half-exposed sculpt of Sparky the dog reveals an internal, wiry skeleton, giving the character bones and joints to bend and manipulate into movement. "The maquettes don't move at all," explains Mason, "so you've got to start figuring out the movement of the puppets. That's what the sculpts do."
Last, but certainly not least, are the full puppets. Thoroughly detailed and taking on their final shape, the puppets are utterly beautiful, balancing Burton's trademark, gothic aesthetic with an innocent simplicity that recalls his earliest work. "Inside every puppet are all of these armatures. If you look closely, you'll see these little, tiny holes, which fit with Allen keys for adjusting every single movement. If you wanted to move an ear, wag a tail, you just make a slight adjustment. Then the whole body is covered and the animation is done."
As we make our way through the display, admiring the tiny pieces of art in all of their various stages of completion, Mason describes the meticulous method that is required to create a stop-motion, animated film. "It's a very slow, painstaking process," he explains. "An animator will shoot, on average, two seconds of film per day – 24 frames per second. They do a shot, then they do a slight, slight adjustment, then they do another shot. It's a very unique, painstakingly detailed process… The eyeballs take approximately three different shots just to do one blink."
Soon, Mason excuses himself to move on to the next group of attendees, and we are left to explore the exhibit. At each display unit, a representative of the film is positioned to answer any questions.
The units are surprisingly interactive, and house a level of multimedia that one might not generally expect from an exhibition of this sort. At the second display, we are greeted to a video component that gives a brief breakdown of the piece by the artists who designed it, pointing out details that one might otherwise have missed. Inside, a full scene is laid out in the kitchen of Victor, the protagonist of the film.  A quiet, suburban moment, it's compellingly mundane and naturalistic, something not often found in a Tim Burton film: with Victor, his dog and his father eating breakfast at the table, his mother looks on from the kitchen. Below the scene is a host of actual props from the kitchen set, laid out in various positions. The detail is spectacular, as one might expect from a film that entirely uses miniature work.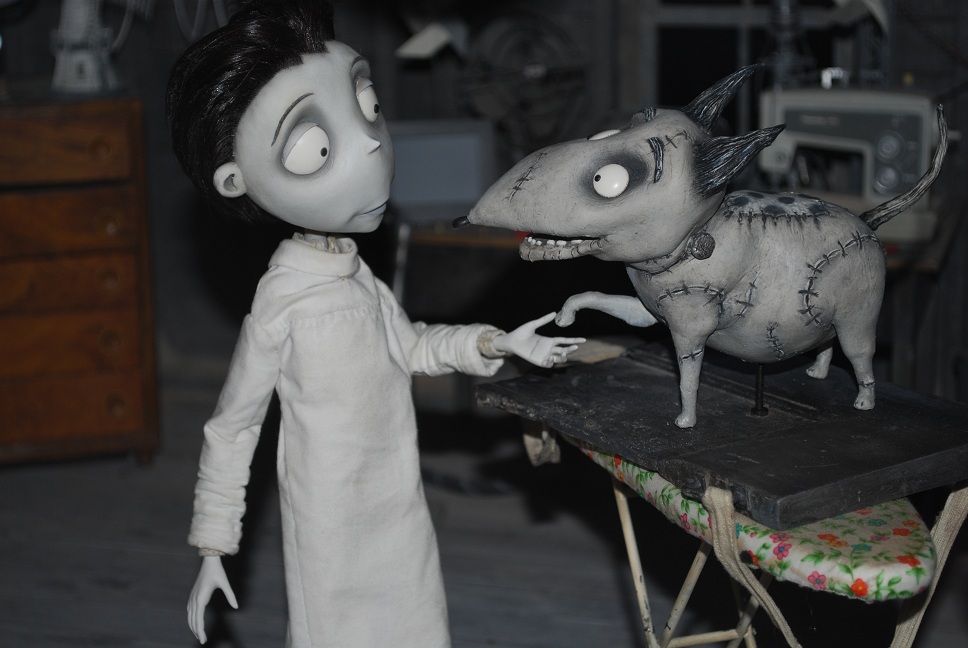 The next display features the iconic moment from both the film and the book from which it takes its concept: Victor Frankenstein, alone in his lab, a lifeless body on the table being reanimated. Another video greets us, but we're instead drawn to the series of switches on the front panel of the display. Each switch allows attendees to manipulate various light sources throughout the scene, casting shadows on our hero in whichever way they prefer. The scene is utterly magnificent, a perfect combination of classic laboratory imagery mixed delightfully with the aesthetic of a young boy: rocking chairs, toys and a bicycle are all juxtaposed against an array of wires and cables, microscopes and classic-Hollywood gadgets and gizmos.
The final display features a whimsical classroom scene, where all of the young characters are introduced. Each character design is as distinct and original as the next, and the classroom is a feast for the creative eye. Above the children stands Mr. Rzykruski, a Vincent Price lookalike of a teacher who towers over them, his fist clutched dramatically in the air. The scene is another incredible mix of gothic characters in a mundane setting, an aesthetic that differentiates Frankenweenie from Burton's other stop-motion films.  Below the set are the final sketches of the characters with names included.
Decorating each and every display unit is a huge number of behind-the-scenes photographs and other drawings and sketches, creating a complete, immersive look into every stage of the production that should absolutely not be missed. A rare and special treat for fans of Burton's films, stop-motion animation or movies in general. "The Art of Frankenweenie" will play out the rest of the weekend at Fan Expo 2012. ~Story and Photos by Devin Garabedian
---
---
---
---
Similar Articles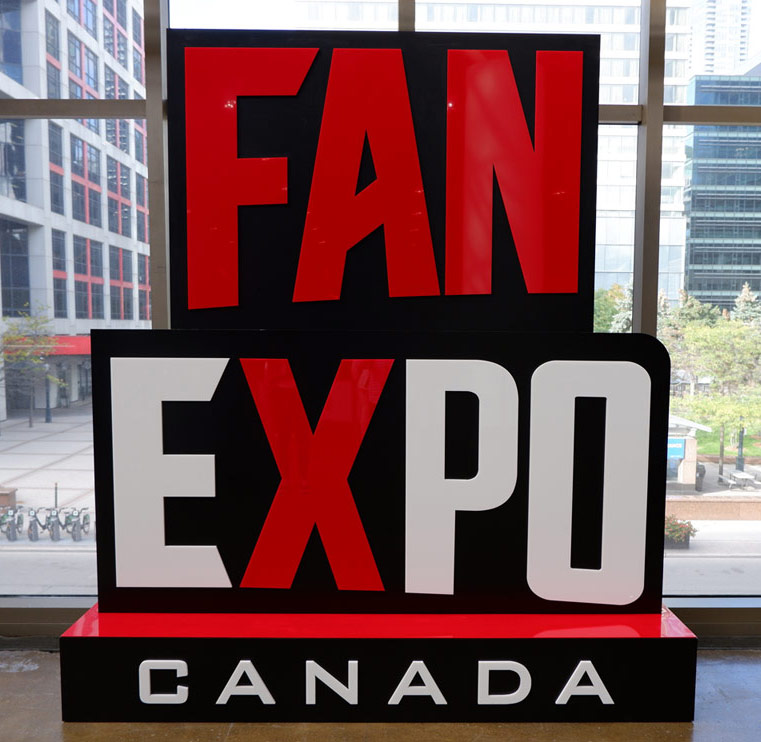 October 24, 2021 | Leave a Comment
Fan Expo Canada 2021 was a huge success, with appearances by stars such as William Shatner, Robbie Amell, Stephen Amell, Katie Cassidy, James Marsters and more!
---

October 21, 2021 | 1 Comment
Fan Expo Canada opens this weekend in Toronto, with a number of celebrity guest appearances from Trailer Park Boys, Justice League, Star Trek, and many more!
---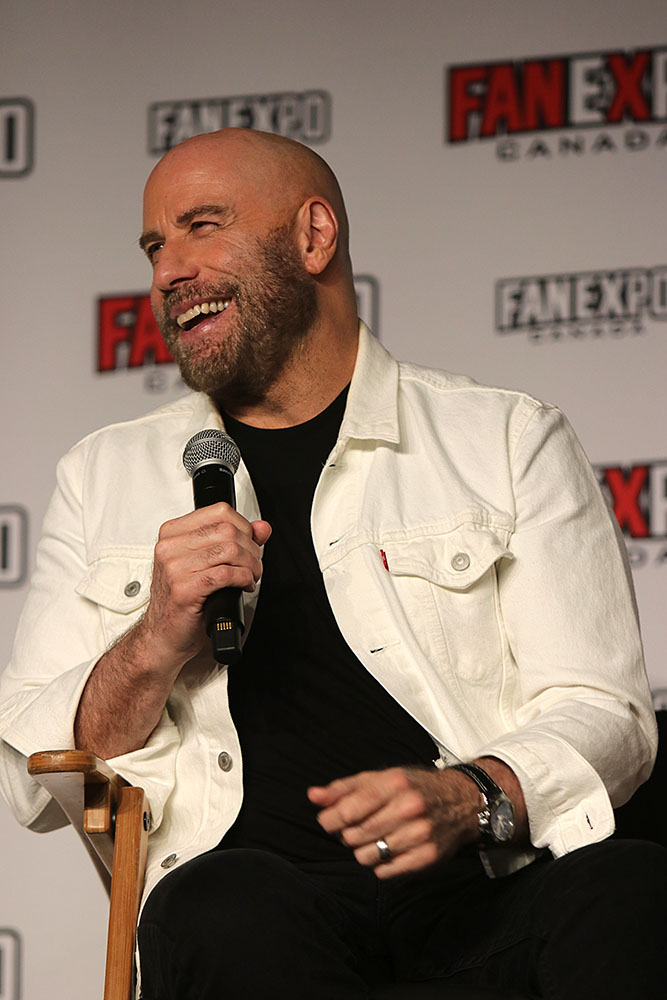 August 26, 2019 | Leave a Comment
Fan Expo Toronto came to a close on Day 4 with a flurry of Q&A panels to end off the convention including Pulp Fiction John Travolta and Twelfth Doctor Peter Capaldi.
---